Manchester United forward Zlatan Ibrahimovic undergoes successful knee surgery
By Nick Lustig
Last Updated: 02/05/17 11:36pm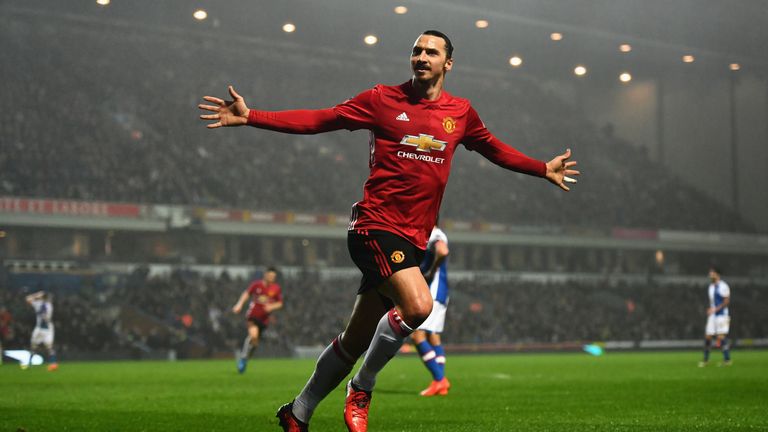 Zlatan Ibrahimovic says he is "fixed, done and stronger" after successful surgery on the knee injury that ended his season.
The Manchester United forward sustained "significant knee ligament damage" during United's 2-1 Europa League win over Anderlecht in April and was subsequently ruled out for the remainder of the campaign.
Ibrahimovic, whose present deal at United expires in the summer, underwent surgery at the University of Pittsburgh Medical Center and has already begun his rehabilitation programme in the United States.
Mino Raiola, Ibrahimovic's agent, revealed in a statement detailing the surgery Ibrahimovic had not suffered a "career-ending injury."
Ibrahimovic has now spoken out for the first time since the operation, insisting he will return to playing.
"Fixed, done and stronger," Ibrahimovic said on social media. "Once again thank you for the support. We will enjoy my game together soon."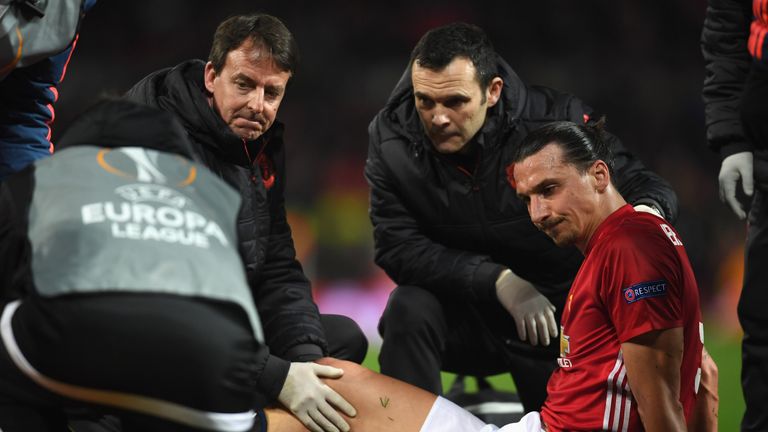 "Zlatan Ibrahimovic has undergone successful knee surgery. He will make a full recovery and has not suffered a career-ending injury," a statement from Raiola read.
"The procedure was performed by Freddie Fu, M.D, and Volker Musahl, M.D, of the UPMC Sports Medicine program in Pittsburgh.
"Zlatan has started rehabilitation at UPMC and will remain under the care of Dr. Fu and Dr. Musahl throughout his recovery.
"Zlatan and the medical team are not available for interviews at this time. Additional updates will follow at a later date."
Ibrahimovic vowed to come back stronger from the injury and insisted that "giving up is not an option", despite manager Jose Mourinho voicing his fears that the Swede's recovery will be "really, really hard" given his age.
The former Barcelona and AC Milan player joined United last summer after leaving Paris Saint-Germain and scored 28 goals in 46 appearances during his debut season in England.