Michael Carrick believes Romelu Lukaku will face a pressure at Manchester United unlike that at any other club.
Lukaku, who moved to Old Trafford on a £75m transfer earlier this month, played the second half of United's first friendly match of the close season, a 5-2 win over Los Angeles Galaxy in Carson City on Saturday.
Carrick himself was the subject of a similar big-money move when United bought him from Tottenham for £18.6m in June 2006.
He also made the move amid some pressure himself, with Sir Alex Ferguson identifying Carrick as a replacement for Roy Keane, who had left the club six months previously.
"The jump is massive," Carrick told The Guardian. "I found that myself coming from Tottenham. It's a massive jump. You can't really explain to people until they've gone through it.
"I'm sure he'll find the same. But having Premier League experience is a massive bonus. He'll know how things work week to week. It's just about dealing with the pressure.
"It's early days. It's one week's training and 45 minutes against Galaxy so you can't come to any conclusions.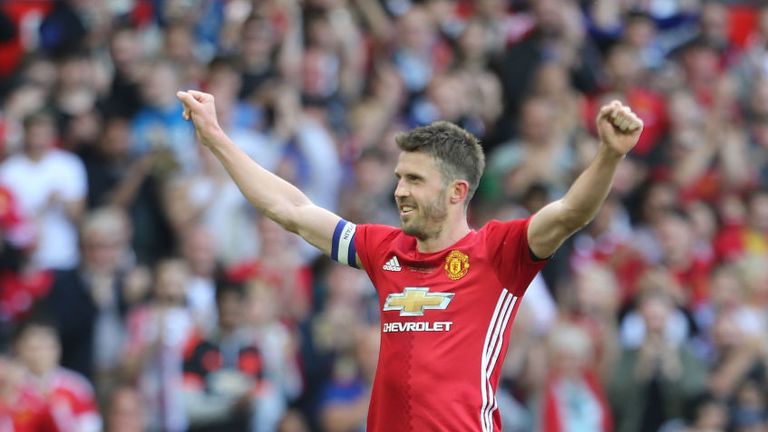 "We know what he is all about, there are no surprises. We all know exactly what he brings and that is why he is here. He is not going to change his game because he has come here.
"He does what he does best and obviously he's been brought here to score goals. I am pretty certain he will do that this season."
And he added: "When I came it was Roy Keane who came up [in comparison] but I'm my own man. Whoever comes in, you're always your own man.
"He'll be judged like anyone else: on what he does through the season and I'm sure he's ready for that. The scrutiny will go up a level from what he's used to. I'm sure he's prepared for that and I'm sure he will do well."