Will Jose Mourinho's Manchester United look to contain Liverpool?
Last Updated: 12/10/17 11:55am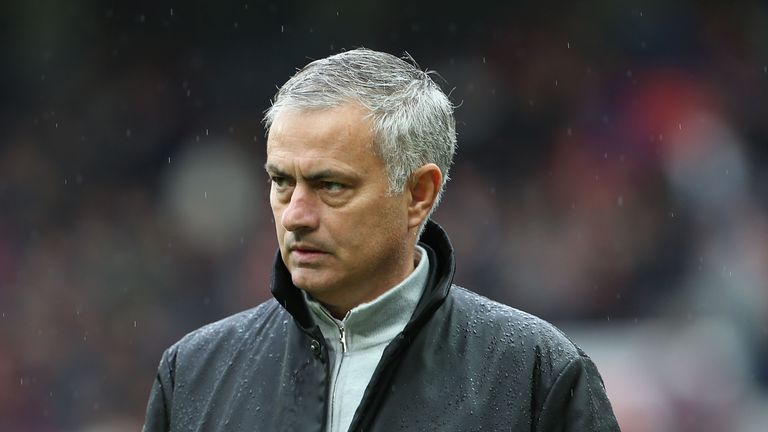 Manchester United have been brilliant so far but will Jose Mourinho revert to type at Anfield? We examine his tactical template...
The meeting of English football's two most successful clubs is always an event but one year ago this week that much-anticipated clash proved a tight affair. It ended goalless, notable for the statistic that Manchester United had just 35 per cent of the ball. It is still the lowest possession they have had in a Premier League game since Opta began collecting such data.
Not that Mourinho minded too much. He left Anfield with a point and praise for his players, speaking of how United controlled things "not just tactically but the emotion of the game". While the claim that David de Gea was "on holiday for nearly 90 minutes" did ignore one spectacular save, United were largely untroubled. Liverpool failed to create a clear chance.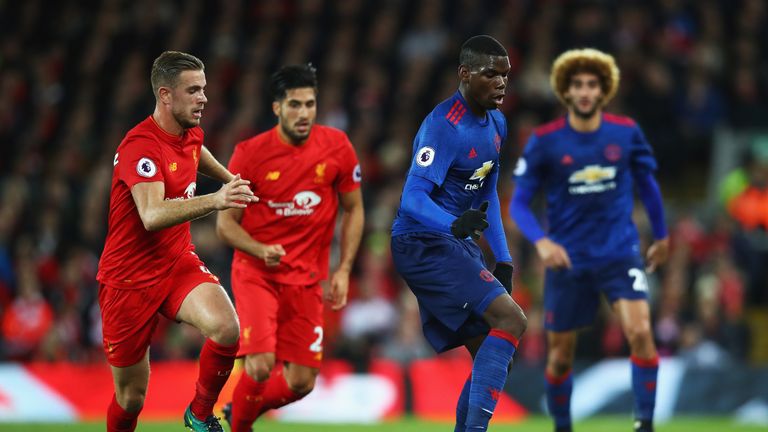 According to Opta, it was one of only six games last season in which Liverpool did not have a big chance to score. "That was the game we played," Mourinho told Sky Sports afterwards. "We do not control the game by having the ball all the time. Two shots on target with 65 per cent of possession. You have to be critical of Liverpool. It is their problem, not our problem."
United gave up only one big chance in the draw at Old Trafford too. The only other team to concede so few clear chances against Liverpool last season was Burnley. Interestingly, they had a Premier League record low of 19 percent possession in the 2-0 win over the Reds at Turf Moor. Letting Liverpool have the ball works and Mourinho is a manager happy to do it.
One year on and the difference - if there is one - is that United go into the game on a high. They have won six in a row and scored four goals in more than half of their games so far this season in all competitions. United have shown themselves capable of winning with the ball or on the break. Some managers might be tempted to go to Anfield and look to dominate.
It is a risk that Mourinho is unlikely to take. He is a coach who considers the opposition when deciding his tactics. Unlike Arsenal, cut apart at Anfield in August, he knows that a low block against Liverpool is the way to play. As long as Philippe Coutinho is closed down, limiting space in behind can neutralise much of the threat offered by Mo Salah and the rest.
Liverpool have had more fast breaks and scored more goals from those fast breaks than any other side this season. It is when denied this space that the problems emerge. Newcastle dropped deep to hold on to a point last time out, while Burnley, the most recent visitors to Anfield, defended the perimeter of the penalty box well to earn a 1-1 draw of their own.
Sometimes this can leave Liverpool looking like a team that has run out of ideas, harking back to Jurgen Klopp's own assessment of his players after that goalless draw at Anfield a year ago. "They tried everything," he said. "Only with the wrong tools." If sucked up the pitch on Saturday, they can be sure that their opponents do have the tools for the job.
Unlike Burnley with Chris Wood, Ashley Barnes and Sam Vokes, or Newcastle with Joselu, United will pose a major threat on the counter-attack. That pace has been apparent already this season, particularly late on in games. Whether it is Anthony Martial or Marcus Rashford on the pitch, Dejan Lovren and Joel Matip cannot afford to be so flat-footed.
As a result, this could become a game in which both sides are wary of having too much of the ball. Certainly, Klopp will need to protect his back four, something for which Mourinho was quick to mock his counterpart in this fixture last year. He wanted everyone to know that the onus was on the home team's manager to open things up in search of the breakthrough.
"They played (Emre) Can and (Jordan) Henderson for some reason and they did that for 90 minutes when they normally project more players in attack," Mourinho said afterwards. "They were very cautious. They kept always Can and Henderson in position. They had only one player behind the three more offensive players."
It is likely to be that way again. For while Klopp is a coach with a fine record against the best teams, in part that is because Pep Guardiola and Arsene Wenger want to dominate the ball. United are different. "This is the way we have to play big matches," Ander Herrera said last October. Will Mourinho still see it that way when they return to Anfield on Saturday?