The FA will not pursue a case against Manchester United's Romelu Lukaku for his alleged stamp on Dejan Lovren, according to Sky sources.
The United striker appeared to clash with Lovren shortly before half-time while the Liverpool defender was on the ground.
Croatian Lovren remained on the floor, appearing to suggest he had been caught in the face by Lukaku's stray boot.
The incident came shortly after the Belgian was given a warning by Martin Atkinson for taking out Joe Gomez.
Lukaku, who has 11 goals for United so far this term, had a quiet game and looked frustrated as his side laboured to a goalless draw at Anfield.
Ex-referee Dermott Gallagher told Sky Sports News of the incident: "Much has been made of it, but I don't know why.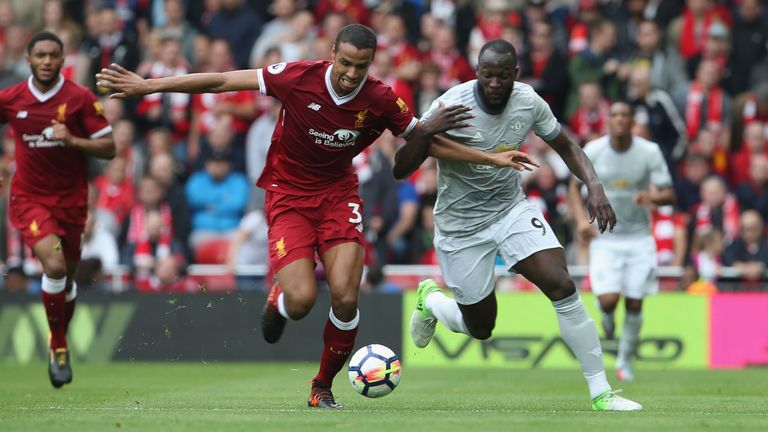 "Lovren puts himself in that position, plays the ball and ends up on the floor. Lukaku then bumps into him through no fault of his own. He moved away quickly - he can't make his body suspend in air.
"It was just a coming together. We need to be careful not to act with knee-jerk reactions - there is a physical element to the game. This incident was a natural coming together."