Jose Mourinho has told Manchester United's critics to "calm down" and "not speak too much" after they beat in-form title rivals Tottenham 1-0.
The Portuguese gave a 'shush' gesture to the Sky Sports camera at full-time at Old Trafford and insisted he was not directing it towards the Spurs bench, but instead towards the club's doubters.
"Some people speak too much; calm down, relax a little bit," Mourinho said.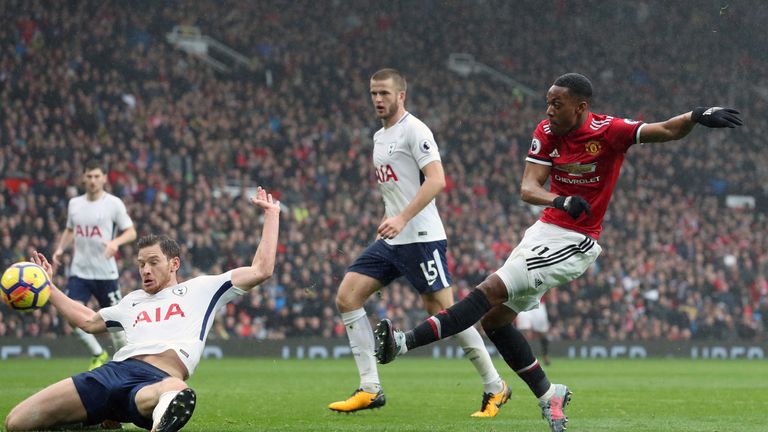 "Don't speak too much; speak, speak, speak. Relax. Relax a little bit, don't be so nervous. Don't be so excited.
"No [it was not directed at the opposition bench]. They did their job - super correct - and we have yet to arrive in a match where myself, Mauricio, my staff and his staff have a problem.
"We played against each other so many times since Spain, and we have a really good relation, [whether] we lost, or we win. I don't know if we draw, but we are always correct with each other."
Anthony Martial struck inside the last 10 minutes to edge out a tight clash with one of their Premier League title rivals.
Mourinho said: "Once more I'm even happier because we beat a very good team. I like the team very, very much.
"I like a lot of [our] performance, independent of the result. If the result is 0-0 or 1-1, my feelings with the players and the team would be the same because they gave absolutely everything.
"Every ball was like the most important ball of their career, the concentration and focus was there, and we cannot forget the quality of the team we were playing against."