Jose Mourinho says Manchester United deserve more credit for performances
Man Utd boss feels his side are judged differently to other teams; Sky Live Super Sunday clash at old club Chelsea 'just one more game'
Last Updated: 02/11/17 9:37pm
Jose Mourinho has accused critics of Manchester United's performances of having double standards.
United have been criticised for their conservative style of play against recent opponents Liverpool and Tottenham, and Mourinho believes other sides would be praised if they had kept six clean sheets in their last seven games.
"I don't want to comment because if I do, I do a job that is not mine," he said. "Sometimes I feel I should but I cool down and think I should not.
"Similar performances for some clubs are magic, examples of brilliant tactics and amazing attitudes by the players.
"For other teams, the same kind of performance becomes a conservative, negative - so many adjectives.
"Just as an example, Tottenham beat Liverpool 4-1 and Real Madrid 3-1 but did not score against Manchester United, so we deserve credit."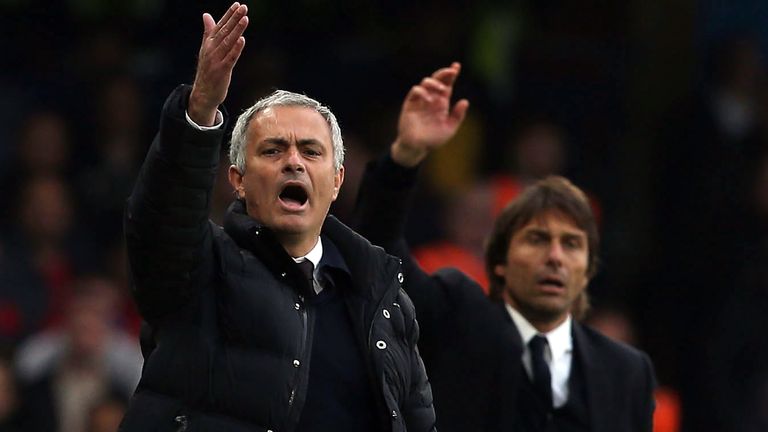 Mourinho returns to former side Chelsea on Sunday, live on Sky Sports Premier League. The Portuguese has been a visiting manager at Stamford Bridge in the past with both Inter Milan and United but says it is still a strange experience.
"I have to admit it's a little bit different but, in the end, I want to win," he said. "It's a big match because they are the champions but, by the emotional point of view, it's just one more game.
"In a couple of years it will be even more natural; in four or five years probably nobody will remember I was Chelsea manager."
Mourinho, who has amended his usual pre-match plans to attend his tax fraud case in Madrid on Friday, refused to be drawn on whether any of his injured players will return against Chelsea.
"We have to wait a little bit," he said. "Normally the press conference is a bit later in the week - we still have Friday and Saturday.
"I'm not very optimistic, but I don't want to lie by saying there's no chance of recovering, so I prefer just to say two more days to confirm my expectation."