Would Romelu Lukaku be untouchable at Man Utd if Zlatan Ibrahimovic was fit?
Last Updated: 03/11/17 5:21pm
Romelu Lukaku would not be untouchable at Manchester United if Zlatan Ibrahimovic was fit, says Paul Merson.
Belgium international Lukaku, who joined United for £75m in the summer, is without a goal in six matches with his last strike coming against Crystal Palace in September.
His performances have triggered some criticism from the Old Trafford faithful, but boss Jose Mourinho has stood by his star striker calling him "untouchable" in terms of his selection.
Ibrahimovic, meanwhile, has been sidelined with a knee injury since April, but is set for a return around Christmas.
When asked if he was alarmed by Lukaku's goal drought, Merson told The Debate: "Yeah, that's a lot of games. If Zlatan Ibrahimovic was there, he wouldn't be untouchable.
"It would be very interesting as the crowd would be roaring for Ibrahimovic, which would put pressure on Mourinho and then Lukaku might go into his shell.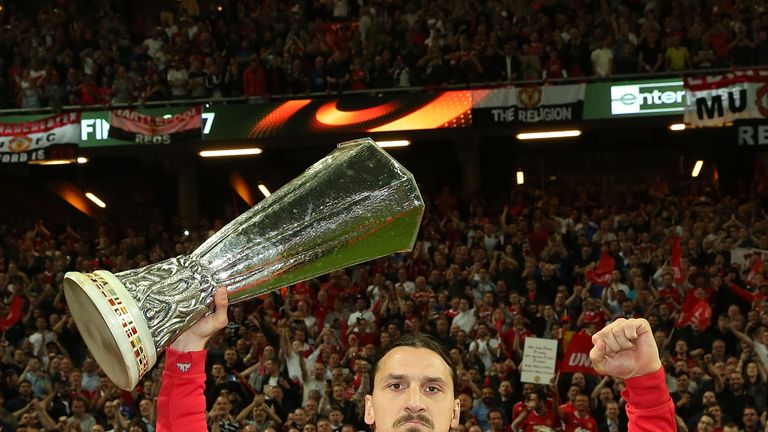 "He's a confidence player - you need to put your arm around him. You don't want to be having a go at him. That's why Mourinho is telling him he's untouchable."
Danny Higginbotham, who joined Merson in the studio, argued the case for Lukaku, highlighting the absence of Paul Pogba as key to his recent decline in front of goal.
"It's worth noting that Paul Pogba is a big miss," he added. "Pogba brought the best out of Lukaku, and Lukaku brought the best out of Pogba.
"Pogba started the season by scoring goals from outside the area, in space created by Lukaku stretching opposition defences.
"United have not got that player now that can go through the gears and start from deep - attributes which took the pressure off Lukaku.
"Contrast that to now and Lukaku has to go a little deeper at times, when you actually want him to be stretching the game.
"When Ibrahimovic is fit, it will simply be another option for United and Mourinho, and what options Zlatan and Lukaku are."