Manchester City's post-match celebrations defended after Jose Mourinho tunnel fracas
By James Dale
Last Updated: 11/12/17 11:30am
Manchester City had every right to enjoy post-match celebrations, says the Premier League Daily panel, despite Jose Mourinho taking offence, according to Sky sources.
Mourinho is understood to have had water and milk thrown at him in a tunnel confrontation with City players that left Mikel Arteta bleeding from his face after Manchester United's 2-1 defeat at Old Trafford on Sunday.
City's exuberant celebrations near the changing rooms had upset Mourinho, but former Manchester United player Ray Wilkins had no issue with the way Pep Guardiola's side reacted.
"When you think Manchester City have just had a magnificent result and played so well, they've got to enjoy themselves haven't they," he told Premier League Daily. "That's what football is all about, enjoyment.
"You enjoy yourself on the pitch and in victory, and you're very glum in defeat. That's the way football is so I have no problem with that. The game is finished let them do what they wish.
"Do it wherever, on the pitch, coming off the pitch. The game was so massive. For them to go and beat Man United and in the manner in which they did, end up 11 points clear, that was a huge result. It was compounded by the fact Manchester United have his this row with City because they're so far behind."
Wilkins added: "If that had been Man United winning at the Etihad, what would they have done?"
Former Manchester City defender Joleon Lescott also defended his old club's celebrations, whether or not United felt "disrespected".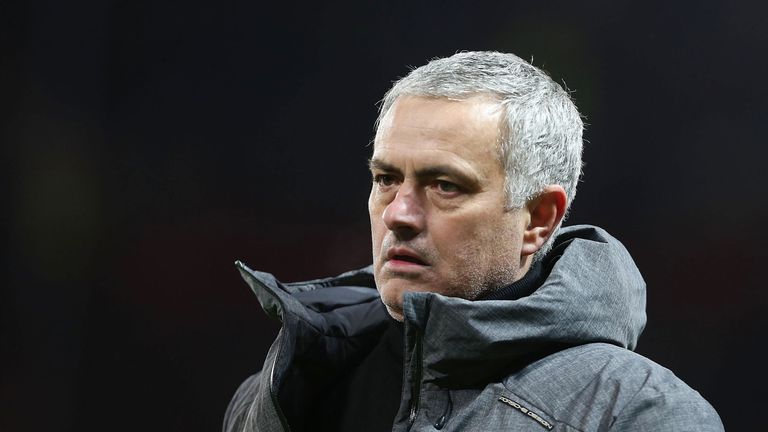 You always feel disrespected as an opponent, but that's the nature of the beast.
Joleon Lescott on Jose Mourinho
"It was a derby game, they've had a lot of defeats there so they're allowed to enjoy it," said Lescott. "They've set a record of 14 consecutive wins there which is unheard of so they may have been celebrating that alone.
"You always feel disrespected as an opponent, but that's the nature of the beast."