Sevilla within rules charging up to £133 for Manchester United Champions League tickets
By Sky Sports News
Last Updated: 20/12/17 12:29pm
Sky Sports News understands Sevilla have broken no rules in charging as much as £133 for some seats offered to Manchester United supporters for their Champions League tie.
United travel to the Sanchez Pizjuan on February 21 for the first leg of their first-round clash, with initial expectations that tickets would cost in the region of £54.
However, Sevilla have set prices for the 2,450 standard seats at £89 with 200 tickets deemed "category one" priced at £133, leading to a furious reaction from United supporters on social media.
Liverpool travelled to Seville last month for a Champions League group game when tickets cost as little as £54, so the United game marks a near 65 per cent price rise for standard tickets.
The Manchester United Supporters Trust accused Sevilla of "exploitative behaviour" because of the price increases but UEFA, when asked by Sky Sports News, pointed us towards its rules on ticketing.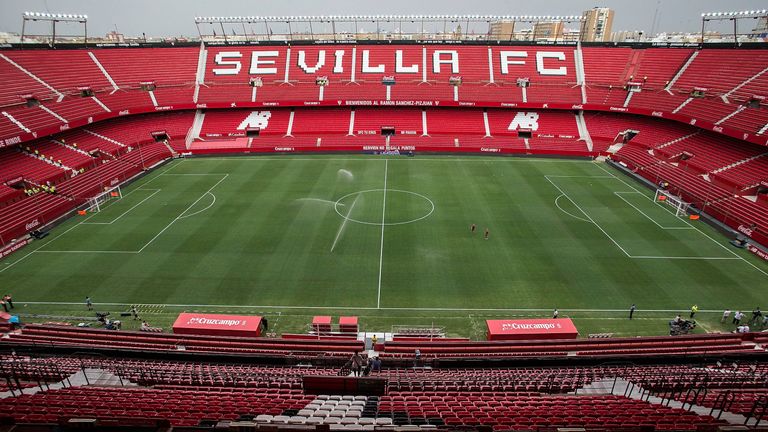 Article 19, subsection 3 of UEFA's regulations reads: "Unless the associations or clubs concerned agree otherwise, the price of tickets for supporters of the visiting team must not exceed the price paid for tickets of a comparable category that are sold to supporters of the home team."
Sevilla have also instituted significant prices rises for home fans as well so Sky Sports News understands no UEFA rules have been contravened.
The Spanish club charged fans between €80 (£70) and €180 (£159) for their last-16 clash with Leicester City last season.