Jose Mourinho delighted with Manchester United fight in win over Burnley
By Gerard Brand
Last Updated: 21/01/18 7:06am
Manchester United boss Jose Mourinho praised his side for their efforts against a "brave" Burnley outfit after their 1-0 win at Turf Moor.
Anthony Martial struck in the 54th minute of a contest that saw United struggle for attacking momentum for much of the time, with their hosts doing some solid defensive work as well as going close to scoring themselves.
Mourinho, who after the game said Alexis Sanchez's move from Arsenal to Manchester United is "so close", was delighted with his team's display.
"It's a different kind of performance but a performance needed to get a result against a brave team like Burnley. We know the way they play, they are better than anyone playing that way, and you need to adapt to it to be successful.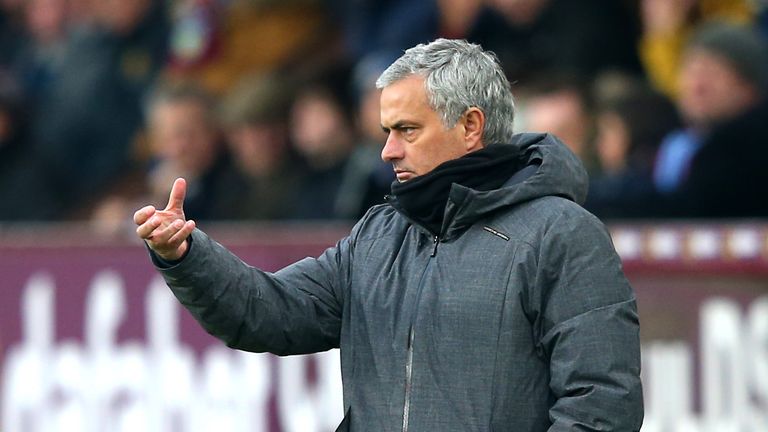 "We adapted well by the defensive point of view. We should have scored a second goal and killed it but we didn't, and then we put ourselves in a position where we really have to fight until the last second."
Mourinho had earlier told Sky Sports: "We knew it was going to be difficult, especially if you don't score goals to kill the match, so at 1-0 it will always be a game until the last second.
"I prefer to win 4-0, and to sit on the bench and enjoy the game, but it's good to see the way the team fought for it, a very difficult match, and also very difficult for the referee.
"I thought Mike Dean and his team were brilliant, because the game is physical, direct, lots of long balls, first balls, second balls, and the referee's team was really good."
The win meant second-placed United kept the pressure up on Premier League leaders Manchester City, but the gap still remains at 12 points after City beat Newcastle 3-1 on Saturday evening.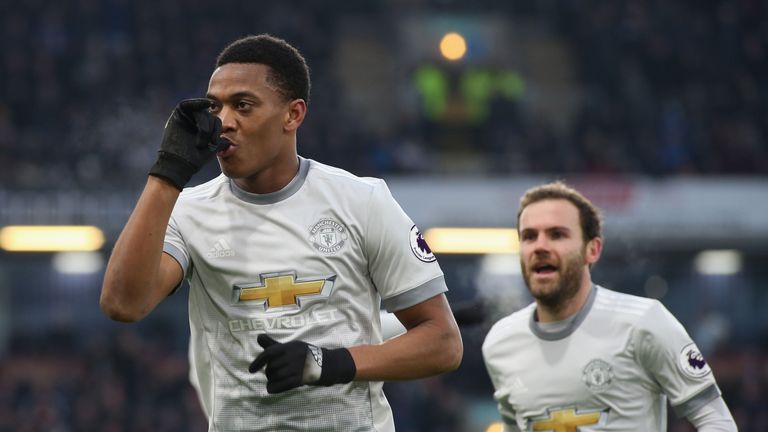 It was a third successive league victory for Mourinho's men, and they kept a clean sheet for a fifth consecutive match in all competitions - they are yet to concede a goal in 2018.
When asked about the shutouts, Mourinho said: "We defended well since the beginning of the season. Normally we don't concede many goals.
"The team is well organised, the defenders are in form, David (De Gea) today I don't remember anything important, but he's also very crucial for us, and we controlled well the game."