Jose Mourinho slams Manchester United for allowing early opener against Tottenham
Last Updated: 01/02/18 12:57pm
Jose Mourinho was unhappy with his Manchester United players' role in Christian Eriksen's "ridiculous" opener during the 2-0 defeat at Tottenham on Wednesday.
Eriksen scored the third-fastest goal in the history of the Premier League to shock the visitors, who then gifted Spurs their second as Phil Jones turned Kieran Trippier's cross into his own goal.
Mourinho cut a glum figure as he watched on from the touchline, with Manchester City's win against West Brom leaving United 15 points adrift of their rivals.
The Portuguese felt his players had forgotten everything from their planning ahead of the game and counted a number of mistakes before United had even had a touch of the ball - even if he felt the goal could have been disallowed.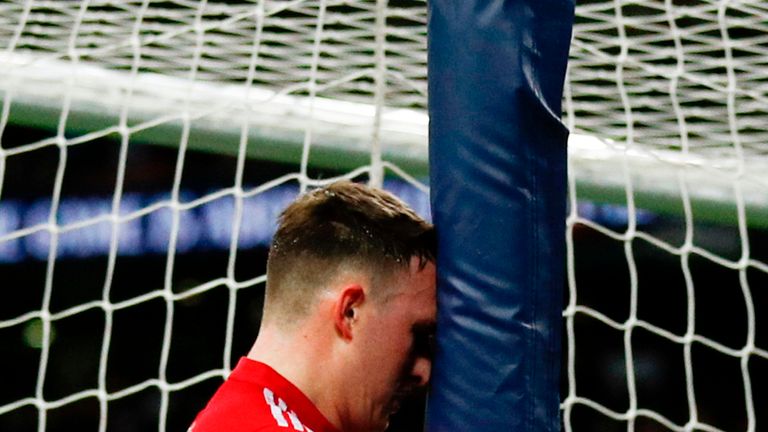 "I don't think it is very normal to concede a goal like we did after 15 seconds," Mourinho said. "It is especially ridiculous because the players, they watch it before, we analyse opponents and work on opponents' dynamics and routines.
"The players they knew the long ball, they knew that Harry Kane - before the kick-off, is already inside the opponent's half. We knew everything.
"Then we don't press the ball - one mistake. We don't pick the ball in the air - second mistake. We don't win the second ball on the ground - third mistake. We don't cover the inside when Eriksen comes - four mistakes.
"Four mistakes after 15 seconds and you are losing 1-0 against a good team. Then I think (we had) a good reaction.
"He (Kane) was (in our half) - if the linesman or if the referee sees it, of course, it wouldn't be a goal, but it wouldn't be fair for me to blame the referee."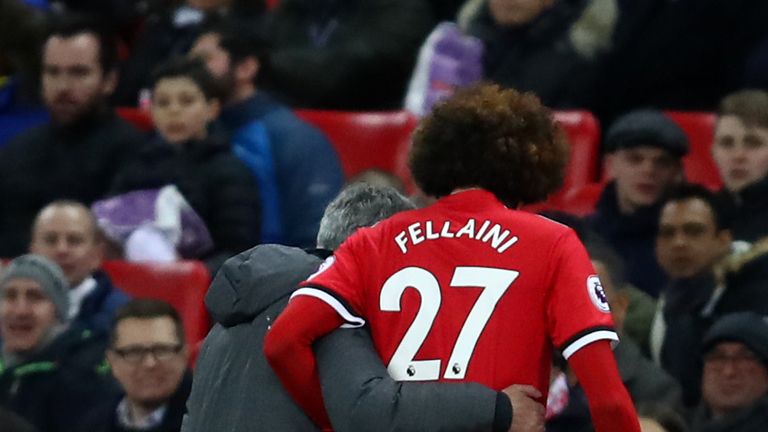 Mourinho confirmed Marouane Fellaini was forced off with an injury just seven minutes after replacing the ineffectual Paul Pogba and conceded, with Liverpool just three points behind in third, the race to finish in the top four is going to the wire.
"I always think when the leader has a certain distance, I have been there a few times, you are calm, you are relaxed and you don't feel the pressure," Mourinho added. "You know that your opponent, sooner or later, is going to drop at least a couple of points and you are completely in control.
"We play match after match, yes the Premier League finishes for us at Old Trafford in May against Watford but you knew the distance to the leader was already considerable even before this match. Now we have us, Chelsea, Spurs, Liverpool, Arsenal - we will be there fighting for the positions."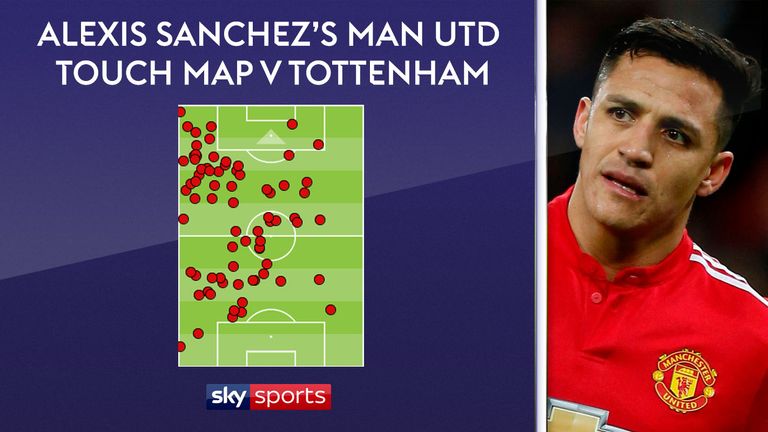 Alexis Sanchez made his league debut for United, but didn't have a shot at goal or create a chance - the first time this season he had been so ineffective.
"He [Sanchez] worked hard," Mourinho said. "But, again, the transformation the game had, the game was not for him and in the second half I try to give him a position where he could be more close to [Romelu] Lukaku but then he felt the need to drop too much and he was dropping too much to try to organise."