An irritable Jose Mourinho defended Manchester United's tactics after their goalless draw at Sevilla in the Champions League last-16 first leg.
Mourinho's side registered just six shots to Sevilla's 25, though many of the hosts' efforts were from outside of the box and left David de Gea untroubled.
But when asked if Alexis Sanchez is the sort of player who appreciates detailed tactical instruction rather than being given a free role, Mourinho seemed irked by the question, and responded in defiance at his tactical approach to the first leg.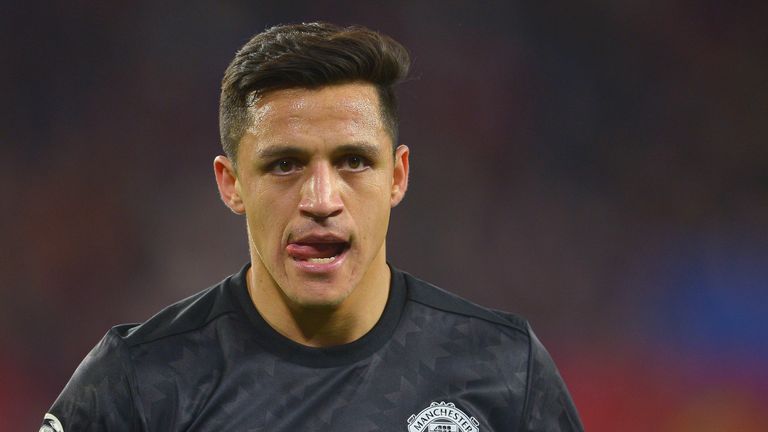 "I think you are all, or many of you, are in a new sport! In England, some guys say the wingers shouldn't defend.
"The next time I see David Beckham I'm going to ask him: 'David, when you were playing right wing at Manchester United, when the opposition left-back attacked, do you stay looking at the stands? Or do you come back with the guy?' I'm going to ask David that.
"And everybody knows that I'm not big friends with Roy Keane or Paul Scholes, but I will ask them: 'When your team lost the ball, did you drop back? Or did you stay walking on the pitch?'
"Because now it looks like all the good players have to play free, and when the team has the ball, which I think is such a stupid thing to say. When a team has the ball, you attack. When the team does not have the ball, you defend.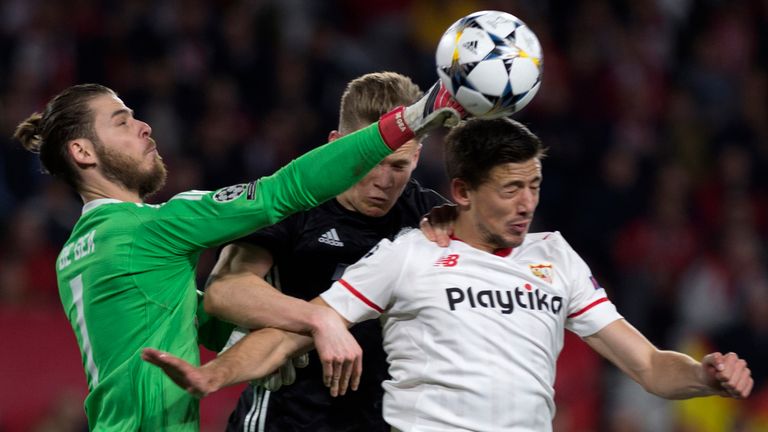 "It's as simple as that, but it looks like now some guys are creating a new sport. But I still don't see it, because the winning teams, the top teams in the world now, not 10 years ago or 20 or 30, the top teams now, everybody works. Everybody has tactical discipline."
Mourinho left Paul Pogba on the bench in Seville, but was forced to introduce the Frenchman early in the first half after Ander Herrera suffered an injury.
Asked how he felt Pogba dealt with the task being asked of him, Mourinho again responded defiantly, and shifted praise onto young midfielder Scott McTominay.
"In my pre-match interview with BT, in four questions I had three questions about Paul, and Paul was not even playing. That's a bit strange. And I think respecting you, and your work, and I understand your question, but if I was one of you, I would ask if the Manchester United manager agrees if Scott McTominay had a fantastic performance.
"And my answer would be yes, he had a fantastic performance, he looked a senior player, he looked a player with great maturity, with tactical sense, with a sense of responsibility, good in possession, good in the pressing.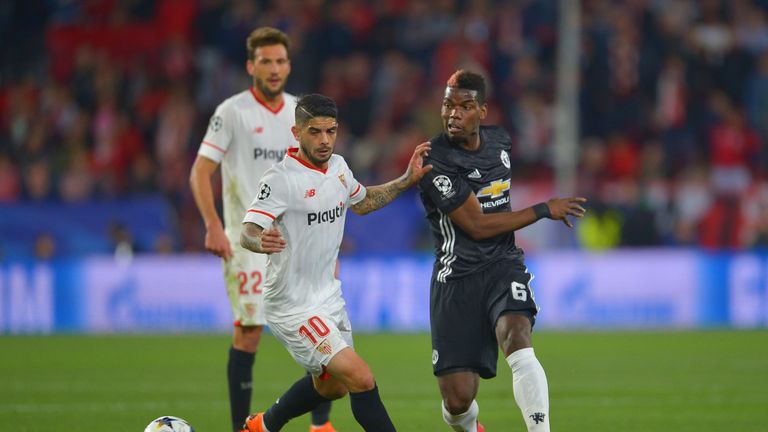 "I think Scott McTominay looked like a man with dozens and dozens of matches in the Champions League, when this is only his second.
"But I also answer your question: I think Paul made a big effort to try to give the team what I ask the team. I started with Ander, and with Ander in the squad I think a fantastic player like [Ever] Banega wasn't [a fantastic player tonight] because he didn't have the space to be the fantastic Banega that the world admires.
"Paul replaced Ander, he tried to bring to the game the same kind of qualities, plus his security with the ball. Of course he lost a couple of possessions, but he gave us also some stability, because we had a good percentage of ball possession.
"I think Paul had responsibilities on that, and I'm also happy with [Nemanja] Matic, so I think the three midfield players had a good control, and Paul was part of it."
Mourinho also insisted he felt a draw was a fair result, after being asked if he was relieved to come away unscathed.
"I'm not relieved. I think we finished the game with more space than we had in the beginning. We were more close to the possibility of scoring a goal, so no, I think the only moment where we felt relieved was in the last couple of minutes of the first half, where by a couple of our mistakes in possession they had a couple of good instances and David made some great saves.
"The game was even, the stats are what they are. Sometimes you have 15 shots, but 13 of them were what I call 'statistic shots'. So I really feel that the result reflects what the game was."