Alexis Sanchez is still searching for his best Manchester United role
Last Updated: 06/03/18 8:03pm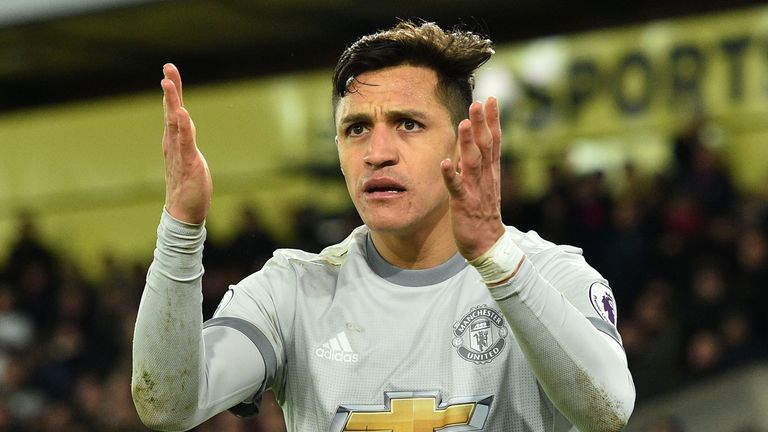 Manchester United produced a brilliant comeback to beat Crystal Palace 3-2 at Selhurst Park with Alexis Sanchez switching positions at half-time. But what is the January signing's best role in this team? It is a problem that Jose Mourinho will be looking to solve...
The signing of Alexis Sanchez was an exciting one for Manchester United but also one that presented Jose Mourinho with some decisions to make. Anthony Martial had been flying in the left-wing position that many consider Sanchez's most effective. The right flank was perceived as a weakness but was that really the place to get the best from the new man?
Sanchez's performance in his side's dramatic 3-2 win over Crystal Palace suggests that his new manager is still wrestling with the conundrum. After an ineffective 45 minutes on the left, he was moved into a more central role as United mounted their comeback but he was not particularly central to it. Gary Neville identified the issue on Monday Night Football.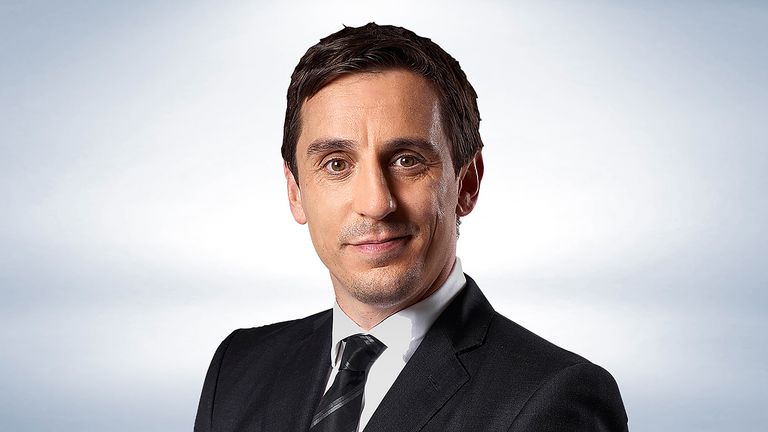 Alexis was poor tonight, there's no doubt about that. He was trying to play one-twos from 40 yards from goal. He is no good from there.
Gary Neville
"Alexis was poor tonight, there's no doubt about that," said Neville. "He was trying to play one-twos from 40 yards from goal. He is no good from there. For me, I see Alexis Sanchez as being at his best in the left channel, attacking defenders, committing them, playing one-two combination. He has to try and get in those positions for Manchester United."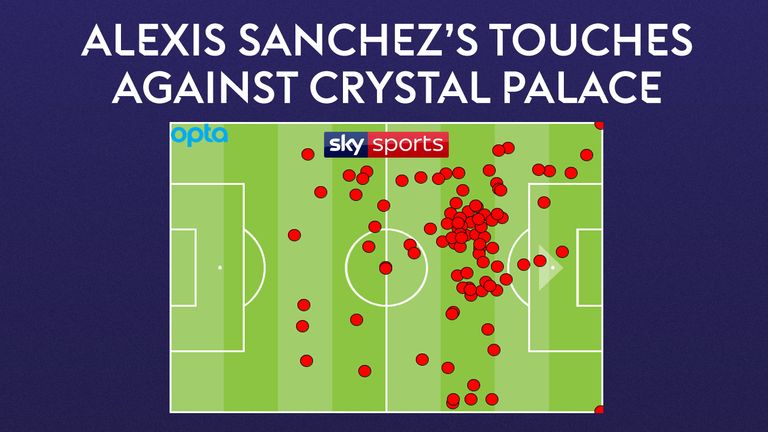 The statistics showed that Sanchez had only three touches of the ball in the Crystal Palace box. This from a player who had been averaging seven touches in the opposition area prior to this game so far this season. By coming deeper to make things happen, Sanchez was actually part of the problem as United's attacks broke down far too often in deep areas.
Another telling statistic from the game was that Sanchez surrendered possession of the ball on 34 occasions. That was not quite as many as the 36 times that he gave it away in the recent matches against Huddersfield and Newcastle but it is plenty. No other Manchester United player has lost possession of the ball so many times in a game this season.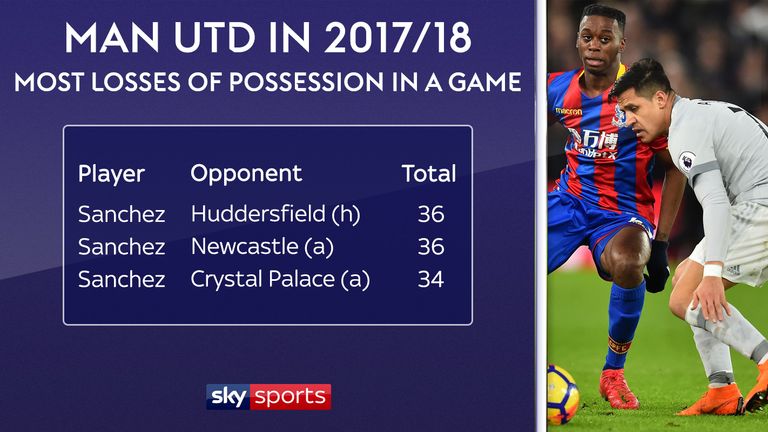 Sanchez's creativity should not be stifled. It was one of his chipped balls into the penalty box that found Juan Mata in the build-up to the game's winning goal. But perhaps that combination between the pair would be even more effective if the roles were reversed and Mata was the one feeding passes into the box to find Sanchez.
"I think Juan Mata made a massive difference to Manchester United," added Neville. "I have always thought that United's wide players and No 10s should be players who can get from box to box quickly but what United have now with Martial, [Marcus] Rashford, [Romelu] Lukaku, [Jesse] Lingard and Sanchez are players who can get box to box.
"What they have not got necessarily are people who can glue it together. Mata is the one who can slow it down, who can connect things and can actually link things. I thought he made a massive difference in composing United in the final third. He was the one who controlled the ball in the box and made the right decisions."
For Neville, it is Mata who looks a better option on the right than Sanchez - "I just don't think he is at his best there" - and with Mourinho only abandoning his midfield three against Crystal Palace because he was chasing the game in search of an equaliser, there is no guarantee that the No 10 role will be open to anyone in a United shirt on a regular basis.
The only other option is to play Sanchez as the central striker in rotation with Lukaku. That would solve the problem of him not getting enough touches in the opposition box. It would also be a position from which his erratic use of the ball would be less of a risk for the team. "He has tried him everywhere else and it hasn't really worked," said Neville. "What I think he has to do is get him out of the centre of midfield."
With United approaching a critical point in their season, competing in two cup competitions and with a huge match against rivals Liverpool on Saturday, an in-form Sanchez is a necessity if Mourinho is to achieve his objectives. "He has got to somehow try to play him into form," added Neville. The problem now is working out the best way to do that.