WATCH: Paul Pogba invites Marcus Rashford and Jesse Lingard round to play on his indoor pitch
By Sky Sports News
Last Updated: 11/03/18 9:08am
Paul Pogba invited team-mates Marcus Rashford and Jesse Lingard to join him for a unique evening of football, following Man Utd's Rivalry Weekend win against Liverpool.
Manchester United secured a 2-1 win over their rivals on Saturday, with Rashford scoring both goals at Old Trafford.
After such a battle with their great rivals, you'd think their players would spend the evening relaxing but that wasn't the case.
Paul Pogba missed the game through injury but he invited Rashford and Lingard to his house and they spent the evening playing football in a psychedelic mini arena.
He posted a video on his Instagram - click on the link above to take a look.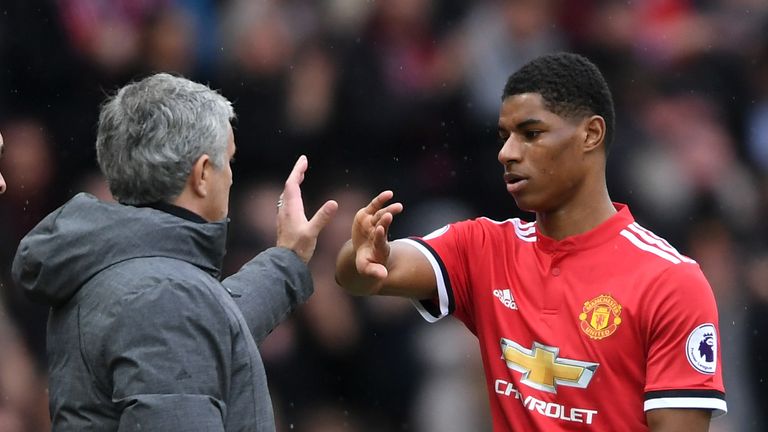 Rashford earned his downtime after he showed his big-game quality for United on Saturday, where he proved he can still be a key player for Jose Mourinho.