Jose Mourinho 'not worried' about Pep Guardiola's claims over Paul Pogba
By Sky Sports News
Last Updated: 09/04/18 1:31pm
Manchester United boss Jose Mourinho says he is not concerned about Pep Guardiola's claim that he was offered Paul Pogba by super-agent Mino Raiola.
Responding to criticism from Raiola ahead of the Manchester derby on Saturday, Guardiola revealed that he had been offered Pogba and Henrikh Mkhitaryan in January.
Pogba scored twice in a dramatic 3-2 victory for United that stopped City sealing the Premier League title, and Mourinho says he did not take the issue up with Pogba, who had a sky-blue streak in his hair for the derby.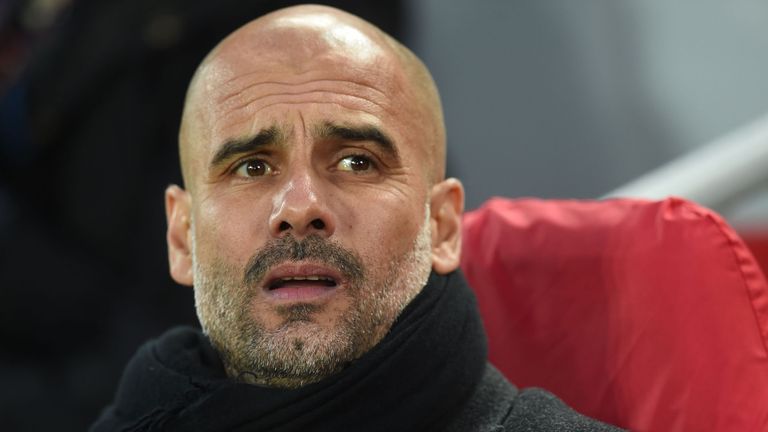 "I didn't even think about it," said Mourinho. "Guardiola and Mino; we know the relationship is not the best.
"It is normal that sometimes they come with a little touch on each other but I was not worried about it, I was not upset with it and I didn't speak with Paul about it.
"I didn't call Mino to ask him anything at all, I was just focused on the game and I think Paul was the same because the way he played was only possible if he was focused on the game."
Mourinho believes either Guardiola or Raiola is lying but insists he is not interested in the ongoing feud between the pair, which has stemmed from the City manager's time in charge of Barcelona.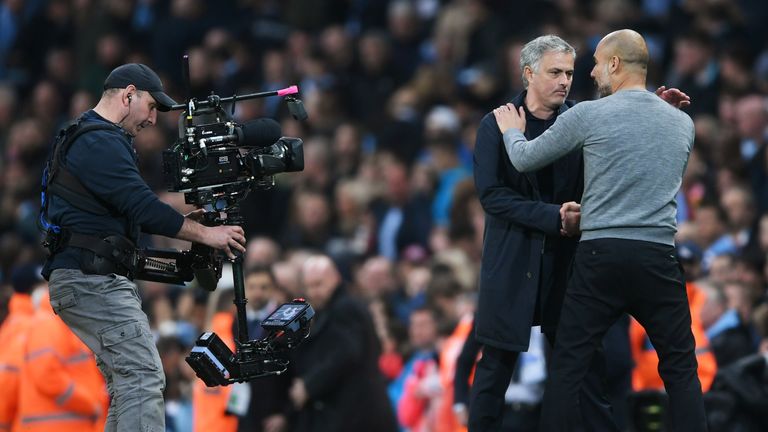 "Guardiola says that, the agent denies, so one of them is saying the truth and one of them is not telling the truth," said Mourinho.
"Honestly, I am not interested in knowing which one is the liar and which one is the honest guy. I am not interested in that."