Marouane Fellaini believes Manchester United were "wrong" not to offer him a contract extension sooner, saying it puts him in a "strong position".
United boss Jose Mourinho said on Monday an agreement was "in place" to extend Fellaini's deal at the club, which expires at the end of the season, with the midfielder already looking ahead to next season at Old Trafford.
However, reports have suggested he could leave the club this summer, with Fellaini saying he is "open to everything" and that he "would not have a problem with life in China".


"The entire staff is doing everything [so] I can stay," he told Sport Voetbal Magazine.
"The club did not renew my contract last year. Now I am in a strong position, especially since Mourinho has stated that he wants to keep me.
"Last year I went to the coach and I said that I wanted a new contract. I then had a second meeting, but I will not ask it 10 times.
"Afterwards I became important for the team... and a good player costs at least 50m euros. The club knows that they went wrong there."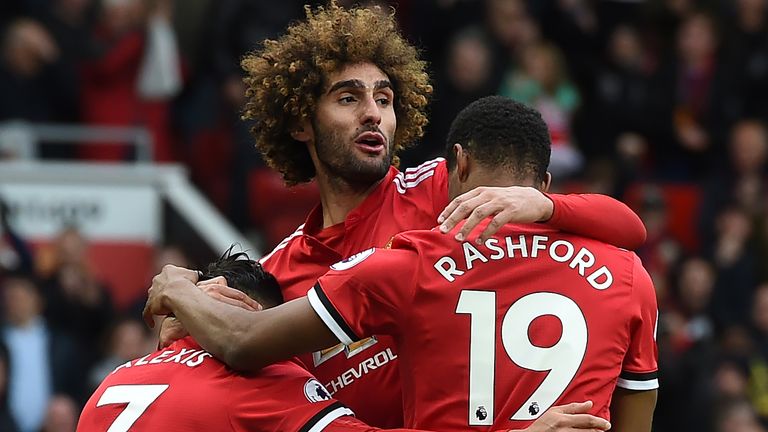 Fellaini is still negotiating a deal with United, but is refusing to rule anything out ahead of the summer's transfer window.
"I am now 30 years old, at the end of my contract and negotiating with Manchester United," Fellaini added.
"There are several clubs that show interest. I'm waiting for what's going to happen."