Manchester United manager Jose Mourinho says David de Gea will start in FA Cup final
Last Updated: 19/05/18 2:12pm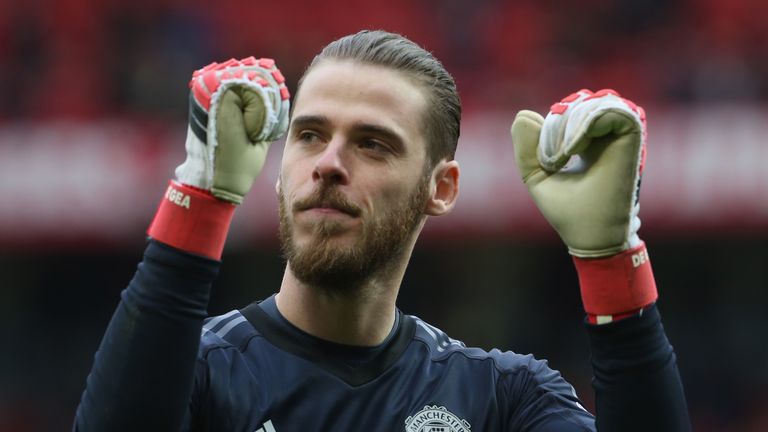 Jose Mourinho says David de Gea will start in goal for Manchester United in Saturday evening's FA Cup final against Chelsea, because Sergio Romero has only just returned after injury.
De Gea is United's clear No 1, but Romero is an Argentina international himself and played in all the rounds before the semi-final, as well as last season's Europa League final victory.
But he had to sit out the 2-1 defeat of Spurs in last four after suffering a knee injury early on during Argentina's 6-1 friendly defeat to Spain on March 27.
He is now fit again and started United's 1-0 win at Watford on Sunday, but Mourinho has decided it is safer to go with De Gea at Wembley.
"He (Romero) was injured for a long, long time," said Mourinho.
"He was injured for around two and something months.
"He didn't play some matches that normally would be his matches, his semi-final against Tottenham, a couple more matches before the final.
"He really only trained one week before the Watford match - and a bit more before - and that is the reason.
"It is not about trust, it is not about my confidence in him.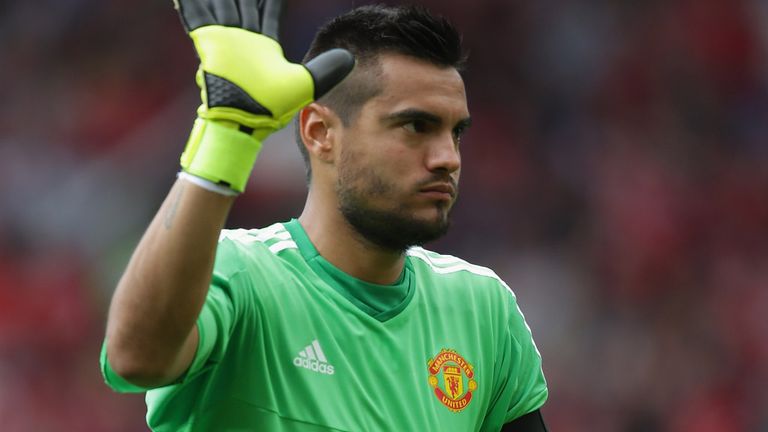 "Last season the Europa League final was a much more important match than this one, it was giving us the possibility to play Champions League.
"And I played the Europa League final with Sergio, so it is not about confidence or no confidence, it is about the process of the last couple of months, since he had an important injury against Spain."