Jose Mourinho's coaching reshuffle at Man Utd: Kieran McKenna, Stefano Rapetti, Michael Carrick
Last Updated: 25/05/18 11:00am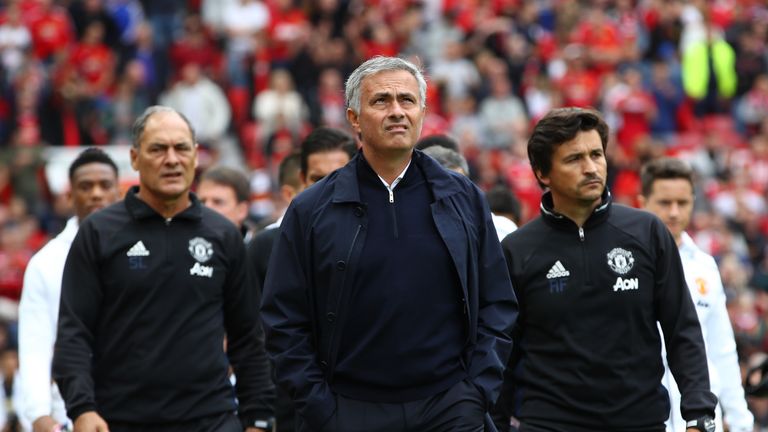 After ending the season 19 points adrift of Manchester City, many expect a summer of upheaval at Manchester United as Jose Mourinho goes about bridging the gap to the Premier League champions.
With an endless stream of players linked with moves to Old Trafford and the futures of some of the current squad up for debate, it remains to be seen what changes take place on the field.
Things off the field, however, have moved at a much quicker pace, with the departure of Mourinho's trusted assistant Rui Faria sparking a flurry of activity behind the scenes.
Mourinho hailed Faria a "football expert, ready for a career as a manager" when news of his exit broke, and the Portuguese is adamant he cannot fill Faria's boots with one new addition.
"When Rui is leaving after 17 years I have nobody, nobody in the world of football ready to be my assistant manager," the United boss said. "Nobody.
"I'm going to have assistant coaches, I'm going to have fitness coaches, and a structure where they have specialists in different areas connected to the performance. I will organise my coaching staff in a way where the assistant manager figure doesn't exist."
But exactly who has Mourinho taken under his wing? Here we take a closer look at the new faces you may spot in the United dug-out when the 2018/19 season gets underway...
Kieran McKenna
After the conclusion of the FA Cup final - Faria's final game as Mourinho's assistant - the United boss wasted no time in assembling his new-look backroom team.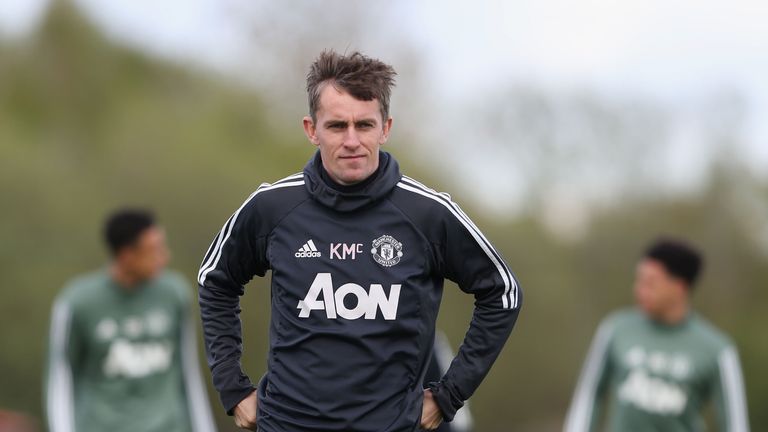 Within two days, the promotion of U18s coach Kieran McKenna, a relatively unknown figure outside the walls of Old Trafford, into the first-team coaching set-up was confirmed.
The 32-year-old joined United in 2016 from Tottenham, where he had forged an exceptional reputation for nurturing young talent.
His two years in the youth set-up at United have only strengthened that reputation, with the U18s - featuring Tahith Chong and Angel Gomes - winning the Premier League Northern Title last season under his stewardship.
"It came as a big surprise," McKenna's brother James said, quoted by Enniskillen newspaper The Impartial Reporter.
"He seems to have been making a big impression. I've been reading a lot of things online from supporters and that and they have been very complimentary. They feel that he has his teams playing a good brand of football and they have been pleased with the job that he has done."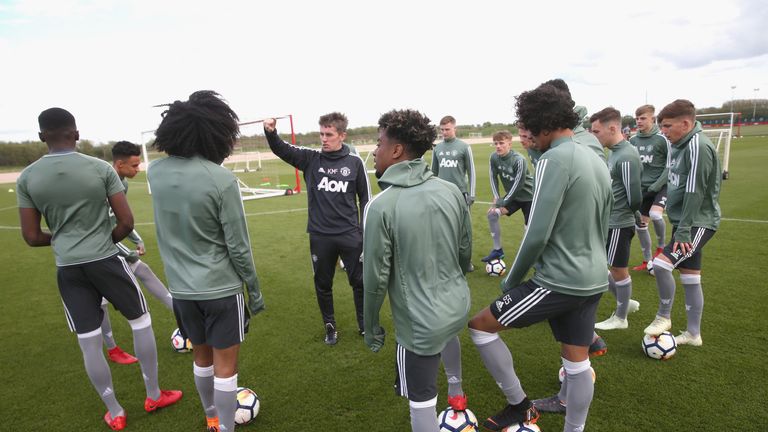 Stefano Rapetti
Another man also set to help fill the void left by Faria is Italian coach Stefano Rapetti.
The 41-year-old Italian got his first major coaching break in 2009 when his efforts with Inter Milan's U19s were spotted by then first-team manager Mourinho.
Rapetti was drafted into the first-team fold at the San Siro for what turned out to be one of Mourinho's most successful seasons in management as Inter became the first Italian side to win a Serie A, Coppa Italia and Champions League treble.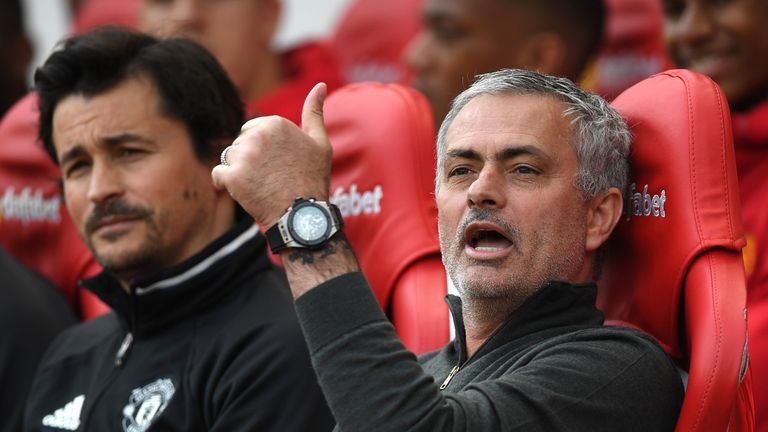 "Seventeen years in Leiria, Porto, London, Milan, Madrid, London again and Manchester. The intelligent student is now a football expert, ready for a successful career as a manager."
Mourinho backs Faria for management
A fitness coach by trade, Rapetti enjoyed another three years at Inter following Mourinho's departure before embarking on spells at Empoli and Sampdoria.
He has been out of work since leaving the Genoa-based club in the summer of 2017, but is reported to be finalising terms on a deal to work with Mourinho.
Michael Carrick
The former United midfielder is the most familiar addition to Mourinho's backroom staff following his retirement from football at the end of the season.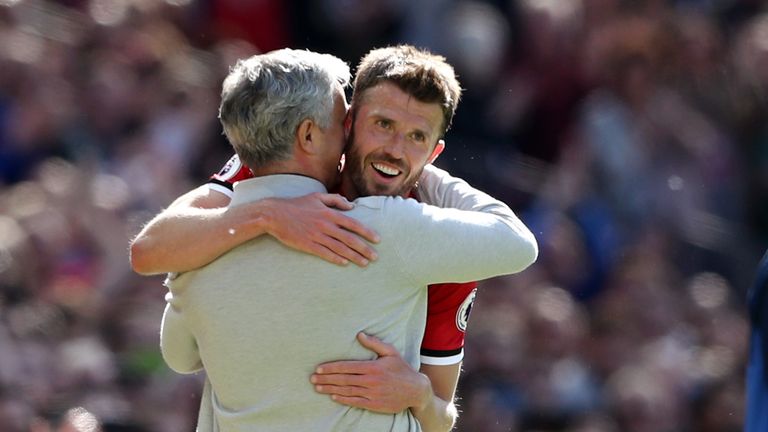 Carrick's influence on the pitch gradually subsided as his playing career drew to a close, but that was replaced by an impact off the field.
He notably drew praise from Paul Pogba, who credited his two-goal cameo in the April's Manchester derby victory to a half-time team talk with Carrick.
Mourinho has already seen enough from the former England international to suggest he could become his assistant one day, but the United boss is keen to develop all aspects of Carrick's coaching repertoire.
"I think it will be Michael Carrick in the future, when he has his badges, his Pro Licence, when he makes the bridge between a player to an assistant," Mourinho responded when asked about Faria's successor.
"People think it's just like one day I'm a player and the next day I'm a coach, but it's not like that.
"But I think naturally when Michael has the Pro License badges, normally with the personality he has, with the friendship, with our honesty, I think it will be for him.
"I do not like trained coaches, I like to shape them in my way of thinking and they grow with me and I also grow with them."