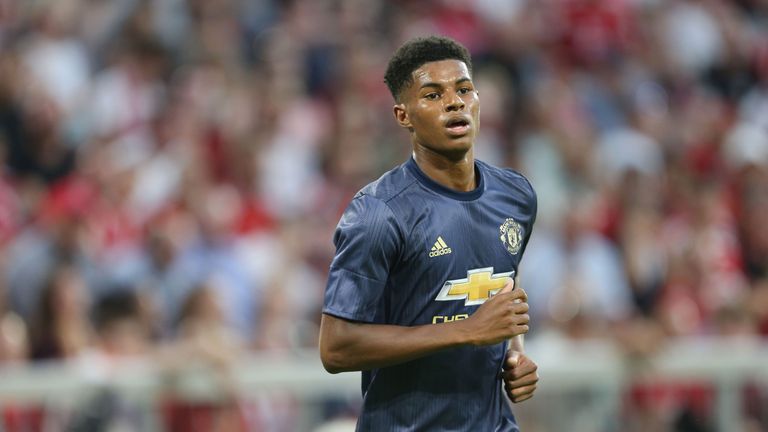 Marcus Rashford has been handed the Manchester United No 10 shirt
The England forward made his return to club action after the World Cup against Bayern Munich on Sunday.
He wore the No 10 shirt for the first time in the 1-0 defeat to the German champions and after the game, the Manchester United Twitter account confirmed it was his new squad number.
Rashford wore No 19 last season and takes over the jersey from Zlatan Ibrahimovic, who joined LA Galaxy in March. Wayne Rooney previously wore the shirt for 10 years.
Rashford played for 63 minutes against Bayern - his first appearance since returning from playing at the World Cup with England.
Manager Jose Mourinho told MUTV that Rashford had his eye on the shirt for a long time.
"He wanted it," Mourinho said.
"He always wanted it. Of course, he respected the big Rooney and then Zlatan wanted to have it.
"Of course, he was in the shadow, waiting for the opportunity and now the shirt is empty.
"It's something fantastic for the kid, let's give the shirt to him."