Manchester United's Fred reveals Gilberto Silva role in deciding on Premier League move
'He played in the same position as I do and he won the Premier League, so I look to him for inspiration'
Last Updated: 22/08/18 12:50pm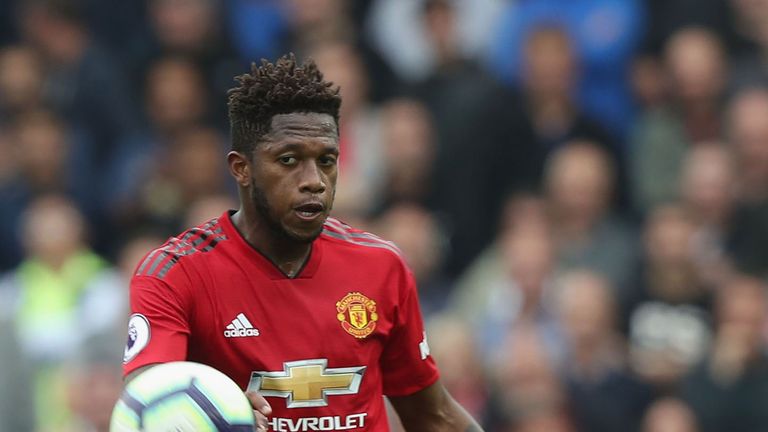 Fred has revealed the part former Arsenal star Gilberto Silva played in helping him decide to join Manchester United this summer.
Gilberto has plenty of experience of Premier League football, having been part of Arsenal's Invincibles squad in 2003-04, and he now acts as his fellow Brazil midfielder's representative.
Fred had interest from across Europe for his services this summer but chose Old Trafford ahead of potential moves to Manchester City and Paris Saint-Germain among others.
Ahead of a possible third Premier League start on Sunday at home to Tottenham, Fred told United's website: "Gilberto was a top midfielder who played for Arsenal.
"But he has a lot of respect for Manchester United, who are obviously a big club here in England.
"He praised the club a lot and, after he was granted the opportunity to speak to Jose Mourinho and other senior figures at United, we made the decision together for me to come here. We decided it would be a good move for me.
"Gilberto is a top guy and his advice means a lot to me.
"He played in the same position as I do and he won the Premier League, so I look to him for inspiration, I listen to what he has to say and I take on board what he tells me."