Luke Shaw to miss Man Utd v Watford as he serves mandatory seven-day concussion protocol
By Sky Sports News
Last Updated: 11/09/18 9:34am
Luke Shaw will miss Manchester United's clash with Watford on Saturday as he serves a mandatory seven-day period recovering from concussion.
The left-back suffered concussion after an accidental collision with Dani Carvajal early in the second half of England's 2-1 defeat by Spain which knocked him out and saw his head hit the floor heavily.
Shaw returned to United for further monitoring and treatment on Monday but he will not be available for Jose Mourinho, who has praised his performances so far this term, at the weekend.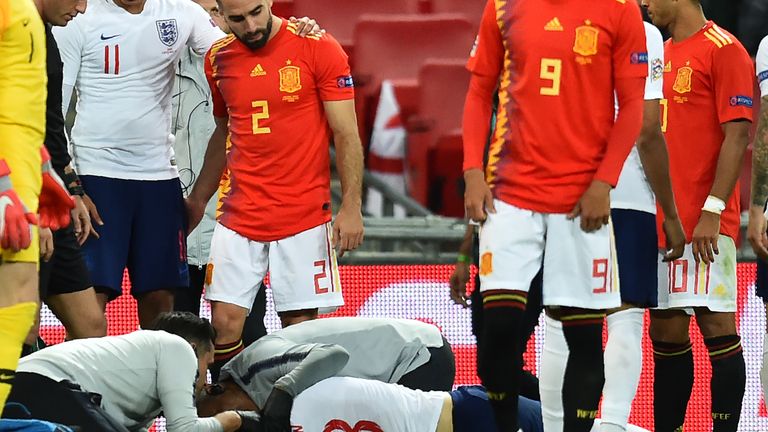 "You never like to see an incident like that, that you can see is immediately potentially serious," England manager Gareth Southgate said as his side prepare to face Switzerland in a friendly on Tuesday.
"He was obviously knocked out before he hit the floor. Our medical team dealt with that really well I think. He's spent the last day with us for some recovery and he has gone back to his club this afternoon.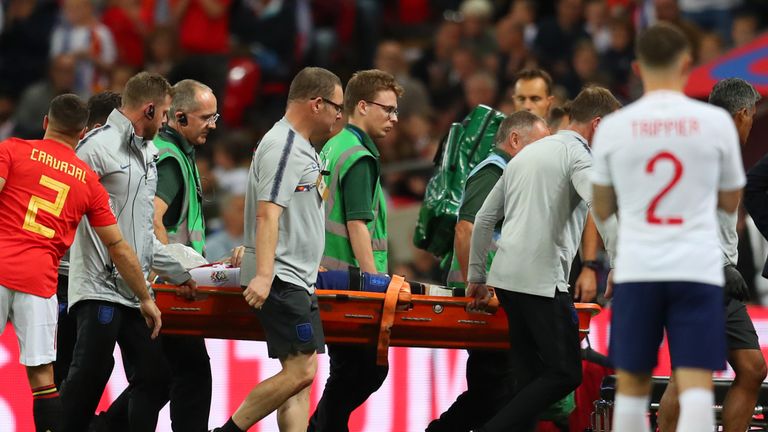 "All being well, he has a mandatory seven-day period that he has to serve with the concussion, but he should be back in the fold as soon as that's done."
Shaw was stretchered off the field with oxygen at Wembley but was said to have regained consciousness swiftly in the medical room, and he was soon contacting friends and family.
Only days before, Shaw had opened up on the horror story of his broken leg, which he admitted he was close to having amputated and forced him to consider retiring from the game at just 23 years old.