'Zinedine Zidane' pops up in Manchester before United match
By Sky Sports News
Last Updated: 06/10/18 11:30pm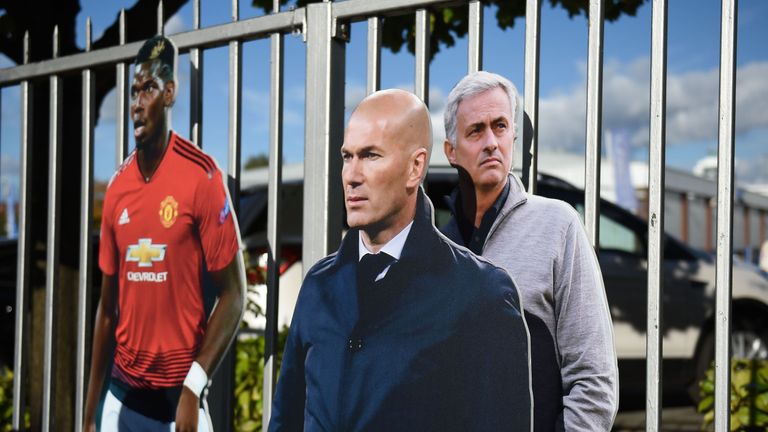 There was a surprise guest near Old Trafford on Saturday to witness Manchester United's last-gasp win over Newcastle United.
Zinedine Zidane, the former Real Madrid manager and favourite to replace the under pressure Jose Mourinho in the United dugout, made an appearance.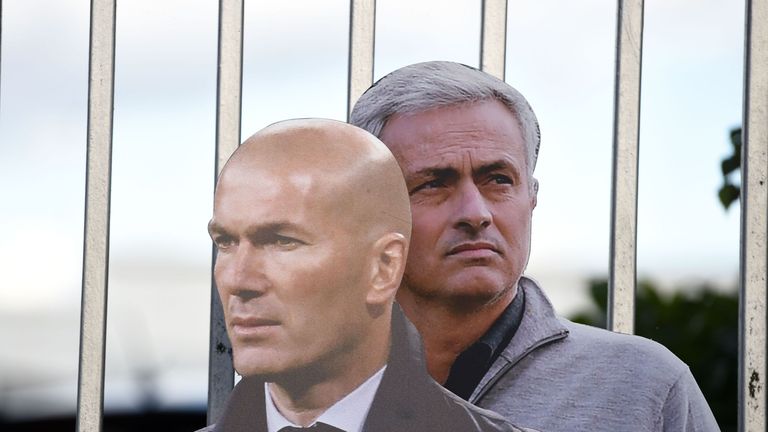 Fortunately for Mourinho, 'Zidane' was just a cardboard cut-out, and not the real thing, as reports that United are lining him up to replace the Portuguese manager continue to emerge.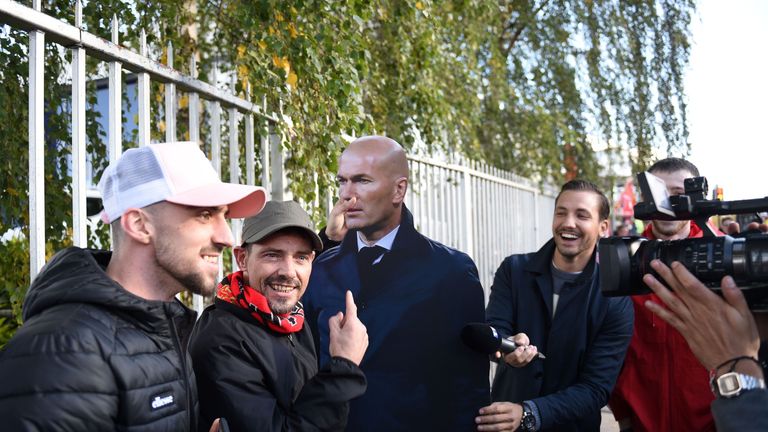 Zidane's visit was brief, however. No sooner had he been placed in-front of a cardboard cut-out of Mourinho, he was taken away.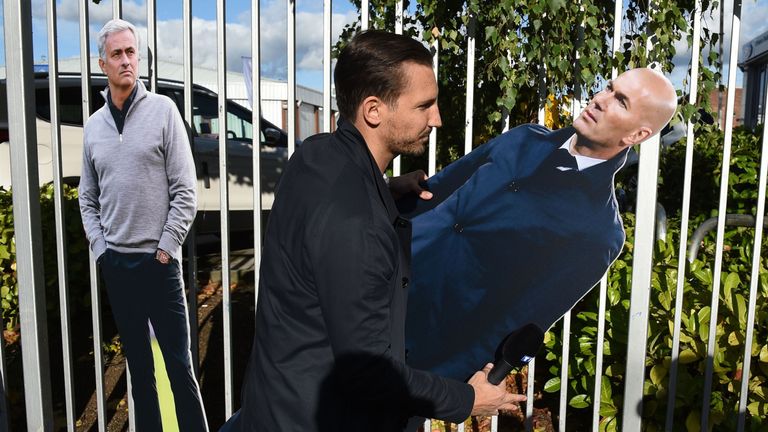 It remains to be seen when we will next see Zinedine Zidane in Manchester.