Jose Mourinho returns to Chelsea with Manchester United on Saturday - live on Sky Sports - but has he changed since his early days at Stamford Bridge? We ask our pundits...
Mourinho won three Premier League titles over two spells at Chelsea, with two of these coming in his initial seasons as manager.
He is yet to come close to a league trophy while at United, but how has he changed since his first years at Chelsea compared to now, and can he replicate the success?
We ask our pundits ahead of Chelsea v Manchester United, live on Sky Sports Premier League this weekend...
Phil Thompson
I don't think Mourinho's moved on to match with the new ideas of Pep Guardiola, Jurgen Klopp and Mauricio Pochettino and he has failed to adapt to the new style of football. He's got his way and he refuses to change his ideas despite modern football moving on, and that's his biggest problem.
I don't think Mourinho can win the league at Manchester United. I've been involved in this with Gerard Houllier at Liverpool and sometimes it's hard to shake off all the talk, the rumours in the press and so on.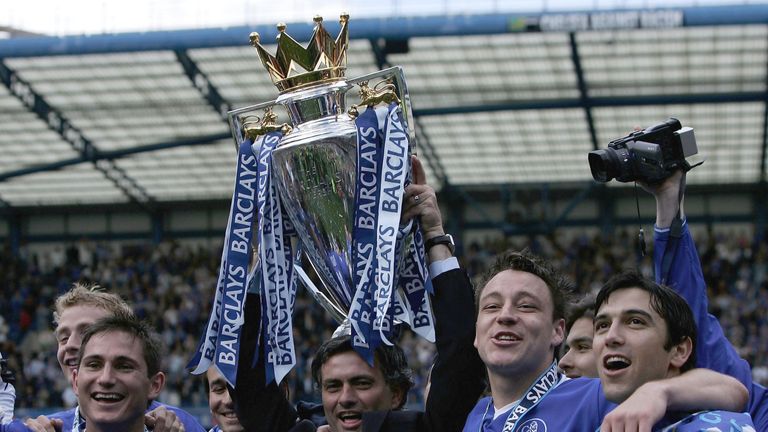 Mourinho knows that whether it's a result or a player's slip of the tongue you could be putting out fires all over the place and sooner or later a bad result will come and it doesn't matter whether it's against a big team like Chelsea this week or a lesser team a few weeks down the line, it'll still have a big impact.
Matt Le Tissier
I think he's lost a bit of his sense of humour, he's turned into a bit of a grumpy old man. It's a shame because when he first came, I loved his attitude and his arrogance but now he's lost that little spark and that twinkle in his eye when you could tell he was having a bit of fun but he's lost that down the years.
Maybe it's just the years of doing this job has got to him a little bit. The accumulation of that, plus what's been happening at Manchester City, has put added pressure on him.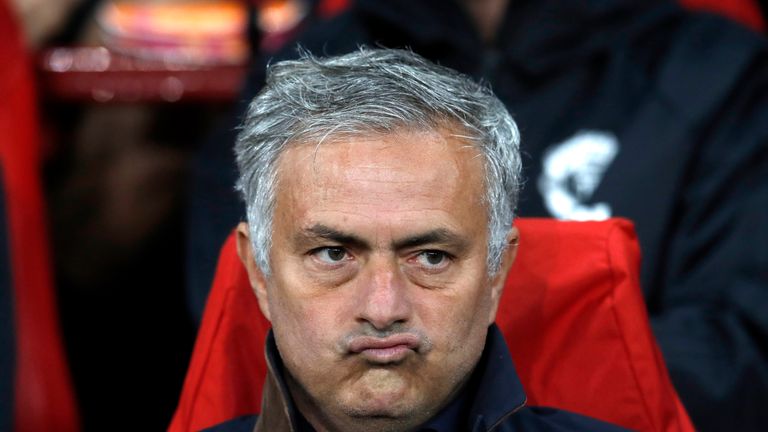 I'd be surprised if he won the league with Manchester United, it'd probably be the biggest achievement of his career if he could win the league given what's happening with Manchester City.
Charlie Nicholas
It's like he is falling into this third-season syndrome again. It just seems like he's been so unhappy ever since he set foot in Manchester. It looks like there's just been nothing enjoyable for him which is really weird for a guy like him who's been such a success at all these big clubs.


The one thing he'd always do is fix the defence and it's the one thing he's not managed to do. Even his buys are usually good in defence, but he's really struggled to find the answer at Old Trafford to that defence. That's a big difference as going forward has never been his strength but you could rely on him to fix a defence and this time he hasn't.
Paul Merson
Jose's got a template that works. He looks tired, to me. He's been working virtually every day since 2005 at top clubs, and I mean 'pressure' clubs. Not clubs where if you win, you win, and if you lose, it's not news - if United even draw games there's an inquest. He just looks tired and frustrated, and when that happens to you it's not a good recipe. He's been around long enough to know how far they are off the title.
Why change when you have a template that's won everything? People have this thing in life, saying don't ever change anything that's not busted. It works for him. The way he manages his team, the way he sets them up, he's won leagues everywhere. So why should he change?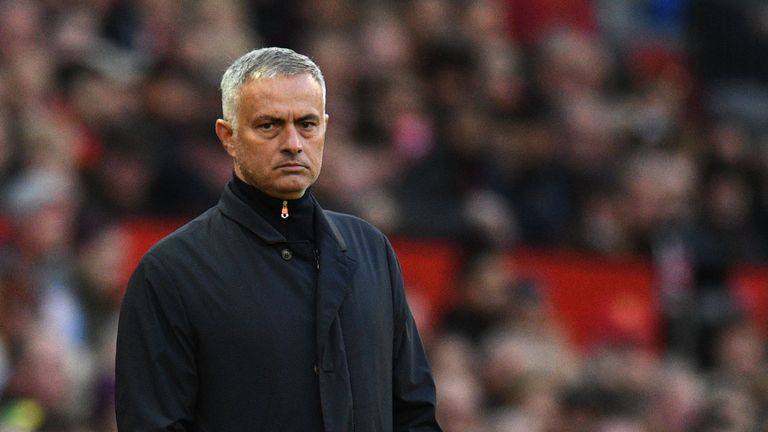 Manchester City have spent more money, but they've also bought better. I'm a Chelsea fan, and when we won the league a couple of years ago, and when we were 2-0 up at half-time you knew it was going to be 2-0 at full-time too. Man City are the best team in Europe, I wouldn't say he's getting shown up by them.
If they get in the top four, that's pulling up trees for them at the moment. Football's a funny old game, and they could go to Chelsea, win 3-0 and it's a mastermind result. You just don't know with Mourinho. I'd never have a go at him - he's done too much in the game. I've been a manager at a lower level, I know how hard it is, so to do what he does - my god.
Watch Chelsea v Man Utd live on Sky Sports Premier League from 11.30am on Saturday.