Chelsea v Manchester United: Is Eden Hazard the best Premier League player?
Chelsea host Manchester United live on Sky Sports Premier League on Saturday lunchtime
Last Updated: 16/10/18 10:17pm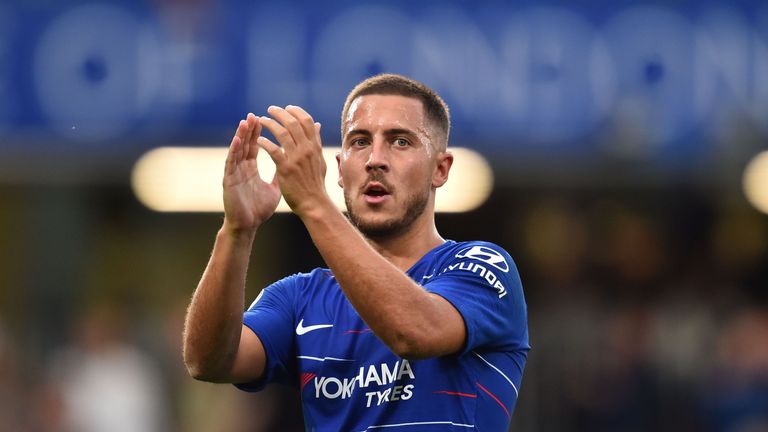 Ahead of the big Premier League clash between Chelsea and Manchester United, we asked the Soccer Saturday pundits if Eden Hazard is the league's best player.
Saturday marks a return to Stamford Bridge for Jose Mourinho - who had two spells as Chelsea manager - with new boss Maurizio Sarri coming up against the Portuguese for the first time in England.
But all eyes at Chelsea this season have been on Hazard, who is the Premier League's top scorer with seven goals. The 27-year-old is expected to feature when Belgium take on the Netherlands, live on Sky Sports Football red button on Tuesday.
Ahead of a reunion with Mourinho, we asked our pundits if Hazard is the best player in England's top flight...
Matt Le Tissier
Hazard is head and shoulders above everyone in the league so far this season. I saw him at Southampton when he didn't have his best game but was still a huge danger every time he got the ball.
He just needs to put two or three seasons together of getting 20 goals, while still contributing in the other ways he does, then he will be getting somewhere near Lionel Messi and Cristiano Ronaldo in that top bracket.
Paul Merson
I would say so. He's the top scorer, he's making things happen. A couple of weeks ago, I would have said he was the best player in the world, but then Messi put in that performance against Tottenham at Wembley.
The problem with Hazard, and I'm a massive fan of his, is that he can go missing for six months at a time. You've seen it twice at Chelsea - last season, for instance.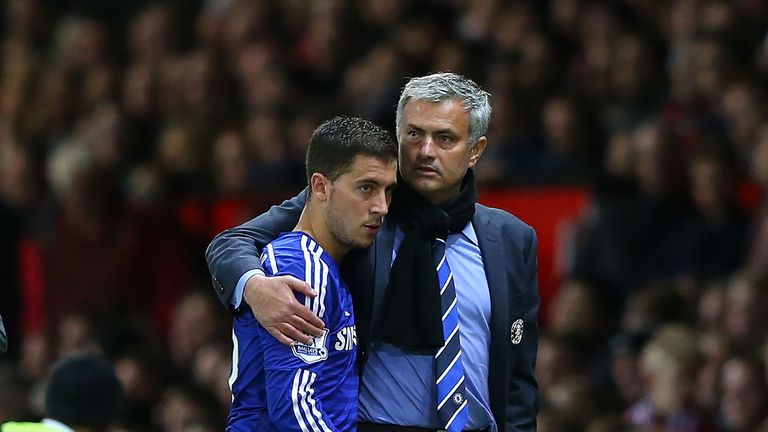 Messi doesn't do that. He might go missing for one game, but Hazard has done it for big parts of seasons where it hasn't been going well for his team. I don't think I've ever seen Messi have two bad games on the trot, but Hazard went missing for big parts of last season, and the one where Mourinho got sacked (2015-16 campaign).
He's got to sort his consistency out, more than anything. He's been great this season, but we've seen that before, when Chelsea last won the league.
Phil Thompson
Hazard is the best player in the Premier League. Sarri was clever easing him back in at the start of the season and he's getting the best out of him. It's those seasons after Chelsea win the Premier League that Hazard has let himself down because that's where greatness stems from - consistency.
Whether you're a team or individual, to perform every week at the highest level takes that level of focus which perhaps he hasn't got, so he's got to stop being this yo-yo player.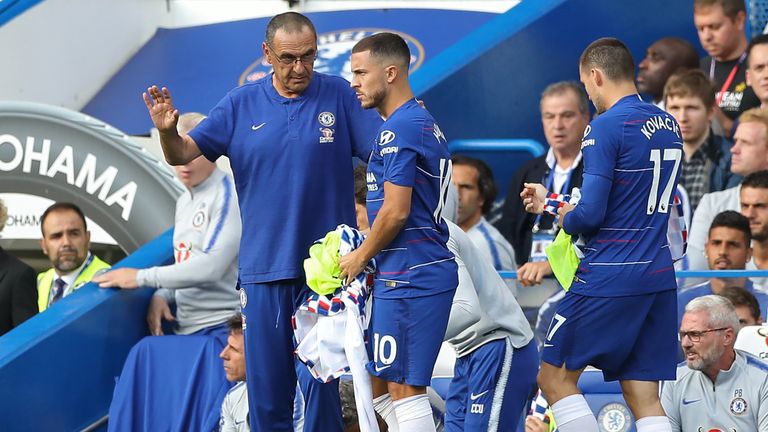 Charlie Nicholas
He's got to do it in the Champions League, simple as that. He's got bits and pieces on the biggest stage but nothing consistent. He's magnificent technically, he's the best footballer in the Premier League and the most exciting.
But he goes from fabulous to average in alternate seasons so he's got to do it back in the Champions League. Whether that's at Chelsea or Real Madrid is another story.
Watch Hazard in action as Chelsea play Manchester United live on Sky Sports Premier League from 11.30am on Saturday.