Marouane Fellaini says the gloomy atmosphere surrounding Manchester United is "frustrating" to play under.
The midfielder scored a 91st-minute winner as United struggled to beat Young Boys and qualify for the Champions League last 16 on Tuesday.
It was the only goal United have scored at Old Trafford in three group games this term, with and increasing volume of groans being heard from the stands in recent games.
"Of course it's frustrating," Fellaini said. "But that's football. They come, they pay for their tickets and they want to see good football.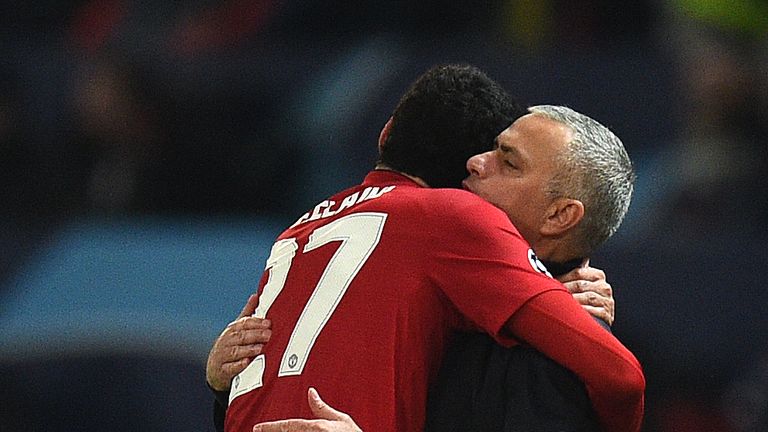 "But today the spirit was good, and we have to look forward with a lot of hunger. Criticism is part of football, but we have to work. We are a team, we are together and we give everything. Together we have to move forward and take the points.
"We played positive football from the first minute and wanted to score. I think everyone can see that. We gave everything to score the goal and I think we have to continue that way.
"We had a lot of chances - we played forward. I think we have to keep this spirit and look forward. We play positive, score goals and show supporters how we want to make them happy."