Manchester United 0-2 PSG: Reality check for Ole Gunnar Solskjaer
Ole Gunnar Solskjaer suffers first defeat as United boss
Last Updated: 21/02/19 1:15pm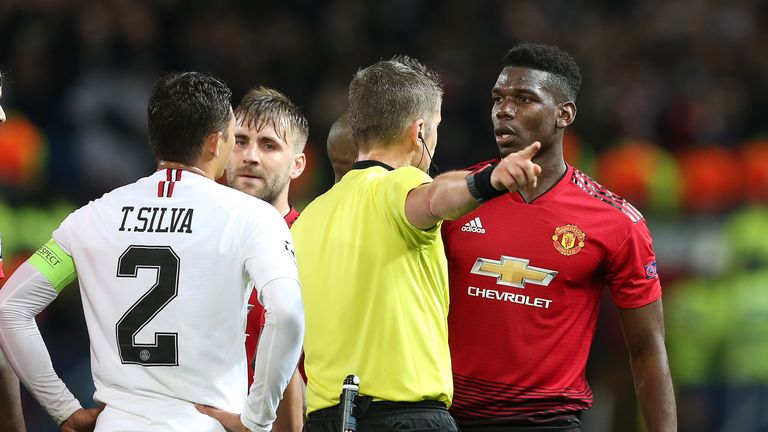 Manchester United were beaten 2-0 by Paris Saint-Germain at Old Trafford in the first leg of their Champions League round of 16 tie. Ole Gunnar Solskjaer admitted afterwards that it was a reality check but now he faces a new test and must raise this team again...
Such has been the turnaround under Ole Gunnar Solskjaer that Manchester United not only went into the first leg of their Champions League tie against Paris Saint-Germain as the favourites to win on the night but there were those dreaming that this could be the start of something special. Kylian Mbappe and the rest provided the wake-up call.
After an evenly-matched first half, PSG scored twice in the second half to leave United needing to do something truly outrageous in the French capital, where Thomas Tuchel's team have lost only two league games in the past five seasons. It has been a remarkable start to Solskjaer's caretaker reign at Old Trafford but surely not quite that remarkable.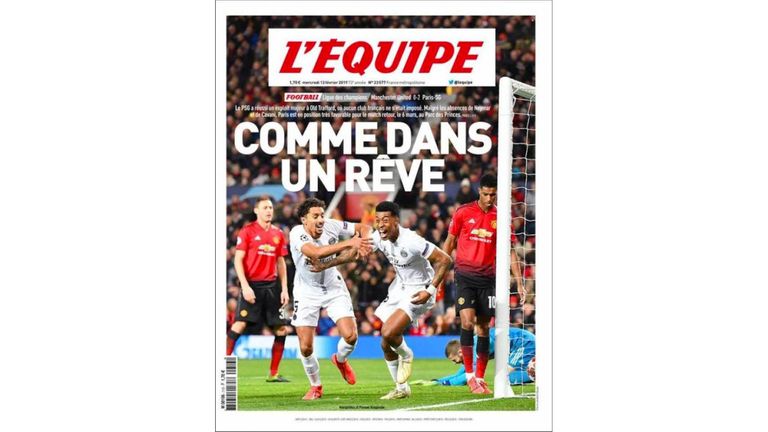 Not when United will have to make that trip without Paul Pogba, sent off amid some confusion for a second yellow card offence late in the game. He had hinted early on that this would be his night but it was not to be. That was a pity because with Edinson Cavani and Neymar both unavailable through injury this did feel like an opportunity. Everyone sensed it.
Solskjaer had done all he could to fill his players with confidence beforehand. The Norwegian spoke of being able to "surprise a few" but it would not have been such a shock given his team's impressive form. "I think the squad is capable of winning against anyone," he said on the eve of the game. "I do not think we could be in a better frame of mind."
That sense of optimism at Old Trafford was reflected by the team's approach right from the outset. Inside 20 seconds of the game, Jesse Lingard pressed the Paris Saint-Germain defence in the corner. Within 70 seconds of kick-off, Anthony Martial was hounding his opponent on the other flank to force Gianluigi Buffon to surrender possession.
This was the front-foot football that Solskjaer has instilled since his arrival just eight weeks ago and while there were very few opportunities in the first half, the chances to have chances fell to United. A wayward pass here or a sloppy touch there, that was all that stopped the home side from making one of their rapier-like counter-attacks count.
Mbappe's threat was obvious, his pace extraordinary, but so too was the fact that he was being nullified. PSG could hardly get the ball to him and when they did he was offside. The only player on the pitch who had fewer touches than France's World Cup hero during the first 45 minutes was David de Gea. The United goalkeeper did not have a save to make.
But when Lingard departed with an apparent hamstring tweak just before the break and Martial failed to come out after the interval too, United lost their ability to trouble PSG on the counter-attack and the contest changed. For all his qualities, Juan Mata does not possess that kind of pace and Alexis Sanchez was particularly poor on the left side of attack.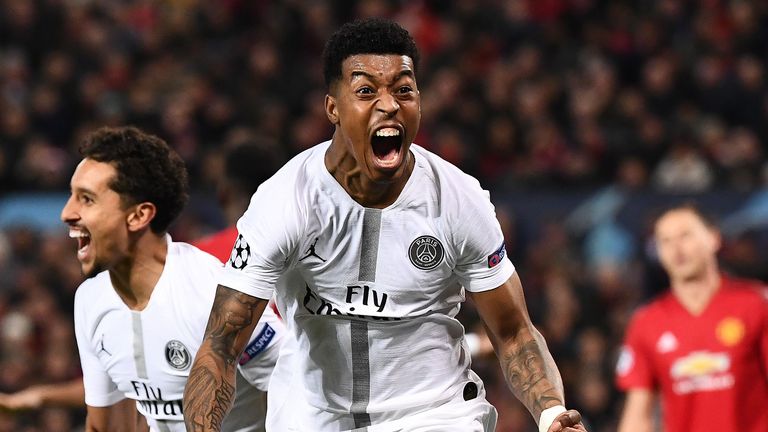 Only Marcus Rashford carried the necessary potency and it was harsh on United that the player who found the breakthrough was Presnel Kimpembe. The young defender was fortunate to stay on the field after hauling back the England striker early in the second half. His goal came soon after with the corner swung in by pantomime villain Angel Di Maria.
On his return to Manchester, the Argentine was booed throughout but he began to revel in it once United were forced to chase an equaliser. They are not used to that under Solskjaer. Only Burnley had led against them previously and this was not Burnley. Di Maria provided the assist for the second goal too, his low cross to Mbappe doubling the advantage.
That goal left the supporters stripped of their pre-match optimism, the talk of Solskjaer's second Champions League miracle 20 years on from his first having fallen flat. But Pogba's suspension surely ends all hope of that. Attention must switch to the FA Cup tie against Chelsea on Monday if United are to crown their recent surge in form with some silverware.
Solskjaer's challenge is to ensure that they bounce back. This was the first real setback of his reign, coming just when the mood music was suggesting his appointment on a permanent basis was now inevitable. But picking up the players following defeat is an essential part of management. All eyes will be on how well United recover from this disappointment.