Chris Smalling says tackling racism must begin in schools
By Sky Sports News
Last Updated: 14/02/19 8:30am
Chris Smalling says better education in schools is the key to targeting racism.
The Manchester United defender gave his thoughts in the week that a Sky Data Poll for Sky Sports News revealed that 86 per cent of football fans who regularly attend matches in the UK have witnessed a racist incident.
The report revealed that one in three fans surveyed had been a victim of racist abuse.
"It's quite sad that it's 2019 and there are so many different issues around racism that I think are so uncalled for.
"It's a hard one to really tackle but I think it does start in school, the education.
"There does need to be sanctions because otherwise people will think they can get away with it and if it's seen or heard on big occasions then it gets filtered down to the kids.
"So, bigger sanctions and the education in school is probably the key."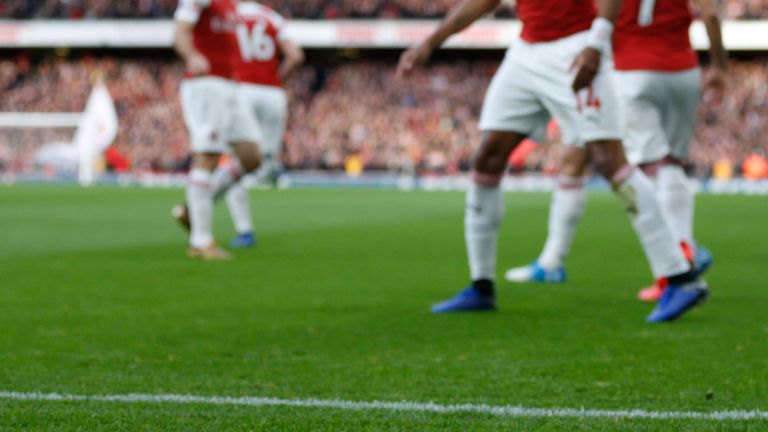 Liverpool's Mohamed Salah was targeted with racial slurs during his side's visit to West Ham earlier this month, with the Hammers handing evidence to the police.
A Tottenham fan was handed a four-year ban for throwing a banana skin at Arsenal's Pierre-Emerick Aubameyang during the north London derby in December.
Perhaps the most high-profile incident this season came in Manchester City's visit to Stamford Bridge, with four people suspended from attending matches by Chelsea, after Raheem Sterling was targeted.
The City forward responded with a post on Instagram in which he accuse the media of 'fuelling racism and aggressive behaviour'.