Alexis Sanchez needs a Manchester United goal, says Ole Gunnar Solskjaer
"It's like a bottle of ketchup when it never comes but suddenly loads comes out," says Solskjaer
By Michael Kelleher
Last Updated: 18/02/19 6:26pm
Ole Gunnar Solskjaer believes Alexis Sanchez is still capable of turning his Manchester United career around - and has compared his current run of form to a bottle of ketchup.
The Chile forward has endured a difficult time at United since arriving from Arsenal in a swap deal involving Henrikh Mkhitaryan in January 2018.
He was immediately handed the club's iconic No 7 shirt but has failed to meet the large expectations placed on his shoulders, firstly under Jose Mourinho and now under Solskjaer.
This season, he has managed just two goals in 19 appearances as he has fallen behind Anthony Martial, Marcus Rashford and Jesse Lingard in the pecking order at United but Solskjaer is urging fans to remain patient.
"I think he is a very good player. He is very talented but of course there is only so many things you can sit down and talk about and tweak," Solskjaer said.
"You saw against Fulham, when he gets his chance, he is so sharp in and around the ball with the way he wins it and with his energy.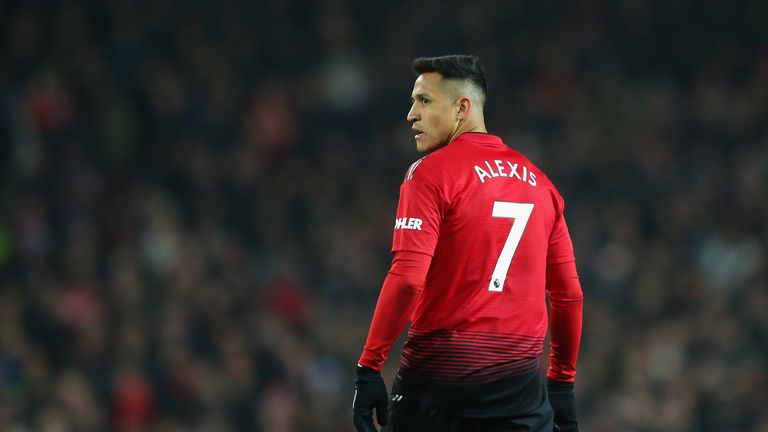 "If he could just get that goal, I am sure that would release some of his confidence. That is what it is about when you go through periods when you do not perform up to your standard.
"We know there is a very, very good player there. It is just like a bottle of ketchup when it never comes but suddenly loads comes out."
Sanchez turned 30 in December but Solskjaer does not feel that means he should be written off.
"He can still play for many, many years," Solskjaer added. "He has been here now for a year.
"I have been here for two months now with him and he has been injured for the first part of it so it is unfair to just expect him to be at the top straight away.
"I am sure we will see the best of him until the end of the season."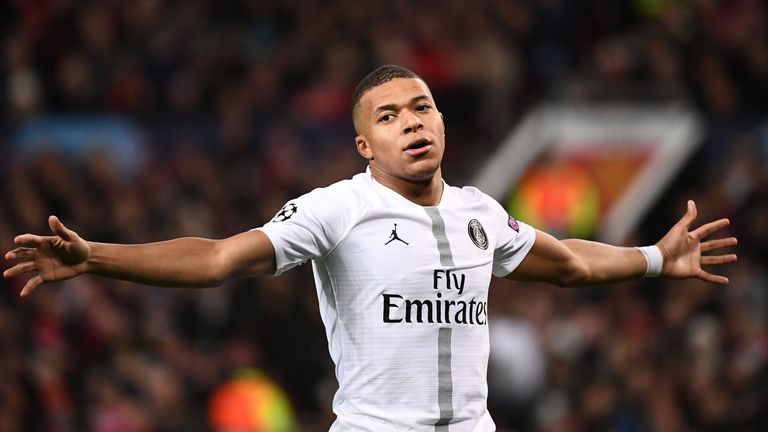 Though Solskjaer was supportive of Sanchez, he had a wider message for his squad about what is expected between now and the end of the season, following their disappointing showing against Paris Saint-Germain in the first leg of their last-16 Champions League tie.
Solskjaer said: "We need every player to perform at their best level because we are challenging to be top four.
"We are challenging against top teams so we need the players to step up now and you expect that at Man United towards the end of the season. You always do well towards the end of the season.
"The players now have had this little setback with the PSG game - maybe a reality check. There are quite a few heads there that their pride has been hurt so I am sure they will bounce back on Monday."
Anthony Martial and Jesse Lingard have been ruled out for two to three weeks after picking up injuries against PSG, and will miss Monday night's FA Cup fifth-round tie at Chelsea and the visit of Liverpool to Old Trafford in the Premier League on Sunday.
Solskjaer placed his faith in Sanchez and Juan Mata to replace them against PSG, with Romelu Lukaku held in reserve until the 84th minute but the Norwegian rejected claims that was because the Belgian forward slows United's pace of play.
"Romelu is a quick player and he has got a physical presence," Solskjaer said.
"We decided on Juan and Alexis and half-time. Then you don't want to make your last substitution too early unless it really has to be done.
"But Rom gives us something else than Jesse and Anthony. He has made an impact before and he did really well in the FA Cup [against Arsenal], along with Alexis, last time so let's see."