Ole Gunnar Solskjaer backed for Manchester United job by Brede Hangeland
Watch Man Utd vs Liverpool live on Super Sunday - kick-off 2.05pm
By David Garrett
Last Updated: 21/02/19 1:17pm
Former Norway defender Brede Hangeland says Ole Gunnar Solskjaer is the man Manchester United have been waiting for and should get the manager's job full-time.
The former Fulham and Crystal Palace defender, who played with Solskjaer at international level with Norway, said ahead of Sunday's Sky Sports clash with Liverpool that the current United caretaker boss "couldn't dream of doing a better job".
A commanding 2-0 win at Chelsea in the FA Cup on Monday went some way to making up for the 2-0 defeat United suffered against PSG in the first leg their Champions League last-16 tie.
Hangeland told Sky Sports News: "He had the slip up against Paris, against a top team. But more or less everything else he has done apart from that game has been perfection.
"I am not surprised by the way he has been communicating because he has always been a very positive guy, and a clever man but coping with that pressure in the role of being Manchester United manager I don't think anything can really prepare you for that. He has impressed - even himself I would imagine a little bit."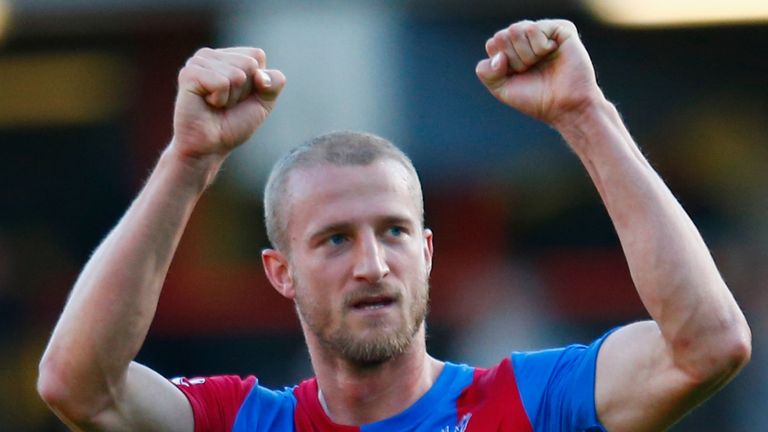 The 37-year-old believes the former United striker has lifted the gloom in Manchester with a more relaxed approach after Jose Mourinho was sacked last December.
He said: "I think he came in initially as the polar opposite of Mourinho towards the end of his reign as manager. So he came in with positivity and he was talking on behalf of the club rather than for himself.
"That seemed to release a lot of hidden energy in the playing group and the players have responded really well."
Hangeland was a no-nonsense defender by trade and he thinks keeping tabs on Liverpool's ruthless attack could be crucial at the weekend.
He said: "You have to cope with the front three of Liverpool but I think it is important for him to do it with his back four, rather than doing it with a back six which Mourinho sometimes did. One of the keys for Solskjaer has been to offer a threat going forward, especially in the wide areas, with Rashford.
United forwards Jesse Lingard and Anthony Martial both missed the trip to Chelsea in the FA Cup with hamstring and groin injuries respectively but could return on Sunday.
Hangeland added: "Obviously it is going to be key to see whether Lingard and Martial are fit. Keep the front three of Liverpool quiet, at the same time offer a threat going forward. That has been his approach to the games he has won.
"I think if the Manchester United board had to make that decision today they would give it to him so in many ways the job is his to lose.
"The way he is going at the moment I can see him staying there for a long time. But obviously he has some massive games coming up, starting this Sunday."