Alexis Sanchez apologises to Manchester United fans
United finished sixth in the Premier League after losing 2-0 at home to Cardiff on the final day
By James Walker-Roberts
Last Updated: 12/05/19 8:52pm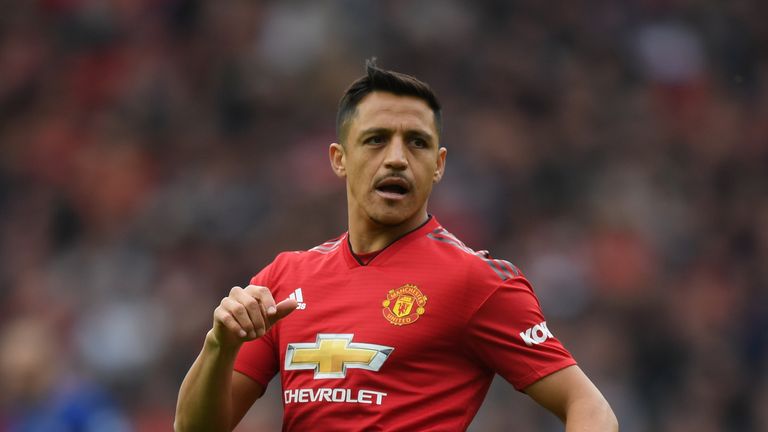 Alexis Sanchez has apologised to Manchester United fans and says he hasn't performed at his best level this season because of "unpredictable injuries".
Sanchez, who joined United from Arsenal in January 2017, has had a dismal campaign, scoring just one goal in 20 Premier League appearances.
His form has reflected United's poor finish to the season as they have slipped to sixth after two wins from their last nine league games.
Sanchez posted on Instagram after United were beaten 2-0 at home on the final day to apologise to supporters and explain the reasons for his below-par campaign.
"It was a very tough season...the fans are the ones who deserve an apology as they always support you no matter what happens.
"Personally, I didn't perform as much as I was expecting because of unpredictable injuries.
"Press and people were speculating of things that were not even true. I was always a professional in all aspects.
"I apologise to the fans for not be able to achieve our goals. Nevertheless we are Manchester United! Players and Staff are questioning if we were doing the right thing and if we were giving our best for this football shirt.
"I'm certain that Manchester United one day will return to be the club, as it was in the old days with Mr. Alex Ferguson."
Sanchez is under contract with United until 2022.