Ole Gunnar Solskjaer has confirmed that Michael Carrick, Kieran McKenna and Mark Dempsey will be staying on as part of his coaching team at Manchester United next season.
Carrick joined former manager Jose Mourinho's coaching staff last summer after retiring as a player, while the Portuguese promoted McKenna from the U18s when assistant Rui Faria left Manchester United at the end of last season.
Dempsey, who came through the academy at United as a player, previously held a development coaching role at Old Trafford before joining Solskjaer at Molde and Cardiff. He returned to the club shortly after United hired Solskjaer initially on an interim basis in December.
"They are all going to stay. I think that's important, that we keep that team going forward," Solskjaer told the Manchester United app.
"We do bounce off each other and they are some excellent coaches. Kieran, with his 32 years of age, you'd think he's had 32 years in coaching.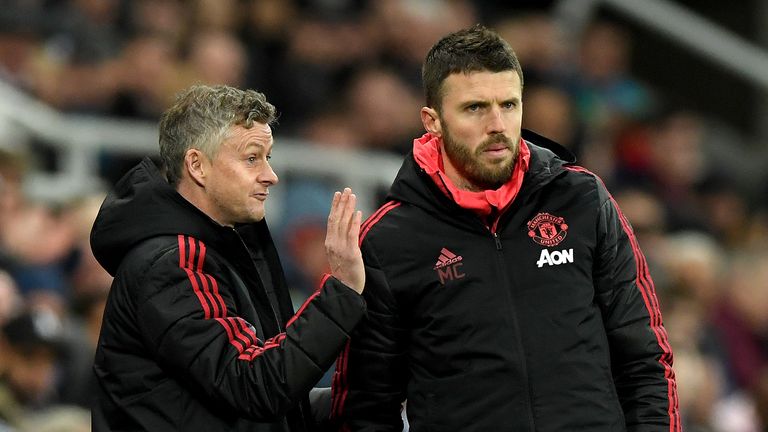 "Demps - I've worked with him now since 2011 when I moved back to Norway, he came with me to Molde. He's a Manchester United lad through and through, he came through with Norman Whiteside and Mark Hughes in that youth team. I think he was captain and he played once for the first team. He knows what this means.
"Michael - what can I say that no one else knows about Michael? When he came in, it was my last season as a player so I played with him for one year. He's a personality I can really connect with."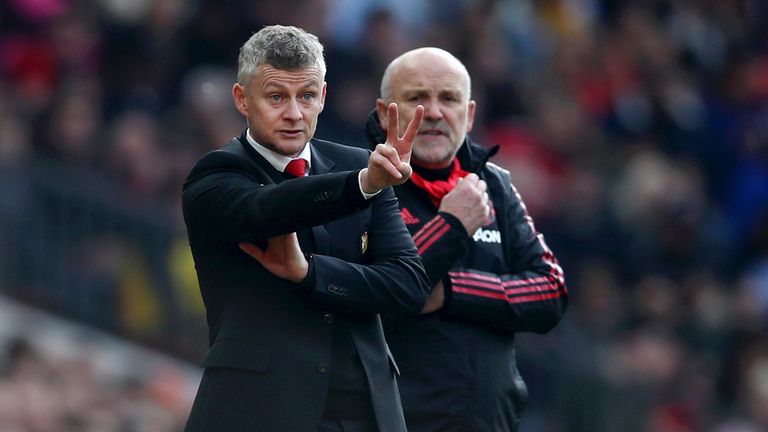 Solskjaer was appointed on a permanent basis in March, while it was confirmed last week that Mike Phelan would also remain as assistant manager after signing a three-year deal.
"We are a team. We bounce things off each other and have each got different qualities, so I'm so happy to have this team around me," Solskjaer added.
"With the experience of Mike, he's been here with the gaffer when he was here and been a player. Michael has been a player and had some fantastic managers in Jose, David Moyes, Louis van Gaal and Sir Alex. I'm so fortunate to work together so we can all learn from each other."