In a Sky Sports exclusive, Gary Neville sat down with Patrice Evra to discuss the futures of Paul Pogba and Alexis Sanchez, Manchester United's boardroom issues and the power of agents in football.
Manchester United's Premier League season ended with a hugely disappointing 2-0 defeat to Cardiff City at Old Trafford, leaving them finishing their campaign in sixth spot, with fans wondering what is next for their star players, manager and board.
Meanwhile, Pogba was pelted with insults from a number of United fans as he left the field following their final day defeat.
Former United defender Evra won five Premier League titles, three League Cups, the Champions League and the Club World Cup during nine seasons at Old Trafford. The 37-year-old, who won 81 international caps for France, has now spoken for the first time to Sky Sports pundit Neville about the state of affairs at his former club...
The reason I never speak about my exit
It's always difficult for me to talk about Manchester United. The reason I never talk about United is because it hurts. I left the club for personal reasons. It was a very difficult moment in my life, even though I went to play for Juventus and I had one of the best experiences.
Today I want to talk because a lot of people don't understand why I stay quiet. Of course, I do some videos when I try to motivate the players, I call the players, and I've been watching games with Ed (Woodward). I am hurt with the situation of the club, I think it's really painful and I don't want the fans and the people to think that I don't care.
What needs fixing at Old Trafford?
I will say it is the spirit and the passion for the club. I know I am talking 'old school'. I don't want to blame the players because I think that some players are here and they themselves don't even know why they are here.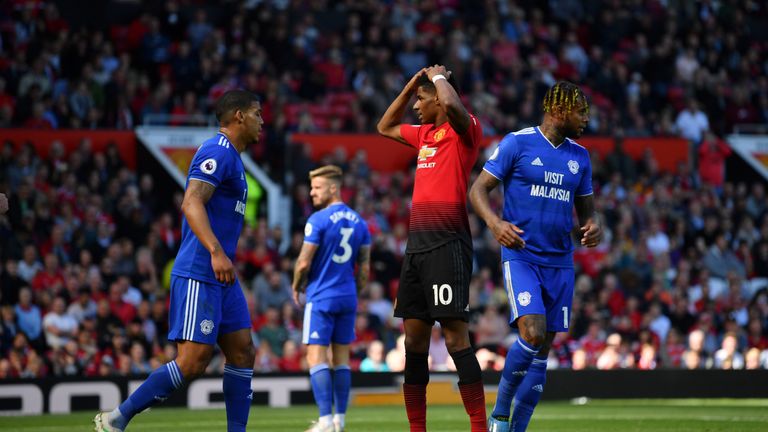 They don't have leadership in the dressing room to show them what it means to play for Manchester United. In our time, I remember I played nine years for United and for seven years I don't think I lost two games in a row
When I met Sir Alex Ferguson and David Gill in Monaco at the time, when they interviewed me, they asked me questions like 'are you going to be ready to not lose any games?' and 'are you ready to play only at the top of the game and get criticised for a normal game?' You had figures at the club who tell you what you are going to represent.
The problem now is on the pitch but also off the pitch.
What problems do United's squad have?
I will be honest with you, I love all of them. I see them a lot - when I go to the games, I visit them in the dressing room and encourage them - they know how much I love them. But name me one or two players who can play for Real Madrid, Juventus or Bayern Munich? It's a few. I would say Paul Pogba and David de Gea. I have a lot of respect for the rest of them.
What have you made of Alexis Sanchez?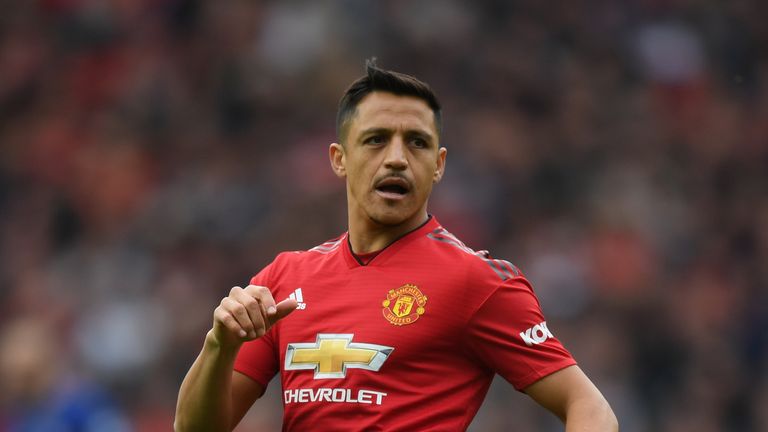 Some players only come for the money, I am not afraid to say that. I have nothing against him, but Sanchez, when I saw the deal, that's when I thought the Manchester United history just went down. He had Manchester City, they were offering less money but he was going to play a better football than United - I'm sorry about that, but City play better football. Guardiola will also improve him.
So I want to know what is the real reason for choosing United? Don't tell me he loved Manchester United when he was a kid. It's either the money or he wanted to be the number one, take the No 7 shirt and be the star.
What did you make of the abuse directed at Pogba on Sunday?
It's not like I am protecting Paul but when there are incidents like yesterday with the fan, they are killing Paul.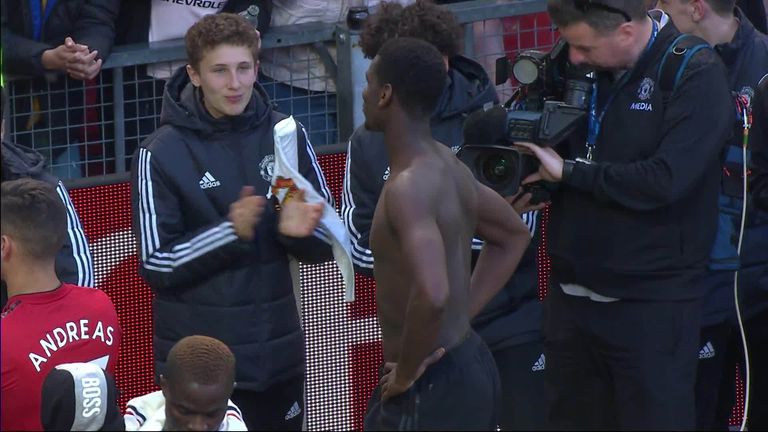 He has the most goals, most assists. I know you can question his leadership and in the last few games you want more, so that's why you can criticise him right now, but overall he has been the best player this season.
Just because it's Paul Pogba, he has haircuts, he dances, his Instagram and everything, people will criticise him while forgetting the player that he is. Only him and De Gea can play in a big team in Europe.
Would you build a new team around Pogba - or will he leave?
I think he will leave because you need to feel the love when you play somewhere, you need to be committed. If Paul decides to stay another year and then leave, or stay another few years, maybe the fans will love him because he is committed. The United fans love you when you say you are committed.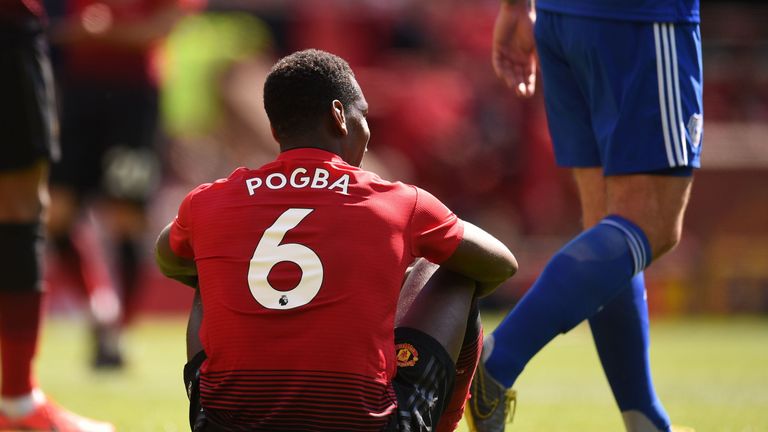 When I go to the game and I see fans shouting and swearing at players, I am in shock. In my time, you can play the worst game of your life and they will clap you. I remember losing 4-1 at home to Liverpool and they were still singing. That's the United fans I know - they've just had enough.
I don't talk for Paul, whether he stays or leaves, but when you have negativity around you, you should leave.
Can Pogba rebuild his connection with the fans?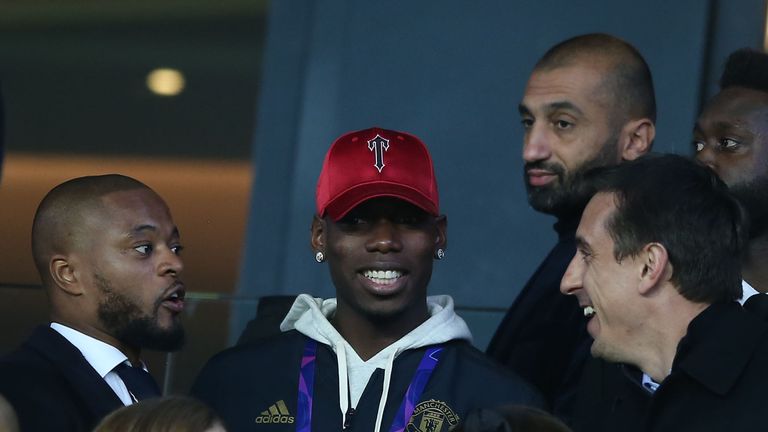 I spent two hours at his house talking to his mother and brothers, saying how Paul can be the new Patrick Vieira at United
I advise Paul every day. We Facetime, we talk. I tell him every day what it means to wear the tracksuit, not even the shirt, just the tracksuit and what it represents. He listens to me.
Before he left the club when he was young to go to Juventus, I spent two hours at his house talking to his mother and brothers, saying how Paul can be the new Patrick Vieira at United.
Do agents hurt players' relationships with fans?
Agents have power over every player. I know Paul is not 18 but it is not easy. When we won the Champions League in 2008, I was at the end of my contract and Real Madrid came with a big opportunity and more money - I was thinking about leaving.
I spoke with the manager and he said we will renew your contract. He said at the time, 'we will give you the same money as Gary Neville!' I said 'boss, I have respect for Gaz, he is our captain, but I am Patrice Evra'. You have to make an effort. In the end, I signed a new deal.
My agent was really honest with me. He told me about the challenge but knew that my DNA was Manchester United.
What would you change at boardroom level?
You want me to kill people, eh? I'll be honest; I haven't spoken to people from the board deeply about this, Ed Woodward or the Glazers. Who is picking the players? Is it the board or the manager? That's my real question. Did Mourinho want Sanchez badly? Or was it just Ed? It's difficult to point the finger at someone because we don't know.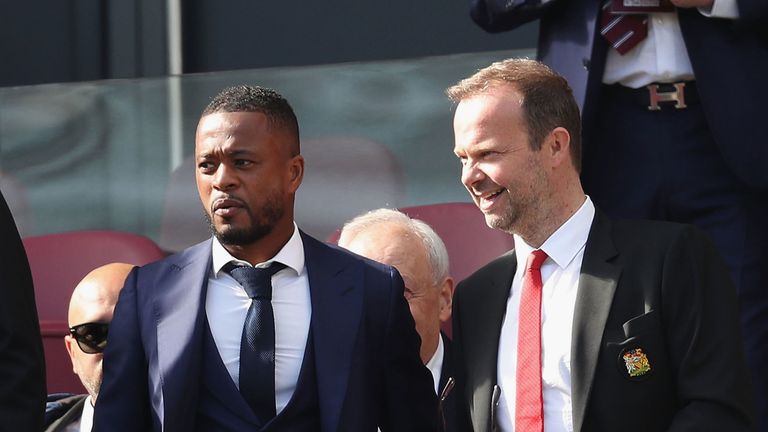 Until you work inside the club, you can't answer this. From outside, the first person everyone is going to blame is Ed. Does the manager say to him that he wants a player and he should give him the money? We have to change the way we think. Business is important, I know, but until you win trophies and show your passion, people will hate you.
It will take time, I think they need more people who understand this club and will bleed for it. They need more ex-players involved.
Are ex-players qualified enough to do the job required?
You need to understand the club. Maybe they don't have it, that's why I say ex-players, the most important thing is inside the dressing room. I'm not ashamed to say it, I sacrificed even my family to succeed for United. You know the flag 'United, Kids, Wife', that doesn't make me laugh. Are the board, managers, players ready to do that?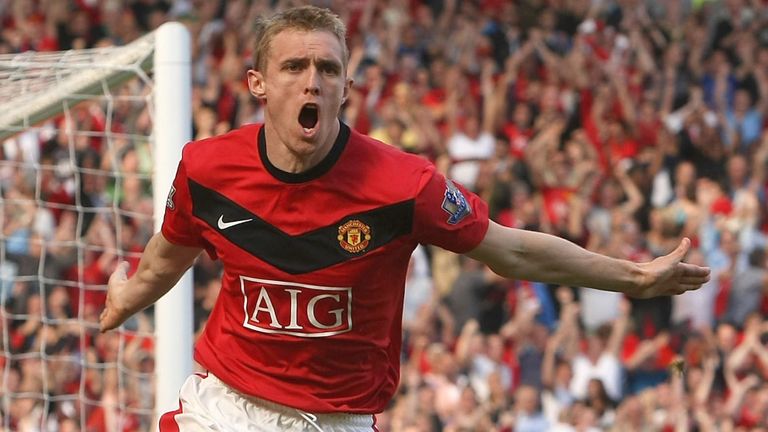 Have you spoken to Woodward about a role?
We talk but I do not think I am ready myself. I sacrificed my life a lot to succeed during all my career and if I want a role in Manchester United right now, then I would have to sacrifice my life all over again. I do not want to be put in a box.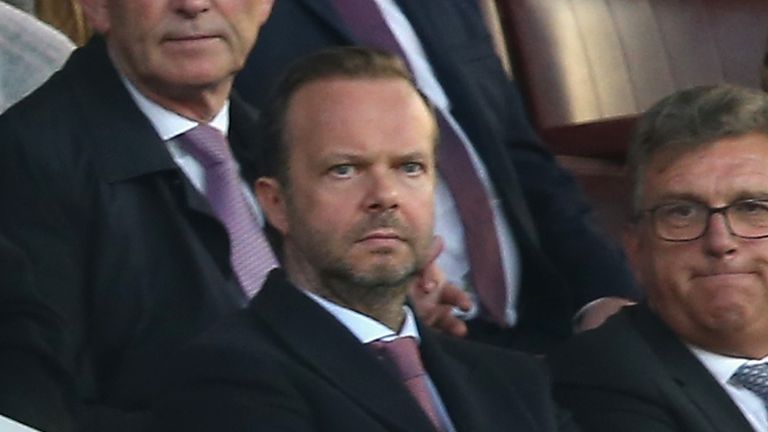 Why United can fall away like Arsenal or AC Milan
I think one of the most important things the club has to resolve is hiring a director of football. It's going to be hard to find the right man. I've got the fear, even though I am positive, I don't want United to become like Liverpool, AC Milan or Arsenal were - they have to wait many years to get back at the top. The future doesn't look bright.