Manchester United midfielder Morgan Schneiderlin says he cannot wait to gain his first experience of playing Liverpool at Old Trafford on Saturday.
The two rivals - the most successful clubs in English football history - go head to head on Saturday Night Football in what is always one of the biggest matches of the Premier League season.
Schneiderlin, who joined United from Southampton in July for a fee of £25m, has so far started all four of his new club's league matches this campaign, sitting in front of their back four in his role as a defensive midfielder.
However, the France international knows that Liverpool's arrival at the 'Theatre of Dreams' this weekend represents both his and United's biggest test of the season to date, albeit one he is greatly looking forward to.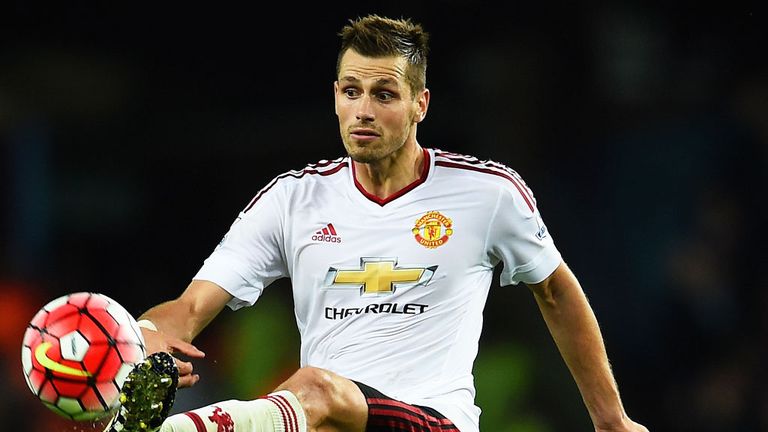 Personally I want to play well for Man Utd, to give them back everything, because they brought me to this club
"I relish it very much. I know the rivalry between Liverpool and Man Utd," he told Sky Sports ahead of their live coverage of Man Utd v Liverpool.
"I can't wait to get started, to feel this atmosphere in the stadium and on the day of the game. It will be my first one and I hope to start it with a win.
"We have played in big games before, so we know how to handle it. Of course you want to enjoy the atmosphere, but not too much. You need to stay focused on the game. If you get too carried away by things you can get sent off, lose your control and your nerves. So just control yourself and play your game and just stay focused."
Schneiderlin is set to be reunited with some of his former Southampton team-mates, who have since joined Liverpool, when the two teams meet on Saturday evening, including Dejan Lovren, Nathaniel Clyne and Adam Lallana, although the latter is not fit to play.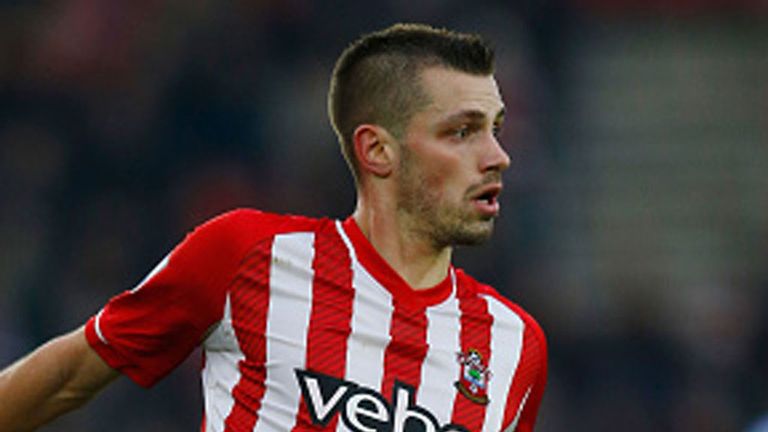 The holding midfielder says that while he has not spoken to any of them in the buildup to the match, they have been texting each other.
However, once the match kicks off, their friendship will temporarily be put on hold.
"For the moment, we don't talk about it," he said. "But we will text each other because we are really good friends. We had some good years at Southampton.
"But on the pitch we are not friends anymore. On the pitch we will fight for our colours and fight for our team. There will be no friends. It is hard, but it is life. I fight and my team-mates fight to win the title. We won't let anyone put this in between us. It's important to stay focused and if I have to tackle him and hurt him in a good way of course, I will do it."
Schneiderlin has settled quickly into his new surroundings in the north west, although the 25-year-old has warned United's fans that it will take him more time to get fully adjusted to life at the club.
Live Ford Saturday Night Football


"For me it was a dream to play for such a big club," Schneiderlin said. "So I'm very happy to make that move. It's just the start of the season, so there is a new philosophy, so I will need that time.
"My team-mates, how they play, how they move and what the manger wants from me.  I will need more time to feel perfect on the pitch. I cannot wait. There will be no problem in a few weeks."
And Schneiderlin says he is determined to repay United after they invested so heavily to bring him from St Mary's during the summer by helping them return to their glory days again.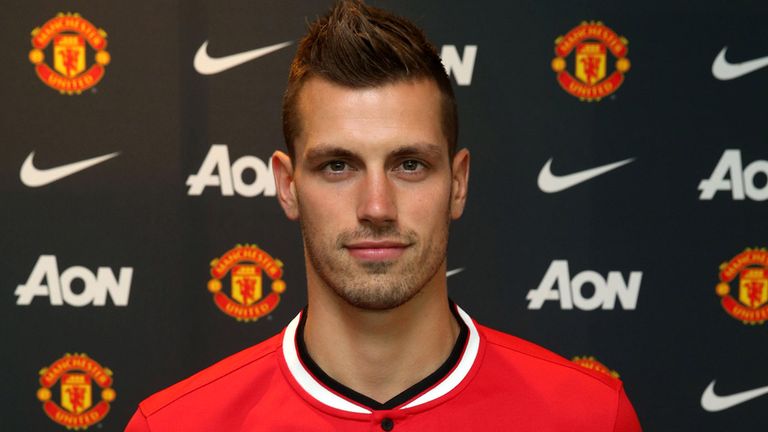 "Collectively I want to win as many titles as we can," the Frenchman said. "That's why I came to the club. Personally I want to play well for Man Utd, to give them back everything, because they brought me to this club.
"I know there is a lot of expectation, but there must be in this type of club. I cannot wait to play my best game and win titles for this club and play for my country next summer."
Watch Manchester United v Liverpool from 5pm on Saturday live on Sky Sports 1.