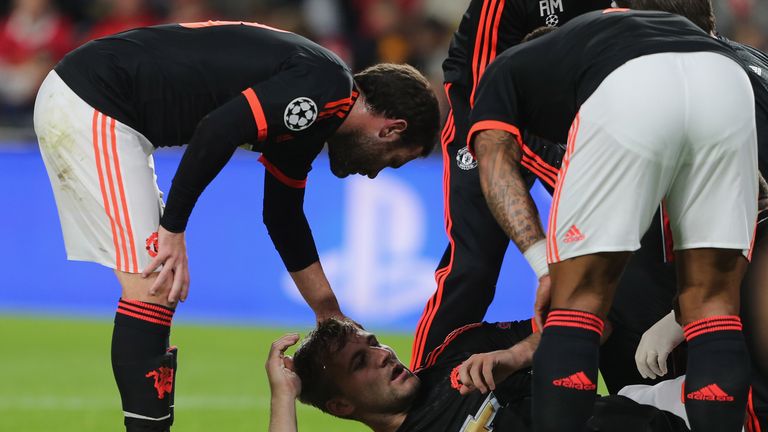 Luke Shaw will be out for six to nine months, according to a specialist who explained the kind of leg break the Manchester United defender suffered in Tuesday's Champions League match.
Shaw has had surgery after suffering a double fracture of his right leg after a heavy tackle by Mexico defender Hector Moreno 15 minutes into United's 2-1 defeat at PSV Eindhoven.
But chartered physiotherapist Professor Graham Smith told Sky Sports News HQ the injury might not be as bad as many might first think.
"Any injury like this always sounds really severe and any fracture to a bone always sounds worse than it really is," he said.
"The actual recovery for it depends very much on the immediate treatment.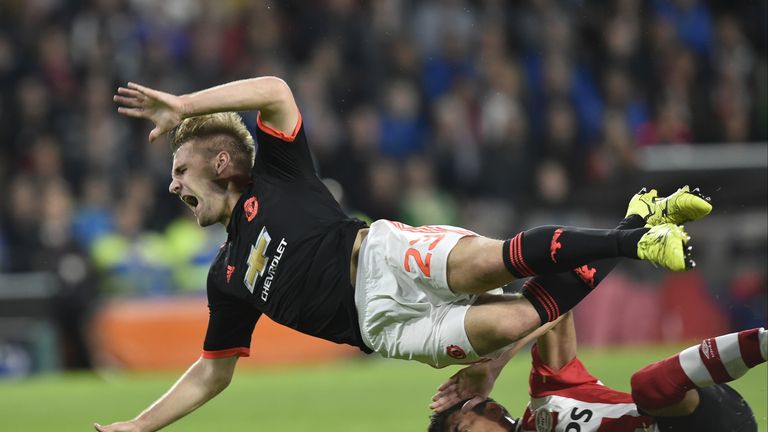 "Luke has had some excellent treatment and management straight away so the long-term implications are probably not as serious as people think at this moment in time."
Smith explained Shaw's 'double fracture' means he has broken the two main bones - the tibia and fibula - which run parallel down the calf and shin of his right leg.
"Having both of the bones broken in the lower limb sometimes sounds worse than it really is, because if one's broken, then obviously the other acts as a splint," Smith added.
"Realistically, you're looking in the region of six to nine months [for Shaw to be out]."
That time-scale offers Shaw a possible recovery schedule to be back on the playing field towards the end of the domestic season - with the Euro 2016 finals in France, which kick-off on June 10, still potentially within reach.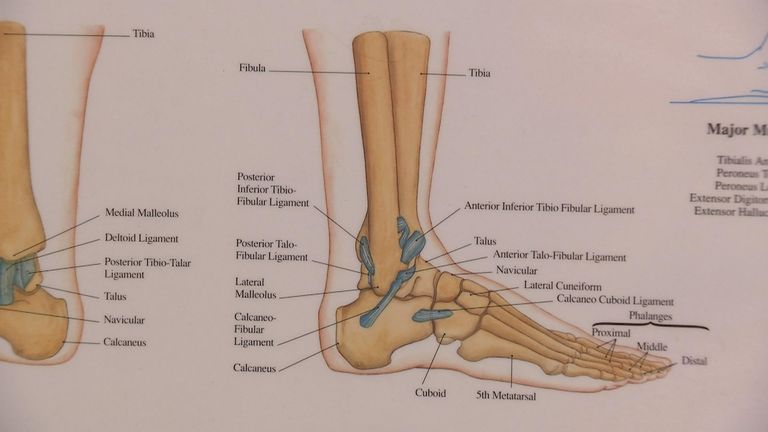 The 20-year-old is expected to remain in the St Anna hospital in Eindhoven for the early stages of his recovery following surgery.
He was attended to on the pitch for almost 10 minutes by United's medical staff, who gave him oxygen through a face-mask before carefully carrying him off on a stretcher. He was taken straight to the hospital on the outskirts of Eindhoven.
Moreno has since issued an apology for the tackle, insisting it was "an accident". He also suffered a broken leg little more than a year ago, while playing for Mexico at the 2014 World Cup finals in Brazil.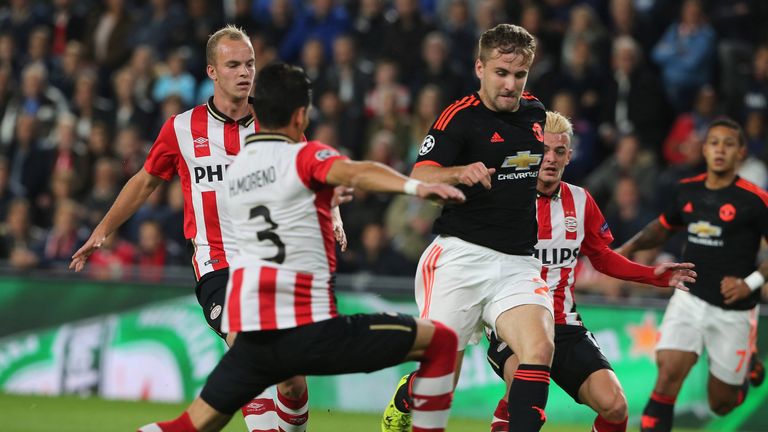 The injury happened in a match against the Netherlands, who were at the time coached by United manager Louis van Gaal.
Other players who have suffered similar double fractures also suggest a time-scale for Shaw to work to.
Djibril Cisse, who broke his leg playing for Liverpool against Blackburn in October 2004, returned to play five-and-a-half months later, while Arsenal's Aaron Ramsey was back playing nine months after his horrific injury against Stoke in 2010.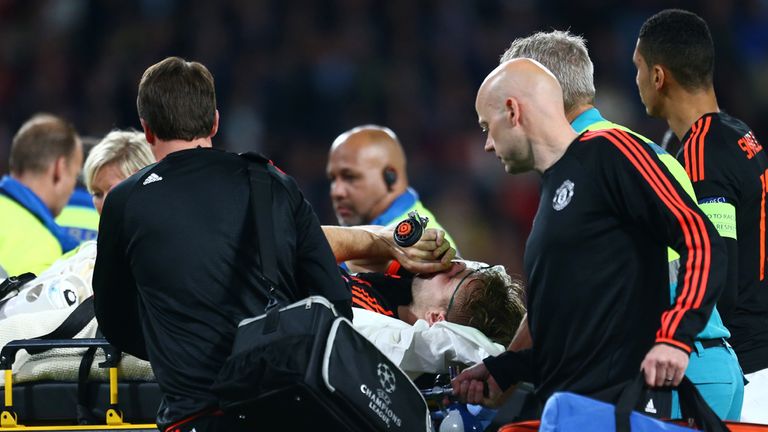 Smith added: "Six to nine months is probably the optimum recovery time to get back. A lot will depend on work they do now and good rehabilitation starts from the moment of injury.
"So the fitter they can keep Shaw now, at the early stages of recovery, then the greater the chance of him getting back early.
"Bones will recover but it will take time. As the bone goes through its healing stages, his fitness will be maintained."