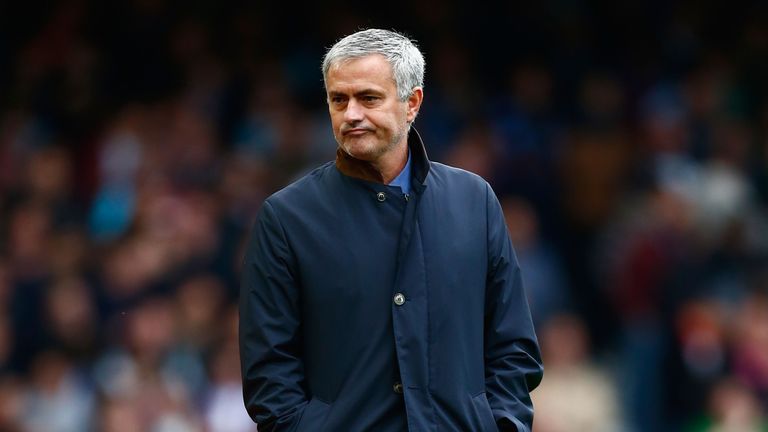 Chelsea manager Jose Mourinho has been given a one-match stadium ban after admitting an FA misconduct charge.
The Chelsea manager will be banned from attending his side's Saturday Night Football game at Stoke this weekend, a trip the champions make on the back of one win in eight games.
Mourinho has also been fined £40,000 for his latest offence, a half-time altercation with referee Jon Moss that saw him sent to the stands during a 2-1 defeat at West Ham last month.
A separate stadium ban was imposed as a suspended punishment last month for post-match comments Mourinho made about referees after a home defeat to Southampton on October 3.
Mourinho is still in the course of appealing that verdict.
The Portuguese delivered a third Premier League in May, but the champions' defence of their title has been hampered by a string of problems, on and off the field, in the early months of the season.
Chelsea have lost six of their 11 league games and last month saw their defence of the League Cup ended by Saturday's opponents Stoke.
The consequences of a public row with first-team doctor Eva Carneiro are still being felt, while Diego Costa has joined his manager in hot water with the FA.
Sky sources say Mourinho's job is not currently under threat, but he will not now be able to affect events at Stoke on the day.
His assistant Silvino Louro, meanwhile, has had his own improper conduct charge - also relating to a sending-off at West Ham - downgraded to a formal warning.
Mourinho's stadium ban means he cannot enter the ground before, during or after the game. Plus he is not permitted to communicate with the Chelsea staff at any point before, during or after the match.