John Terry leaving Chelsea would be a blow, says Gary Cahill
By Gerard Brand
Last Updated: 13/05/16 7:14am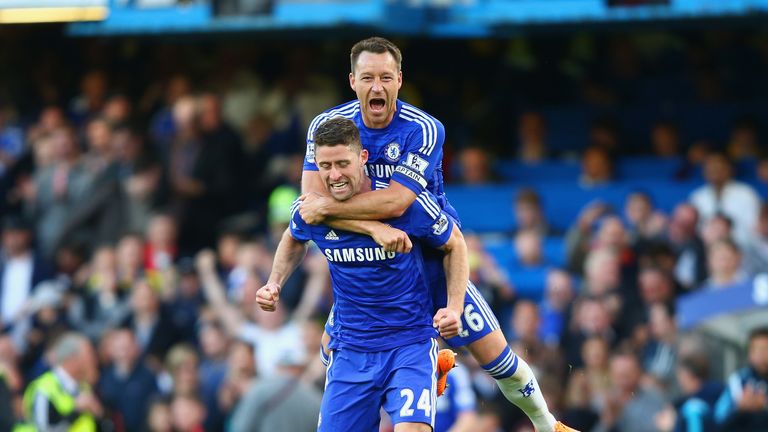 Gary Cahill admits losing John Terry would be a "blow" as the defender's career at Chelsea seemingly draws to a close.
Terry has been at Stamford Bridge for his entire career, winning four league titles and a Champions League, and revealed in January that his contract would not be renewed at the club.
He has since expressed his desire to stay at Chelsea, but with new manager Antonio Conte not arriving until after Euro 2016, his future still remains uncertain.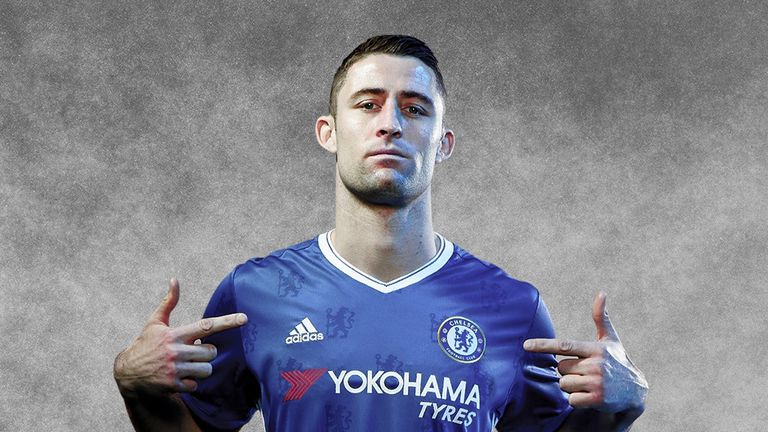 His team-mate Cahill doubts anyone will achieve what Terry has during his 18-year spell at the club, and insists replacing him would be difficult.
Cahill exclusively told Sky Sports: "It is [difficult to imagine the dressing room without him]. I suppose there was always going to be a time when that happened, but for me it was always going to be a blow.
"No player is going to play on forever, and there comes a time where you have to move on, or retire, or move clubs, or whatever it is going to be.
"But to replace someone like him is going to be difficult, not only as a player but as a character too, in the dressing room. But like I said, there is a time where that happens, and that is natural. You see that with the likes of Steven Gerrard at Liverpool, these players are very hard to replace.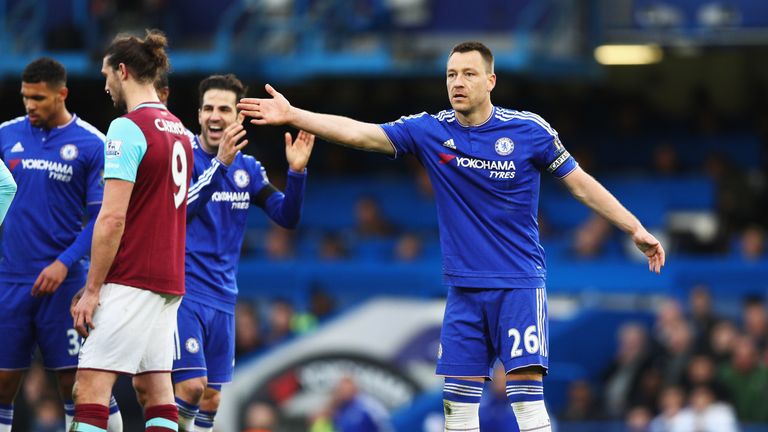 "To achieve what he has achieved at this football club, and to achieve what he has achieved in his career, is phenomenal.
"Will anyone achieve what he has achieved as a captain at Chelsea Football Club? Probably not. It's something remarkable. Of course in all the fans' eyes he will be thought of for many years and obviously never be forgotten."
Terry is suspended for the visit of champions Leicester on the final day of the season, meaning he may have already played his final minutes for the club.
But Cahill insists there will still be celebrations for the 35-year-old, adding: "I am sure there will be celebrations in that respect from the players, fans, management staff.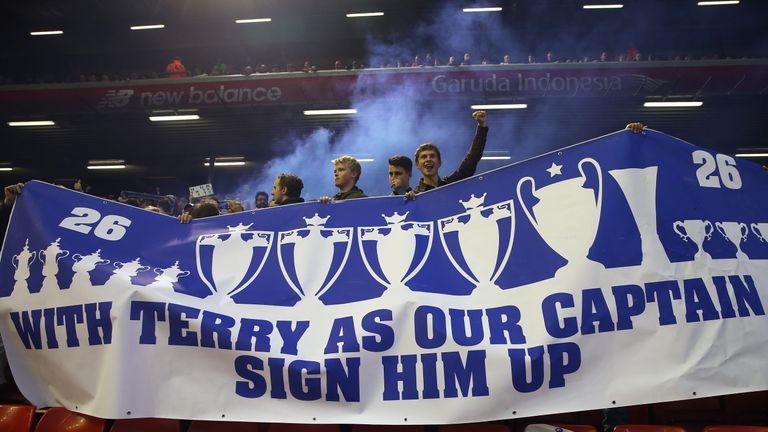 "For me he's been one of the best centre-backs the Premier League has seen. He has consistently performed season after season, which is difficult at a club like Chelsea, to fight off that competition year after year. Of course he's hugely popular."
Chelsea were crowned Premier League champions under Jose Mourinho this time last year, but currently sit mid-table after a poor campaign which saw the Portuguese manager sacked in December.
Cahill insists he does not want to experience this feeling of underachievement again, and hopes it is a learning curve towards future success at Stamford Bridge.
"It's been disappointing, it's been one not to remember. Not too many positives this year, which is quite obvious. We are used to challenging and used to winning trophies.
"There have been times when we look like we're going to do something, and then slip back down. We know more than anyone it's all about consistency, and consistency individually.
"For us that's not been the case this season. We're looking to try and finish positively, it's difficult when you're not playing for anything, but we're always playing for pride and you have a professional responsibility.
"We definitely don't want this feeling next year, so if we've learned anything it's that.
"[Sunday] is not going to be a celebration day for us. It's like a time where we are handing the trophy over."
Gary Cahill was appearing at an SSE Next Generation event at Surrey Sports Park.