How Chelsea's N'Golo Kante compares to Europe's best midfielders
By Martin Laurence, WhoScored.com
Last Updated: 16/03/17 5:18pm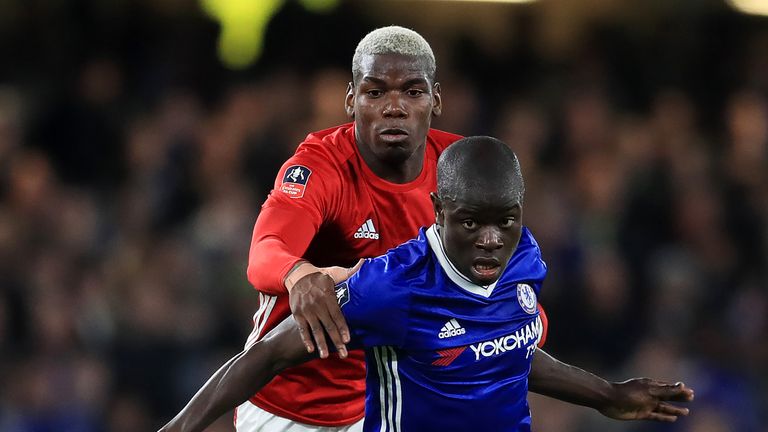 N'Golo Kante's match-winning turn against Manchester United saw a Chelsea legend declare him the world's best midfielder. But what do the stats say? WhoScored take a look...
It's fair to say N'Golo Kante is the man of the hour, the week and perhaps even the season right now. The Frenchman's winner against Manchester United on Monday night, booking Chelsea a Wembley date with rivals Spurs in the FA Cup semi-finals, led Frank Lampard to claim that the 25-year old is the best midfielder in the world at present.
That's some statement - especially when you consider that less than three years ago Kante had not even played a top-flight game. It's been a meteoric rise for the diminutive destroyer, who's well on course to win back-to-back Premier League titles with two different Premier League clubs.
While his decisive goal on Monday was something of a rarity, Kante is now world-renowned for his remarkable energy and tenacity in regaining possession. But how do the former Caen middle man's numbers stack up against the best midfielders on the continent?
Lampard's assertion wasn't merely a response to the France international's match-winning display. In terms of consistency over the past year-and-a-half, few can argue to have matched Kante's performance levels.
Since the start of last season there are only two central midfielders to have made at least 50 appearances with a superior league rating to that of the 25 year old (7.46). One of those is the man that Kante got the better of earlier in the week - Paul Pogba - while the other is Real Madrid's Toni Kroos.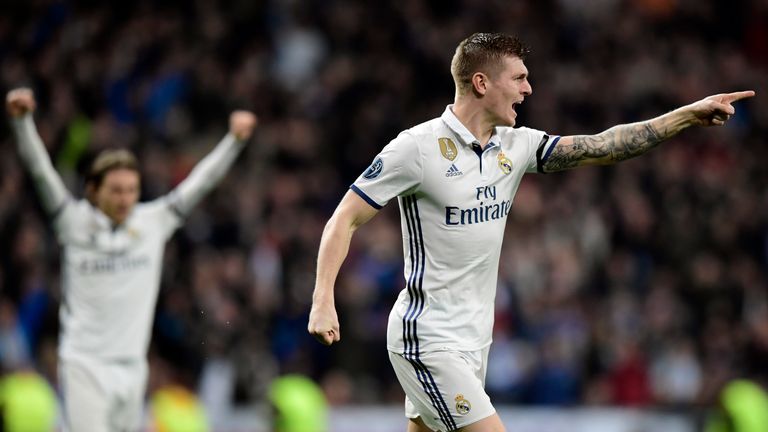 All three, of course, are very different players, with Kante way out in front of the pair - or anyone for that matter - when it comes to winning the ball. A total of 269 tackles since the start of the previous campaign is the most of any player in Europe's top five leagues, while so too is a tally of 215 interceptions.
His closest challengers for those statistics are Idrissa Gueye and Asier Illarramendi respectively, and while both are very strong midfielders in their own right, neither would be considered among Europe's elite. Instead, the closest that one would perhaps rank among the best on the continent are way back.
Kante's averages of 4.3 tackles and 3.4 interceptions per game dwarf the figures of the middle men generally thought of as being top class. Atletico's Koke is perhaps his closest rival in that regard when it comes to tackles (2.8) - ahead of the likes of Arturo Vidal (2.5) and Kroos (2.2) - while Luka Modric is arguably the only one to average more than half of Kante's interceptions, with 1.9.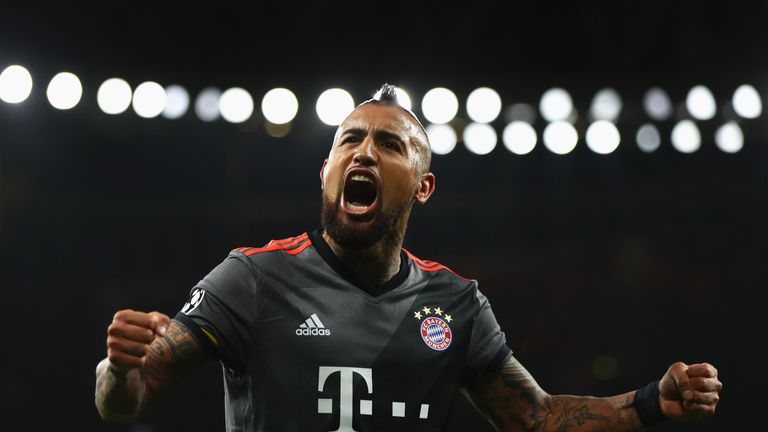 While the Frenchman is perhaps better than many give him credit it for on the ball, with a solid 1.2 dribbles per game well in excess of the likes of Kroos and Vidal, and 85 per cent pass accuracy superior to the likes of Pogba and Koke, his contribution in the final third is unsurprisingly underwhelming.
With just two goals and four assists in the Premier League, Kante is the lowest of the aforementioned middle men in both categories, but that, of course, is not what he is there to do. The Chelsea man has instead proven to be the ultimate ball-winner in his time in England, arguably taking that mantle from a Blues predecessor in Claude Makelele.
The debate as to who the best midfielder in world football right now is far from straightforward. Players within individual positions tend to have specific roles and as far as his own is concerned - regaining and recycling possession for the Premier League leaders - there's little doubt that there are none quite as effective or influential as Chelsea's pocket dynamo.
Some may argue that a player that is yet to play a single game in European club competition cannot be judged among the strongest in his position just yet. But there is no reason whatsoever to suggest that Kante won't also take the Champions League by storm next season. It's his own superb performances in the middle ground for Chelsea that have ensured he will be able to test himself against the very best in Europe after all.
How good is N'Golo Kante and where does he rank in your eyes? Tweet us @SkyFootball or leave a comment below if you're reading on skysports.com.