Juventus legend Alessandro Del Piero believes Antonio Conte is the best coach Italy has to offer but insists the Chelsea boss still have some way to go to be mentioned among the country's all-time greats.
Conte became only the fourth Italian manager to win the Premier League after his Blues side ground out a hard-fought 1-0 win over West Brom at the Hawthorns on Friday night.
And while Conte has now matched the achievements of Carlo Ancelotti, Roberto Mancini and Claudio Ranieri, Del Piero insists the Chelsea manager must do more to rival the likes of Arrigo Sacchi, Fabio Capello and Marcello Lippi.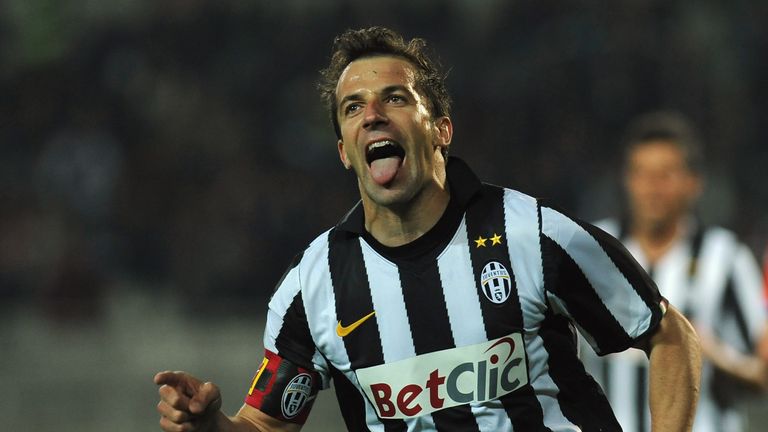 Speaking to Sky Sports News HQ, Del Piero said: "You are comparing at this moment legends in terms of coaching with one who is still working.
"He has done great in Italy and now in England and the national team as well [but] let's see what is going on until the end of his career.
"For sure, he has the quality to reach a better result with Chelsea or other teams in Europe. He surely is best at the moment in Italy, with the national team and Juventus.
"He did an amazing job and people love him for that - for his passion, for how much effort he puts into his work. He has a lot of respect from that.
"Let's say that he has the potential to become an amazing coach. As they say all the time, the road is long."
Conte has transformed Chelsea from a side struggling for confidence and results last season, into Premier League champions in only his first season in English football.
The 47-year-old is renowned for his work ethic and tough stance in training and his former Juventus team-mate Del Piero says Conte lives up to his nickname in Italy, Il Martello - The Hammer.
"It's true, for him, he loves work and this is the priority for him. He believes in work. Everything goes through work to reach the target," Del Piero said.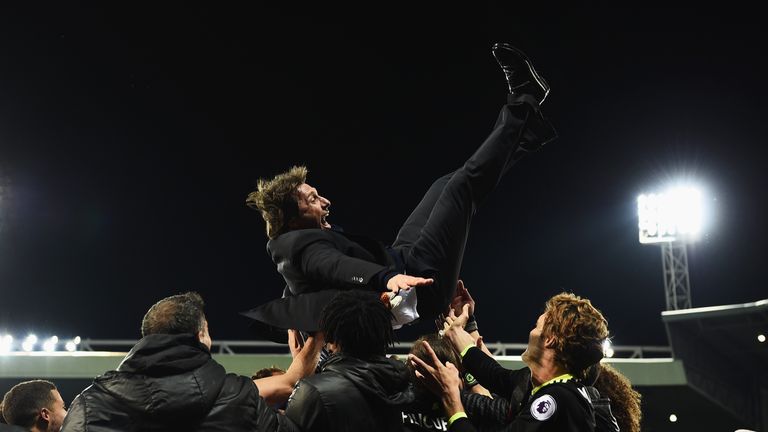 "He is deep in his mind how much he wants to win. He hates to lose. This is the kind of motivation that makes him show his best every day, every minute.
"He loves to enjoy the training with the team, he also trains every day outside of the team. He's thinking all the time, what's going on, what is better to change.
"We know him very well in Italy, obviously as a player, but also as a coach. It's always the same - he was Il Martelo - The Hammer - when he was playing, because of his passion, and still now as a coach."
Grab a Sky Sports Month Pass for £25pm for 2 months and capture an unmissable summer of sport on NOW TV. More live football than ever before, the British & Irish Lions tour and much, much more…