Despite several high-profile departures from Stamford Bridge, Chelsea are just as strong as last season, says Willian.
The Premier League champions allowed long-serving captain John Terry, influential midfielder Nemanja Matic to leave the club in the summer and have agreed to sell striker Diego Costa to Atletico Madrid.
However, Antonio Rudiger, Alvaro Morata and Tiemoue Bakayoko have been brought in to replace that trio, meaning nothing has changed at the club, according to their Chelsea's Brazil forward.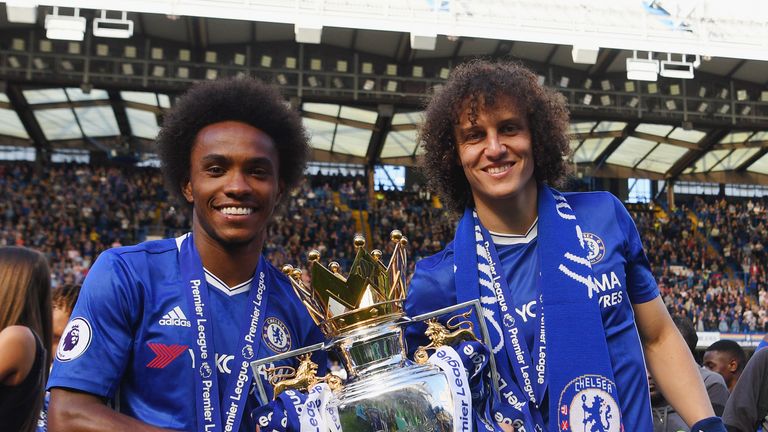 "These players are great players, we miss these players, but Chelsea always try to bring players with quality," Willian told Soccer Saturday.
"I think the players that arrive have the quality to play here and the squad and the team are still strong. And we have to push till the end of the season.
"It is difficult to talk about that because of course when you lose players like that, it is bad. But we have great players here and we have to be happy if you are here, or in Manchester or Madrid.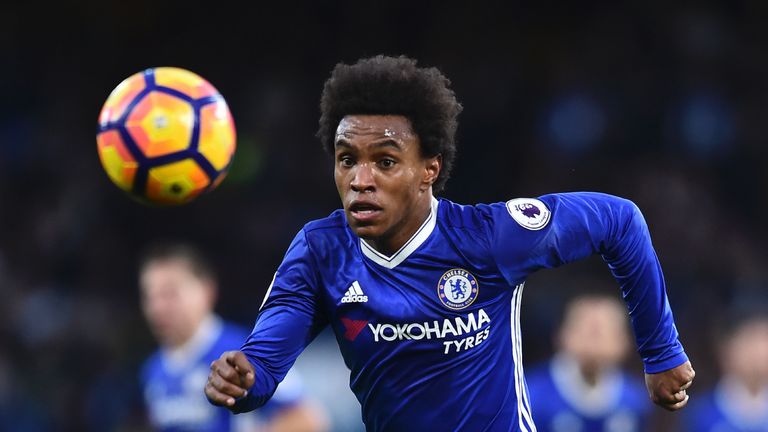 Sometimes in football it is not important the way you start, it is the way you finish
"You have to try and always play the best football on the pitch.
"It is the same, nothing changes. Of course the players change, but the way we play, nothing changes, we always train in the same way, we always have a plan to come to the game, nothing changes.
"We have to look forward. There are more games coming and we have to be ready."
Chelsea made a stuttering start to the defence of their title, suffering a shock 3-2 home defeat to Burnley on the opening weekend of the campaign.
And Willian has noticed just how desperate other teams are to get one over him and his team-mates now they are reigning champions.
"When you are champions one year, then the next year is more difficult because the other teams know and prepare well, they come to win against us and to put our team in trouble," says the club's Player of the Season from two years ago.


"We have to know that and to always try to learn this and win the games."
Since losing to Burnley, Antonio Conte's side have gone unbeaten in the league and travel to Stoke City on Saturday afternoon just three points behind Manchester City and Manchester United at the top of the table.
Willian, though, is expecting a typically tough encounter against Mark Hughes' side.
"It is always difficult to play Stoke," he said. "This game is about physicality and fighting, we know our quality with the ball, but without the ball we have to fight against them."
On a positive note for the visitors, playmaker Eden Hazard is expected to make his first Premier League start of the campaign at the Bet365 Stadium this weekend.
"He is an unbelievable player, top quality and I hope he comes back stronger to help us his season," Willian said of the Belgium international.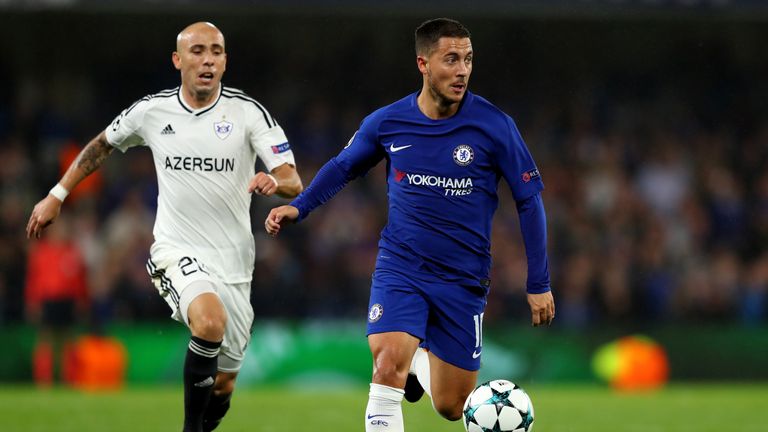 A slip-up at Stoke, coupled with wins for the top two, could see the Manchester clubs open up a daunting six-point lead on their rivals.
Such a scenario, however, does not faze Willian, especially given how the west London club recovered from a stuttering start last season to go on and win the title.
"They start very well, but sometimes in football it is not important the way you start, it is important the way you finish because last season we started not to well, and then we arrive there," he added.
"So it is important to always be ready for everything."
Watch the full interview with Willian on Soccer Saturday from midday on Sky Sports News