Chelsea's big players must step up for Antonio Conte, says Ray Wilkins
Last Updated: 06/02/18 12:52pm
Chelsea need their players to step up and perform to save under-fire head coach Antonio Conte, according to Ray Wilkins, who says current performances are similar to those of Jose Mourinho's final games in charge of the club.
Pressure has mounted on Conte following his side's 4-1 defeat by Watford at Vicarage Road on Monday Night Football.
The result leaves Chelsea fourth in the Premier League, on point clear of fifth-placed Tottenham, but Wilkins believes the Blues must stick with Conte and back the Italian with an upturn in performance on the pitch.
"What about the players, it's time they started performing as well," Wilkins told Premier League Daily. "They're starting to put in performances now that got Mourinho the sack.
"They've got to play for this guy, he coaches with a lot of passion and you can see the way that he works but the players just aren't performing.
"Chelsea, at this moment, are quite average.
"I don't think the dressing room is strong enough with enough characters in there. When you're on a slight slump where are the John Terrys who are going to pull this dressing room up and get these players playing?
"It's almost a two-year stint. They [managers] go in there do two years and unfortunately Mr [Roman] Abramovich decides he's going to sack the guy.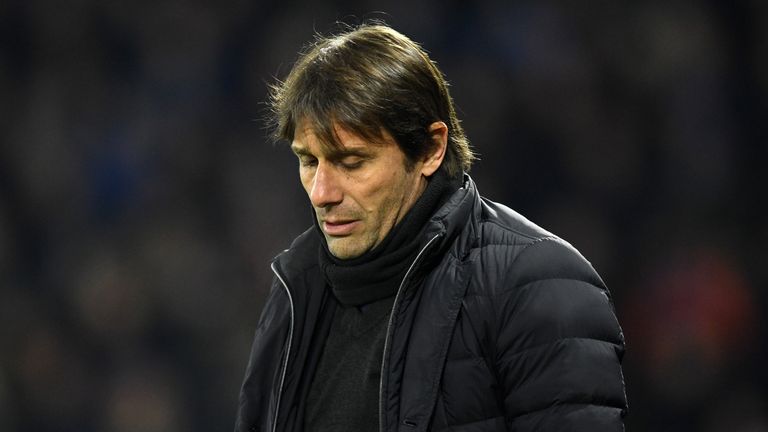 "I think Antonio's done a fantastic job and it'd be a mistake for him to go. I'd like to see him throw a few of the younger guys in and give them the opportunity, like when [Ethan] Ampadu has come in. [Ruben] Loftus-Cheek has been the best player Crystal Palace have had this year."
Despite the uncertainty surrounding Conte's future, Wilkins is confident the title-winning head coach will be retained by the club as long as they remain within reach of the Champions League places.
"So long as he's in the top four or in and around the top four I think Abramovich will go easy on him," Wilkins added. "It's about time some of these big players, or so-called big players, started standing up and actually performing."