Eden Hazard insists his friendship with Kevin De Bruyne will be put to one side as Chelsea try to derail Manchester City's procession to the title.
Champions-elect City can move to within four victories of a maiden title under Pep Guardiola by beating the current champions at the Etihad on Nissan Super Sunday.
Hazard played a pivotal role in Chelsea's title triumph last term and the Belgian has no doubt his compatriot De Bruyne is having a similarly influential campaign at City.


"He's fantastic," Hazard told Sky Sports. "He's clever on and off the pitch. He's in full confidence as he's playing in the best team in the Premier League this year.
"When he's on the pitch with good players, he's one of the best in the world. Every time he has the ball at his feet he can do something magic.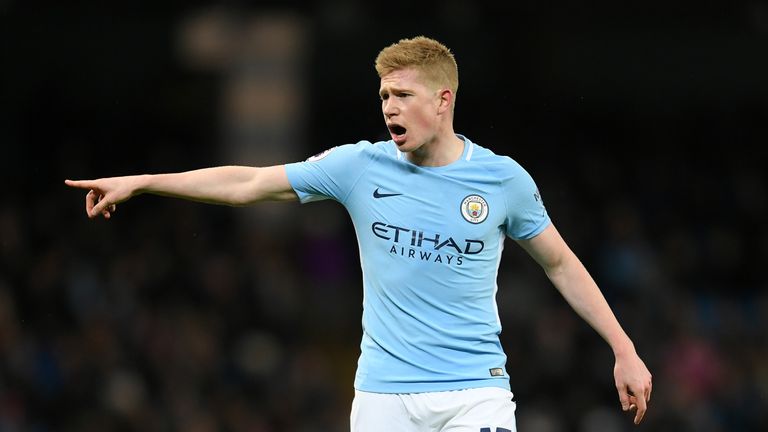 "He doesn't score a lot of goals but he can create something with just one movement or pass. It's simple, he's a special player.
"City are a team, though - not just one player. I can tell my team-mates to stop De Bruyne or (Sergio) Aguero but they have 11 players, they are not just two players.
"I'm happy to see Kevin before kick-off but for 90 minutes I'll try to forget he's my friend.I like to make jokes with my friends in the tunnel but as soon as the referee blows the whistle I'm focused on the game.
"After the game - win lose or draw - I will shake his hand and say 'see you in March with the national team'."
The stats support Hazard's assessment of De Bruyne's season - seven goals, 14 assists and a host of world-class displays have made him the standout player among a crop of stars.
And, despite acknowledging the performances of Mohamed Salah and Harry Kane this season, Hazard revealed De Bruyne received his vote for the PFA Player of the Year award.
"I think there are three (best players in the Premier League) - Kevin De Bruyne, Mohamed Salah and Harry Kane," Hazard added.
"I voted for Kevin De Bruyne. He is the best. I could have also voted for Salah because I played with him and he's my friend but Salah is more a striker than a player.
"Kevin has got everything. He defends, crosses the ball, assists and scores goals in big games. For me, he is the best this season."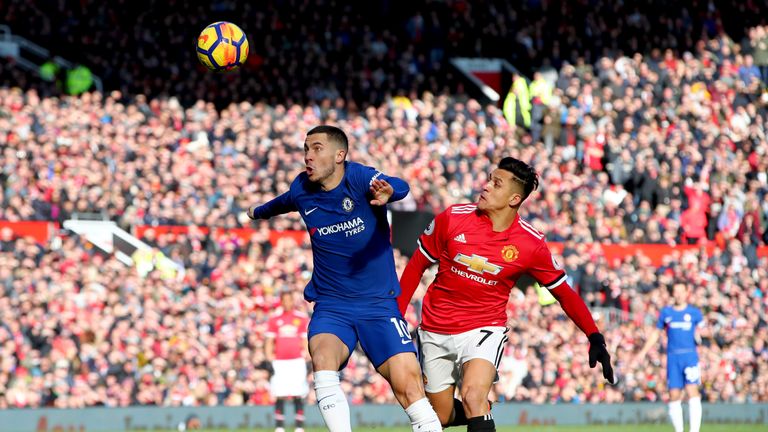 The reigning champions head into Sunday's contest 22 points behind the side set to take their crown but Hazard insists there remains plenty of motivation for him and his team-mates.
"We are still in the Champions League and FA Cup and we want to qualify for the Champions League next season," he added. "There are a lot of games to play; we'll see at the end of the season whether this season was good or bad."
Watch Manchester City v Chelsea on Nissan Super Sunday from 3.30pm on Sky Sports Premier League.