Eden Hazard unconcerned what his Chelsea stats say this season
By Richard Morgan and Gary Cotterill
Last Updated: 14/04/18 4:02pm
Our stats show that while Chelsea's form has nosedived this year, Eden Hazard's output has for the most part picked up in 2018, but what does the Belgian make of those numbers?
The champions are on a poor run of just three wins from 11 Premier League matches since the turn of the year, with Hazard's performances coming under mounting under scrutiny as the club struggles to finish in the top four.
Hazard, 27, may not have not scored or provided an assist in any of his last six appearances, with Antonio Conte's side only registering one victory - their 2-1 win over Crystal Palace in March - in the process.
But those figures do not tell the whole story, not that the player - who will be part of the Chelsea side that face struggling Southampton at St Mary's live on Sky Sports Premier League on Saturday lunch time - is too bothered.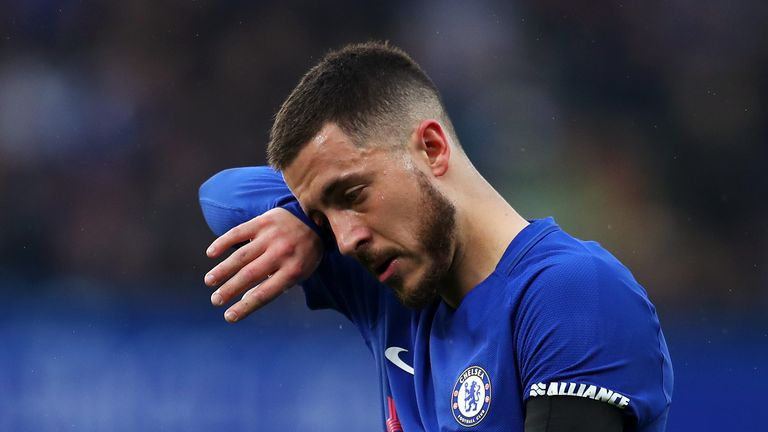 "No," said Hazard, in an exclusive interview with Sky Sports, when asked if he liked stats.
"For the last two months, no (I have not been happy with my form). Because the results are not good. I don't play football just for me, I play for the team. If I play good, but we are not winning, I am not happy. That's it.
"It's better for me to play very bad and at the end of the game we win 1-0. I don't like stats, I play for a long time, so I am on the pitch to enjoy.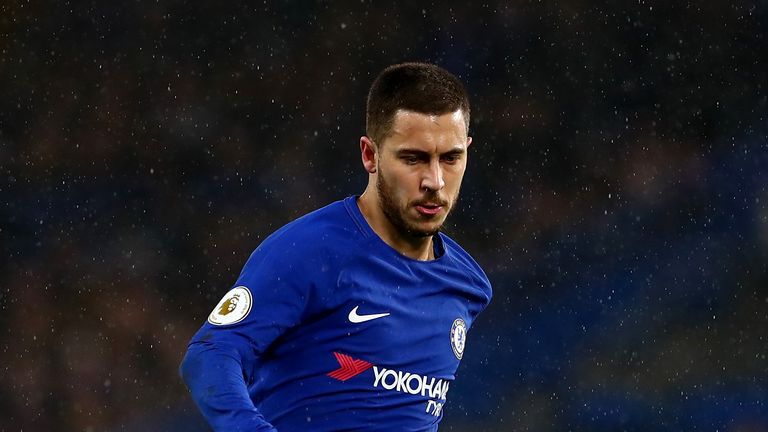 I don't like stats, I play for a long time, so I am on the pitch to enjoy
Eden Hazard
"If I can score, I score. If I can assist, I assist. But I just want to be happy on the pitch, and when you are winning you are happy, and when you are not winning you are not happy."
Chelsea head to the south coast sitting fifth in the table and 10 points behind both Tottenham and Liverpool in the race for next season's Champions League, albeit with a match in hand on the latter.
However, Hazard has not completely written off the Blues' chances of sealing a top-four finish, with the playmaker urging his team-mates to win their remaining six games of the campaign.
"Yes. It is difficult, very difficult, but it is possible," he said. "In football anything can happen. So we need it believe, we need to trust in each other and try to win every game. That's it.
"We have six games to play in the league, and if we win the six games but don't finish in the top four, at least we did everything. So no regrets, let's play one month.
"Of course [we will keep fighting]. We know we are playing for Chelsea, when you are playing for Chelsea, you need to give everything to the end of the season, that's it. If you achieve something, that's good, but if not you will try for the next year."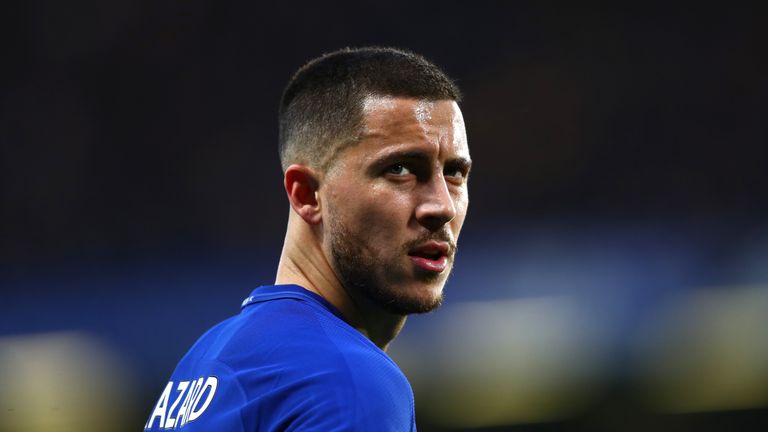 If Chelsea are not able to qualify for Europe's premier club competition, though, that will mean they will go all out to get their hands back on the Premier League next season, according to Hazard.
"I think it's not good, because you want to play Champions League every year," he said.
"So we try to give everything to play the best way we can to finish in the top four. Like I say before, if we are not in the top four, we will play next year for the Premier League, that's it."
Catch the full interview with Eden Hazard on Sky Sports News and watch Southampton v Chelsea live from 11.30am this Saturday on Sky Sports Premier League.