Eden Hazard says he is the best player in the world but must move to Spain to win the Ballon d'Or.
The Chelsea midfielder said during the World Cup that "it might be time to discover something different", with the 27-year-old linked with a move to Real Madrid.
Hazard has less than two years on his Chelsea contract and said earlier this week that he was torn about whether to sign a new deal at Stamford Bridge or pursue a move to the Bernabeu.
The last ten winners of the Ballon d'Or have been based in Spain, and when asked whether he needed to move there to be considered the best in the world, he said: "That's why I want to go - maybe."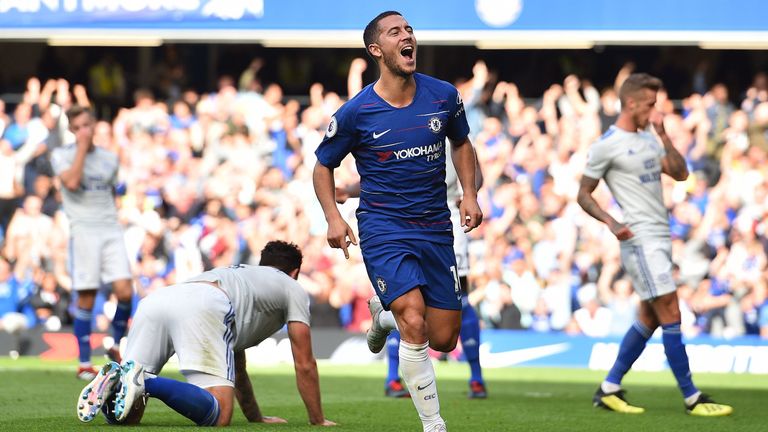 However, when pressed on whether he would consider leaving Chelsea in January, he replied: "No."
Hazard has enjoyed a prolific start to the season, scoring eight goals in 10 matches for Chelsea, and responded "yes" when questioned on whether he thought he was the best player in the world.
But he admits he can still improve, saying: "You can always improve in football. More goals, more assists.
"The team is helping me a lot, but I can improve, for sure."