Who is Brescia midfielder Sandro Tonali? We profile the teenager linked with Chelsea
Tonali is Italy U19 international compared to Andrea Pirlo
By Tommaso Fiore
Last Updated: 15/10/18 4:55pm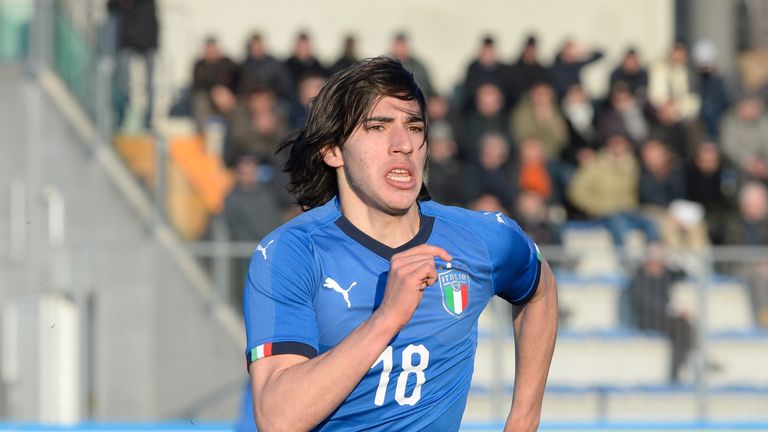 Chelsea head coach Maurizio Sarri is reportedly interested in signing Brescia's Sandro Tonali, but who is the Italy youth international?
Media in Italy claimed Sarri ordered his scouts to watch the 18-year-old during the Serie B side's last encounter, a 4-1 thrashing of Padova in which Tonali recorded two assists.
After a successful Under-19 European Championship last summer and a fruitful start to the season, Tonali has reportedly attracted interest from other top European clubs such as Juventus, Roma and Arsenal.
Here, we take a look at why he's sought after - and why he's been compared to Italian midfield maestro Andrea Pirlo…
Factfile
| | |
| --- | --- |
| Name | Sandro Tonali |
| Age | 18 |
| Nationality | Italian |
| Club | Brescia |
| Position | Central midfield |
Career so far…
Born on May 8, 2000 in Lodi, a Northern Italian town near Milan, Tonali joined Brescia's youth ranks in 2012, when his former club Piacenza officially declared bankruptcy.
The youth coaches at Brescia decided to change his role on the pitch, switching him from an inventive and creative second striker to a regista, the deep-lying playmaker role embodied by a former Brescia player, Pirlo.
In his new position, Tonali powered through the youth ranks, often playing against older opposition and making his way into the development squad at 16 years of age.
He eventually made his professional debut on August 26, 2017, in a clash against Avellino and went on to make 19 more appearances throughout the rest of the campaign and has become a regular this season.
Tonali stood out in the Under-19 European Championships last summer, leading Italy to the final where they lost 4-3 to Portugal, establishing himself as one of the brightest young players in Italian football.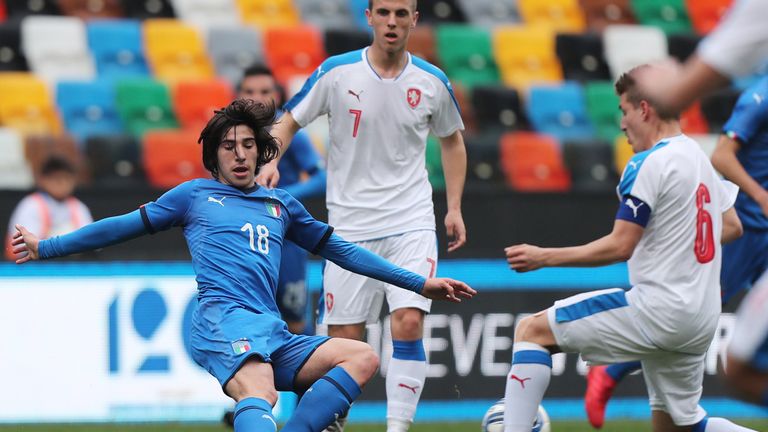 Playing style
The long hair is not the only trait that Tonali shares with Pirlo - both of them started out at Brescia in their early days, and were downgraded from a striker position to a role in midfield.
Most importantly, Tonali resembles Pirlo's movement on the pitch - he's calm and collected with the ball and the quality and quantity of his passes and his creativity going into the final third have seen pundits in Italy suggest he could be the heir to Pirlo's throne.
Tonali also takes charge of set-piece deliveries, and the most attentive viewers have even noticed how the youngster's run-up is very similar to Pirlo's.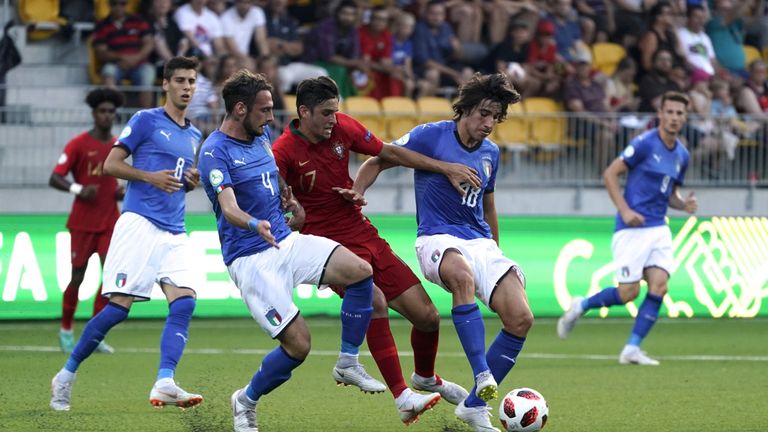 What do they say?
Brescia coach Roberto Boscaglia: "Tonali will become a great player. I don't want to make any comparisons but in the game's dynamics he has got something special, like Pirlo."
Brescia team-mate Stefano Sabelli: "He surprised me. It shouldn't be taken for granted that an 18-year-old lad has such character, both inside and outside the pitch, and I congratulated him for that."
Tonali's representative Roberto La Florio: "Sandro Tonali is Sandro Tonali, he's not the new Pirlo, it's the opposite. While he's close to him in terms of position on the pitch and character, labelling him 'the new Pirlo' can only hurt him. At his age Pirlo wasn't even a regista, so if we want to exaggerate, Tonali at the same age is even stronger."