Maurizio Sarri says Harry Kane was clearly offside before Tottenham winner
Sarri also claims officials need to study the VAR system better
By Gerard Brand at Wembley
Last Updated: 09/01/19 11:51am
Maurizio Sarri says Harry Kane was clearly offside as VAR intervened to give Tottenham a 1-0 win over Chelsea on Tuesday night in the Carabao Cup semi-final first leg.
After Kane was upended by Chelsea goalkeeper Kepa Arrizabalaga inside the area, an initial offside decision was overturned by VAR as replays seemed to show Kane onside.
However, Chelsea's own footage seemingly shows Kane's upper body, was leaning over the line and was therefore offside, leaving Sarri claiming officials need to study the system better.
Chelsea's head coach said: "I saw the video from our camera a few minutes ago, it was offside. Our camera was in line with Kane, and it was offside, but it's not important.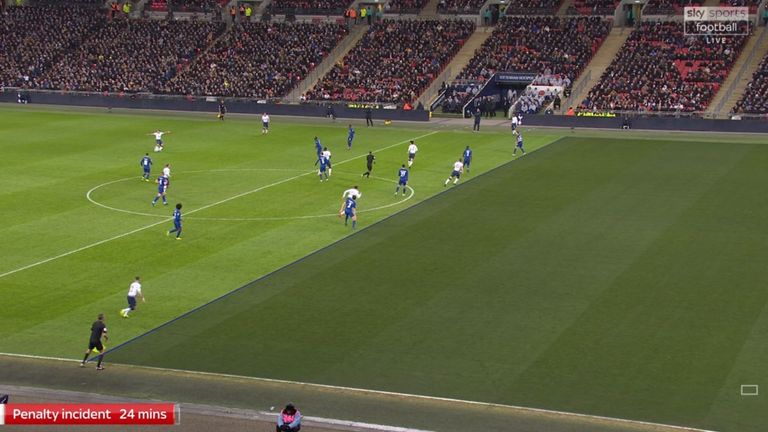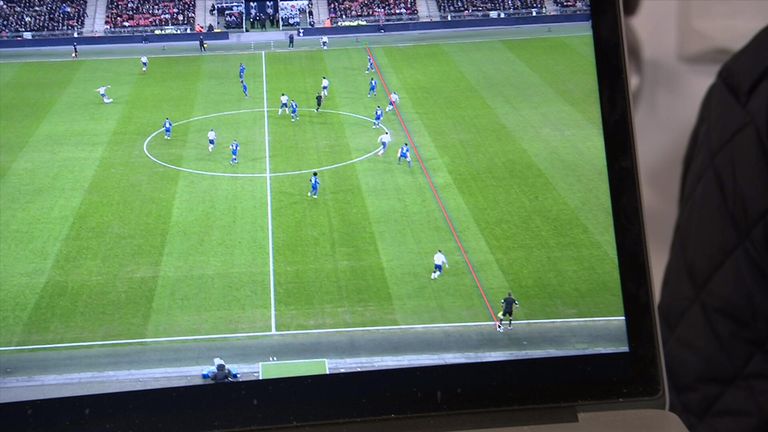 "With the head, it's offside. But it's not important. It was important that the linesman stopped the run, he didn't follow the ball, so he had a big influence on our defenders, and at the moment I think the English referees aren't able to use the system."
He then said in his post-match press conference: "In Italy there is VAR, in the first period it was a disaster, difficult for the referee to use the system. At the moment here the refs are not ready to use it in the right way. Kane was offside, clearly offside, but it is not important.
"They need to study better the system. It is very strange in the Premier League there is not this system and then in Carabao Cup there is."
Despite the defeat, Sarri insisted he was happy with his side's performance, having dominated the ball and had the better of the chances at Wembley.
"I think we played very well, very well, with a great level of application and determination. We played against a very good team but defended very, very well. We played 70 balls in the opposing boss, for Tottenham only 10 balls.
"We had 17, 18 shots, nine on target I think. We played really very well. In this moment for us it is not easy to score, but I am really very happy with my players for this match."
Sarri opted to start 18-year-old Callum Hudson-Odoi at Wembley after speculation linking him with a move to Bayern Munich. On the day Bayern lodged an improved £35m bid, Sarri was delighted with the forward's performance, and says the speculation has not impacted him.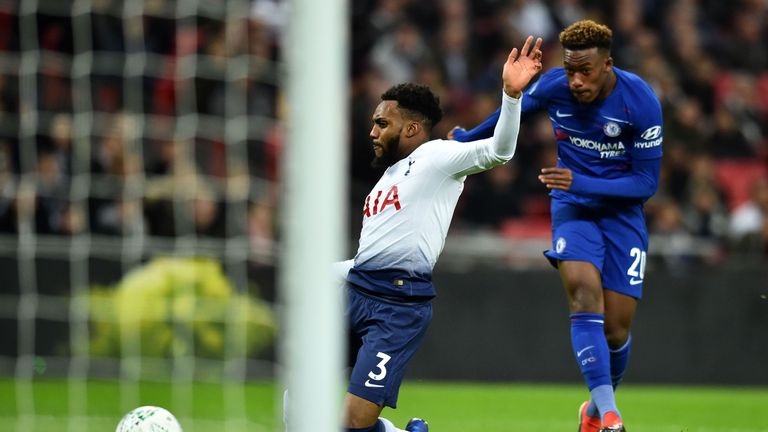 "In the last week he has been very normal. I see him every day in training and he behaved normal. He is improving. In the last game he played very well, and also today a very good match.
"He played like a player of 25, 26 years I think. A very good match with application and a very good defensive phase. But he was completely normal this week. Maybe he doesn't read anything!"