Maurizio Sarri unaware of progress in Gonzalo Higuain loan to Chelsea
Watch in-game clips from Arsenal vs Chelsea via the Sky Sports app
Last Updated: 18/01/19 10:17pm
Maurizio Sarri refused to be drawn on the prospect of Gonzalo Higuain joining Chelsea and says he is not spending his energy on transfers.
Sky in Italy reported Higuain, who is on loan at AC Milan from Juventus, has agreed to move to Stamford Bridge until the end of the season, when they will then have the option to buy the Argentina striker.
Asked by Sky Sports News about how close Higuain was to signing, Sarri replied: "I don't know. I want to be clear, because I cannot help you.
"I spoke with [Chelsea director] Marina [Granovskaia] two weeks ago and she knows my opinion on how to improve the team. Then I decided to be focused on the pitch, on matches, on training.
"Now I am confident because I know Marina is working very hard but I don't know anything about the market because I want to focus on the matches.
"I don't call her every evening, otherwise I spend all my mental energy on the market. I think it's better if I spend it on the pitch."
Cesc Fabregas left Chelsea a week ago for Monaco and the Blues are yet to recruit a replacement, with Zenit St Petersburg's Leandro Paredes linked.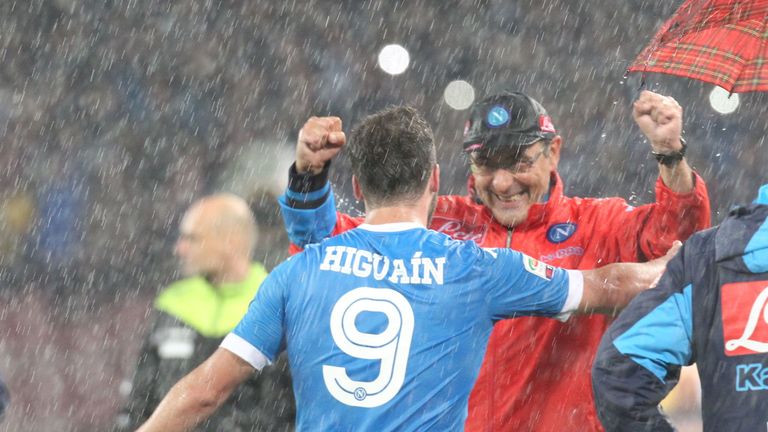 Asked about the delay in a replacement arriving, Sarri said: "I am not frustrated at the moment."
Alvaro Morata, who joined from Real Madrid for £60m in July 2017, has been linked with a move away from Stamford Bridge.
Sarri says the Spain striker, a reported target for Atletico Madrid, is available to face Arsenal on Saturday.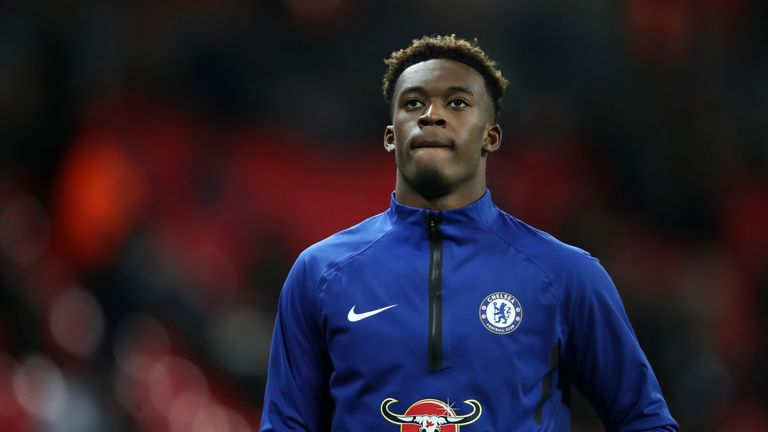 I don't want to talk with him about something that I cannot solve.
Maurizio Sarri on Callum Hudson-Odoi
"For him I think it's a very difficult moment, but it's normal for a player in January to be in the market," said Sarri, who omitted Morata from his squad for last week's win over Newcastle.
"He's available [for selection]. And then like in the last match I can choose something different."
Hudson-Odoi 'in a positive moment'
Callum Hudson-Odoi has also received plenty of interest, with Bayern Munich tabling four bids for the 18-year-old winger, the latest for £35m.
"I don't want to talk with him about something that I cannot solve," said Sarri.
"I am very happy with him because one month ago we worked with him for the defensive phase and he improved immediately.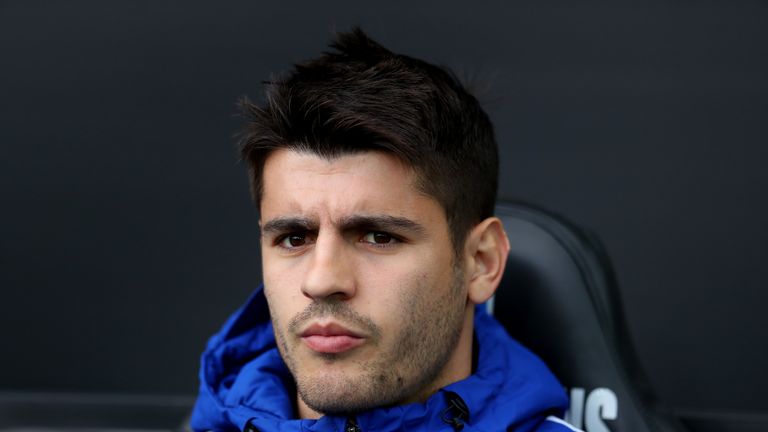 "Now we are working with him for movement off the ball and in my opinion he is moving. On the pitch we are really happy with him. He has improved a lot in the last two months.
"Mentally he is in a very positive moment, with his attitude and the way he is training."
Sarri takes his side to the Emirates Stadium on Saturday to face an Arsenal side that sits one place - and six points - below them in the Premier League table.
Olivier Giroud could make his first Emirates appearance since leaving Arsenal last January but Sarri gave no guarantees over whether the Frenchman would make his match-day squad.
"I don't know, I have to decide," he said. "In the first six months Giroud played often, but then it is normal that sometimes I choose something different.
"Saturday will be a difficult match in the defensive phase and we need our team to be balanced on the pitch."