Maurizio Sarri accused his Chelsea players of being "difficult to motivate" following his side's 2-0 defeat at Arsenal.
Chelsea produced a lacklustre performance at the Emirates Stadium as goals from Alexandre Lacazette and Laurent Koscielny cut the gap to fourth to three points to reinvigorated Arsenal's Champions League qualification hopes.
Following the defeat, Sarri, who spoke in Italian, once again criticised the mentality of his players.
"Today I prefer to speak Italian first of all because I want to send a message to my players and I want my message to be very clear," the Chelsea head coach said. "I don't want to make a mistake with my English.
"I have to say that I'm extremely angry, very angry indeed, because this defeat was due to our mentality more than anything else.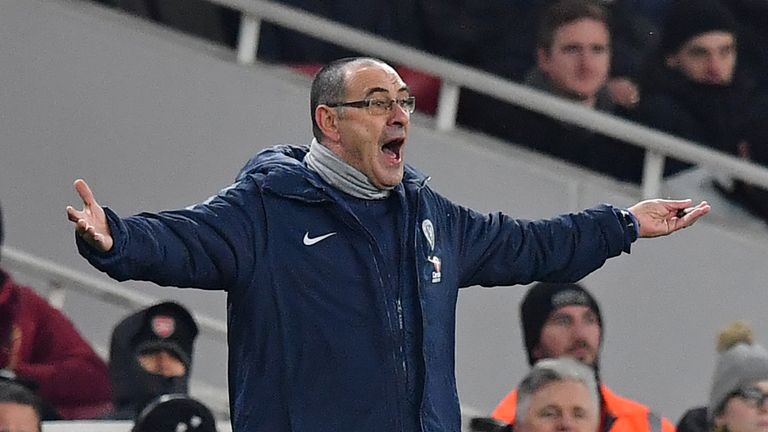 "We played against a team that was mentally far more determined that we were, and this is something I can't accept.
"We had a similar issue in the league game at Tottenham. We spoke a great deal about that particular loss and our approach at the time. I spoke to the players, I thought that we had managed to overcome the issue.
"It seems to me they have an issue with having a sufficient amount of determination and being mentally solid. I'm not happy at all because I prefer to come into the press room and into the changing room to talk about the tactics and why we lost from a strategy point of view, but the fact of the matter is that it would appear that this group of players is extremely difficult to motivate."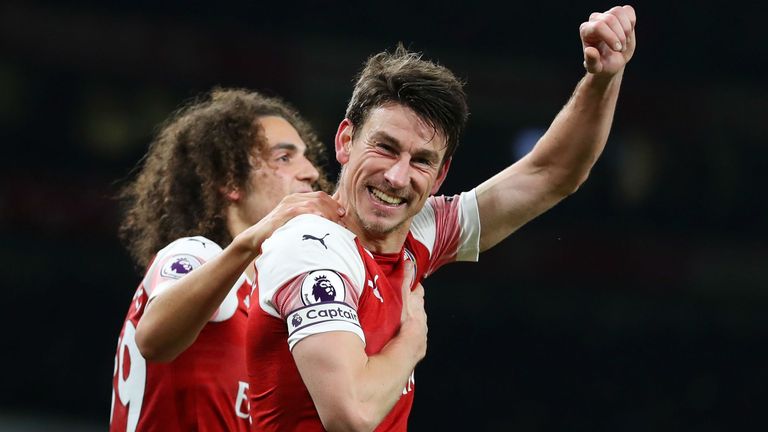 Sarri said Arsenal were more determined to win than his team and he refused to blame tactics for the defeat, which left them just three points ahead of Arsenal and Manchester United in fourth.
"I think that when you see this kind of a game in which one team is quite obviously more determined than the other, we can't really talk about tactics," he said.
"From a technical point of view both teams are pretty much the same, but as I said they were more determined than us, so the tactics don't even come into it.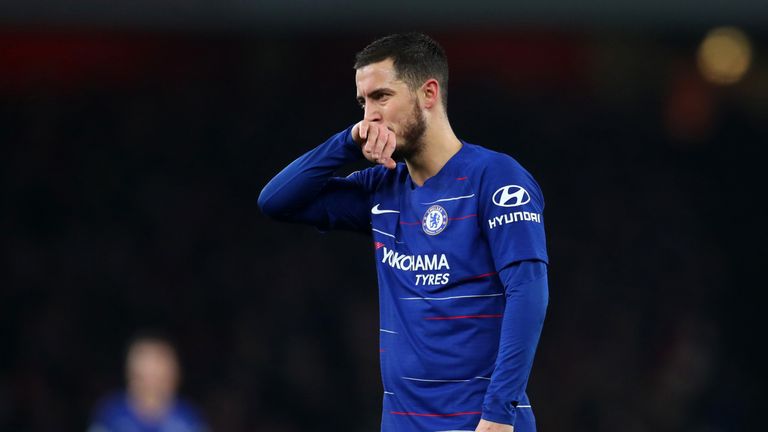 "It seems to me that their high level of determination was really obvious throughout the game, I would say particular in both penalty areas, if you just think about how clinical they were when they scored their goal, and yet we in defence weren't as determined.
"We weren't strong enough in defence, particularly with the first goal we conceded. We could have lost that game anyway, we could have lost it for tactical or technical reasons, but I think we lost it because of our determination. I couldn't possibly say I'm not responsible as well, in part, I think that's something we have to share."


Sarri is now looking for answers as he tries to improve his side's mentality and he thinks the arrival of a new player could help.
Sky in Italy reported Gonzalo Higuain, who is on loan at AC Milan from Juventus, has agreed to move to Stamford Bridge until the end of the season, when they will then have the option to buy the Argentina striker.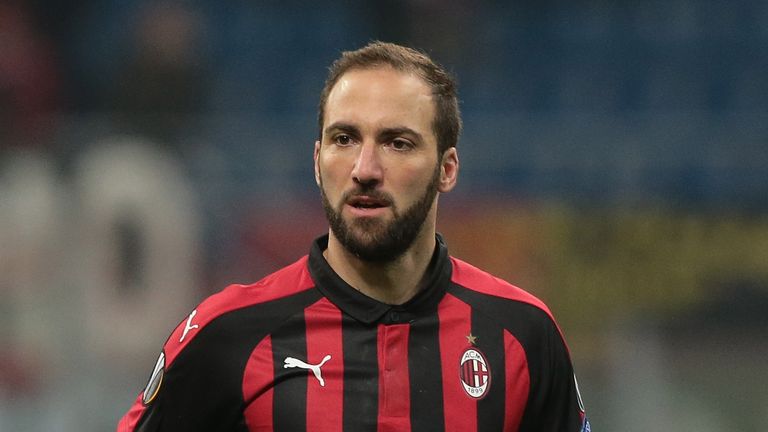 "It seems to me that as a group of players they are not particularly aggressive from a mental point of view," he said. "They don't have ferocity in their mentality.
"That's something that is down to the kind of players they are, their characteristics. It's something that is difficult to change. You have to try and influence their mentality. It's something that could take quite a long time.
"By the same token, it could be changed by a new player coming in, or perhaps one of the old heads in the team assuming responsibility and driving the rest of the team forward."