Three Chelsea fans denied entry over alleged racist Mohamed Salah chant
Liverpool condemn video as 'dangerous and disturbing', while Chelsea vow to take 'strongest possible action'
By Sky Sports News
Last Updated: 12/04/19 11:42am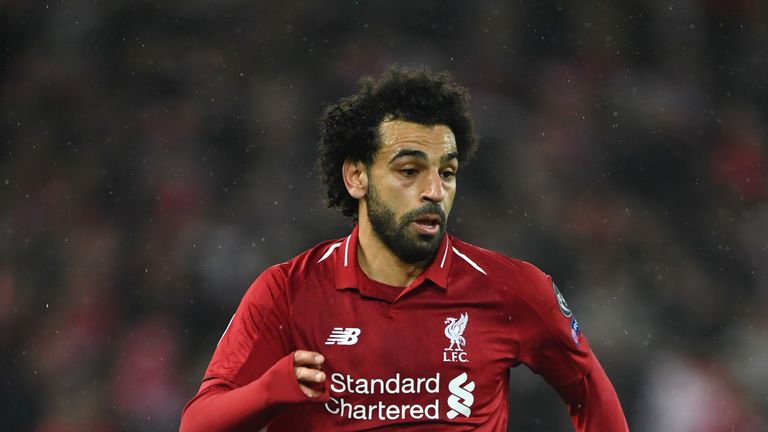 Three Chelsea fans were denied entry into Slavia Prague's stadium for their Europa League quarter-final over an alleged racist chant about Liverpool's Mohamed Salah.
Chelsea said they were "concerned" by a video which circulated on social media before Thursday's match, which appeared to show several supporters singing 'Salah is a bomber', apparently in reference to the Liverpool forward.
Three of those in the video were identified and refused admission into the Eden Arena in Prague, while the three other supporters involved did not have match tickets.
The six fans now face club bans and police action, with Merseyside Police confirming they are investigating the publication of a number of offensive tweets made in relation to a Liverpool footballer.
The Metropolitan Police Service (MPS), who helped with the fan identification on Thursday night after help from Chelsea's security staff, said they would be looking to apply for civil football banning orders for anyone identified for racist chanting.
Chelsea released a statement condemning all forms of discriminatory behaviour as "abhorrent".
The club vowed to take "the strongest possible action" where there is "clear evidence of Chelsea season ticket holders or members involved in such behaviour".
"Such individuals are an embarrassment to the vast majority of Chelsea supporters who won't tolerate them in their club," the statement added.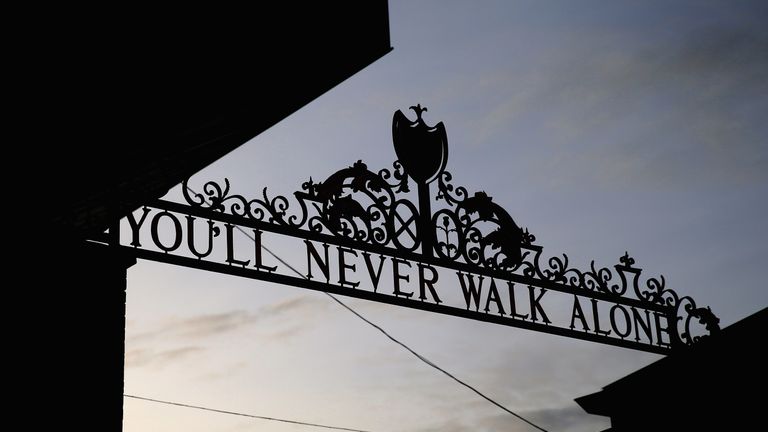 This behaviour needs to be called out for what it is - unadulterated bigotry.
Liverpool statement
Liverpool described "vile discriminatory chants being aimed at one of our players" as "dangerous and disturbing", and said they will work with Merseyside Police and Chelsea to identify those involved.
"This behaviour needs to be called out for what it is - unadulterated bigotry," a Liverpool statement read.
"Liverpool Football Club believes it is the responsibility of those in positions of authority, following proper process, to act urgently to identify and then punish anyone committing a hate crime.
Kick It Out statement
It's not on the terraces, but it's still a disgrace. We don't want fans like that anywhere near our game.
"There is no place for this behaviour in football, there is no place for it in society. A crime of this nature has more victims than any individual it is aimed at and, as such, collective and decisive action is needed to address it.
Liverpool thanked Chelsea for their condemnation and "a commitment to act urgently to identify any individuals responsible".
Kick It Out has also praised both clubs for their swift response to the video and hope other clubs will follow their "impressive lead".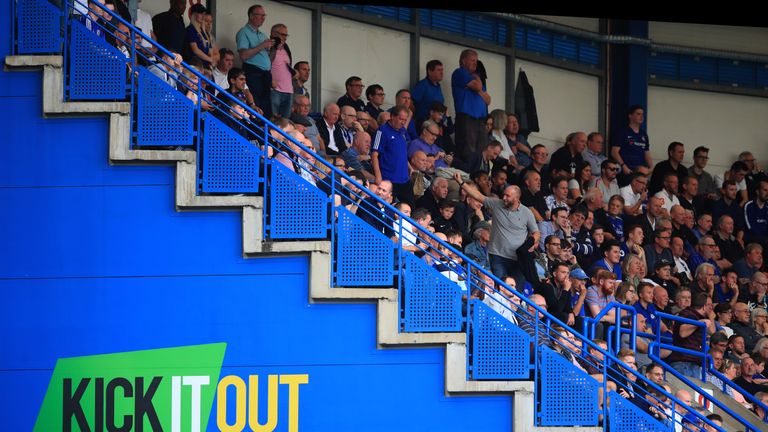 In a statement, the anti-racism organisation said: "Chelsea not only condemned the behaviour, but identified some of the alleged perpetrators and stopped them from getting into the match they had presumably spent a lot of money to go to.
"Liverpool backed Chelsea in a strongly-worded statement of their own.
"We support both clubs on the stance they have taken and welcome their unequivocal message that bigotry and hatred has no place in football."
Chelsea play Liverpool in the Premier League at Anfield this Sunday.