Schalke midfielder Weston McKennie expects his USA international team-mate Christian Pulisic to be a "great signing" for Chelsea when he joins this summer.
Chelsea agreed a £58m deal to sign Pulisic from Borussia Dortmund in January, but loaned him back to the German club until the end of the season.
Having been hit with a transfer ban for the next two windows, Pulisic is set to be Chelsea's only new addition this summer.
McKennie, who has played with Pulisic since youth level for the USA and also against him in the Bundesliga, thinks the 20-year-old has the qualities to be a success at Stamford Bridge.
"Christian is the type of player who likes a challenge and likes to experience new things as well," said McKennie, speaking to Sky Sports at the launch of the new adidas Nemeziz 19+ boots in Herzogenaurach.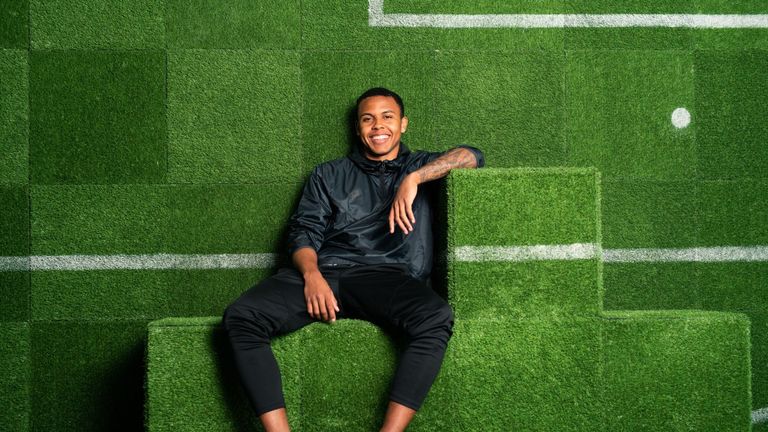 "I think he'll be a great signing for Chelsea. He may not get it right away, he may get in and play you never know, but I think he'll be helpful for them in any way that they use him.
"I'm excited for him and I know he's excited to start that next chapter of his career and make an even bigger name for himself."
There has been speculation McKennie, who joined Schalke in 2016 from FC Dallas, could also be heading to the Premier League.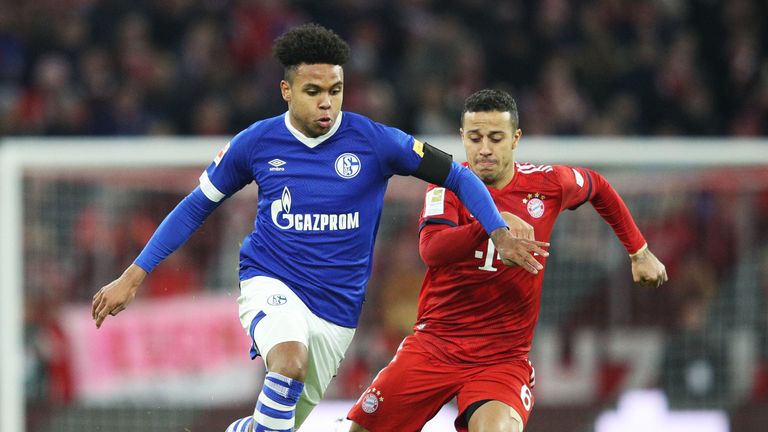 He has made over 30 appearances for Schalke this season and his style of play has earned him comparisons to Germany stalwart Sami Khedira.
"It's not something that I'm frightened of or aware of either," he says when asked about being compared to Khedira.
"I don't pay a lot of attention to media or what people write or people say. I self-evaluate myself and I think I do a good job at that. I know when I play good and I know when I play bad and I know what areas I have to improve on in a game.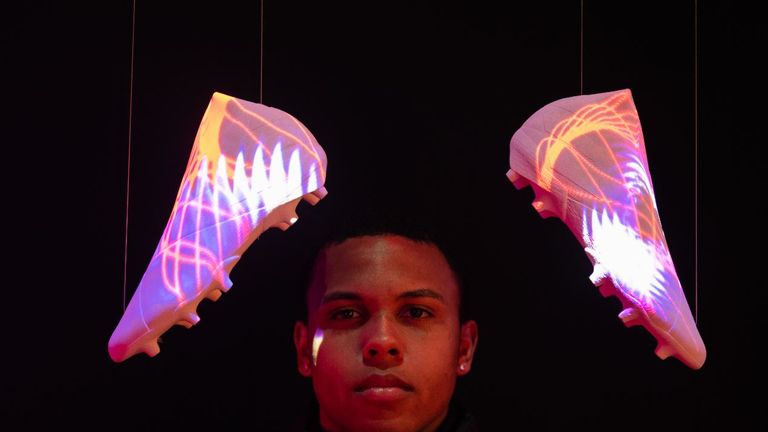 "I listen to what my coach says, my closer inner circle and what they tell me and what my instincts tell me."
McKennie is under contract with Schalke until 2022 and says the last two seasons at the club have been a "big learning experience".
"I've had highs and lows. I've experienced being second place in Bundesliga with Schalke and this season fighting relegation, so it's something that's been hard but a bit learning process and I'd rather go through it at a young age then later in my career.
"You're still learning so you get to watch how the older players deal with it. I feel like it's a big learning experience and something that will help me become a better player later on down the road."
Weston McKennie wears the adidas Nemeziz 19+, available at www.adidas.co.uk/football-shoes.