Brendan Rodgers deserves more time at Liverpool, says club legend Ian Rush.
The under-pressure Liverpool manager saw his side record a much-needed win against Aston Villa on Saturday, after going six games without a victory over 90 minutes.
Two goals from Daniel Sturridge - who has recently returned from a long-term hip injury - and James Milner's opener helped Liverpool to their 3-2 win at Anfield, which lifted them up to eighth in the Premier League, five points behind leaders Manchester United.
Rush says the criticism Rodgers has received is part and parcel of managing a big team, but the fans and club must stand by the manager.
"He needs a bit of time and to get everyone back fit," Rush told Sky Sports. "Every manager is under pressure when they're not winning.
"When you manage a big club and are not winning games that's what happens. Just get on with it and let's see what we can do.
"Even though we'd like to have done better than where we are, we're five points from the top. Every manager [at big clubs] is in the same position, not just Brendan."
Liverpool's all-time leading scorer also believes the return of Sturridge will be a huge boost to the team's morale.
The England international missed the start of the season after having surgery at the end of the 2014/15 campaign but bagged an impressive brace against Villa in his second start this term.
"It's great to have Sturridge back," said Rush. "When you have someone like him back it just gives the other players a bit more confidence.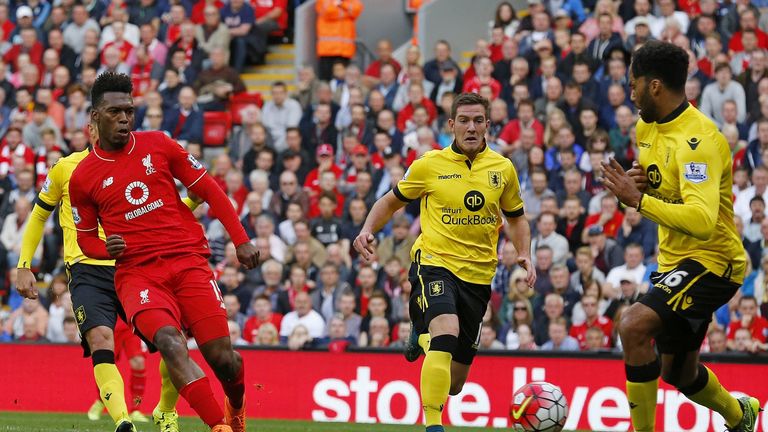 "He's been a big miss for the last year or so because he's a quality player. You have to keep him fit, get that confidence back in the team and keep creating chances and scoring.
"Hopefully he's got over that problem. I'm sure those two goals will have done him the world of good.
"Sometimes when you come back from injury it's in your head. But once you've scored the goals you seem to forget about that. Hopefully after those two goals he'll be full of confidence."